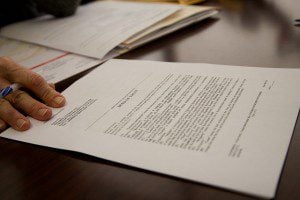 by James Calvin Schaap
Marquette, Kansas, is offering free land to people who'd like to live there. According to the mayor, thousands have inquired and some have come for a plot. Enrollment in the Marquette school—and the town's meager population—has risen so healthily that the town will be able to save the school rather than lose it to consolidation. The mayor claims that the town's offer of free land is "making dreams come true."
Marquette—and they're not alone on the Plains—is replaying an old song. Long ago people homesteaded on land that was theirs for limited upkeep. It's entirely possible that those are the Marquette residents with local roots. Many of the same people who put up the free land are descended from original homesteaders.
Since agriculture became a business instead of simply a way of life, the countryside has been littered with abandoned farm places from Marquette, Kansas, to northwest Iowa, where I live. Abandoned farms make fascinating black and white portraits—but little else.
A farmer I know, a man who lives not far from Marquette, just can't bring himself to tear down an abandoned farmstead on his land, even though it makes no economic sense to keep it. If he'd bulldoze the old house and barn, he could put in more soybeans or corn. But it's just too tough for him to raze the home place. Abandoned or not, what he sees is home, and he can't bring himself to torch it.
Things change. Things rot. Things fall apart. Things spoil. Things wear out. I once met an engineer who was a consultant to the military; his mechanical expertise was simply "wear," oddly enough, a concept of great interest to the government and its military, who'd rather have their helicopters operate in desert sand than run aground.
Whether we're talking Great Plains farmsteads or school districts and football teams, standing still in the here and now is really never an option. Things either are moving forward—as they are in Marquette, Kansas—or they fall into disuse and ruin. Nothing stays the same; the only constant is change.
Wait a minute, David says in Psalm 18. The Word of God has no diminishing population, no termites, no "wear." God's ways are not infected, not subject to the debilitating effects of water on wood. God's word lasts—that's the essence here. It doesn't require promotional giveaways or preventive medicines.
With God almighty, there's no sagging, no less than desirable effects of gravity. Nothing's left behind. The Word will never become an empty shadow of itself because the Creator is uniquely eternal.
Time, some folks say, is a wonderful gift from God, but it's a construct, a kind of template—and not much more when compared with eternity's timelessness.
They're right, of course. But ask a dying man or woman how important time is or, better yet, ask the loved ones at their bedside. They know. Time may well be a construct, but right now it's what we've got, and it's very precious.
A free homestead is nothing to sneeze at. Dreams, after all, have their own reality, their own necessity. We wouldn't be human if we had no dreams at all, no vision of a new place.
That being said, what will always be true is that a homestead in Him is forever.
JAMES CALVIN SCHAAP taught literature and writing at Dordt College, Sioux Center, Iowa, for 37 years before retiring recently. He has published many short stories and several novels, including Romey's Place, In the Silence There Are Ghosts, The Secrets of Barneveld Calvary, and Touches the Sky. In addition, he's written a variety of non-fiction books, including Things We Couldn't Say, the war-time biography of the Dutch Nazi Resistance fighter, Berendina Eman, as well as CRC Family Portrait, a history of the Christian Reformed Church in North America. He and his wife Barbara are the parents of two adult children. They live just outside Alton, Iowa.​
[Photo by Caitlin Childs, used under a creative commons license, sourced via Flickr.]