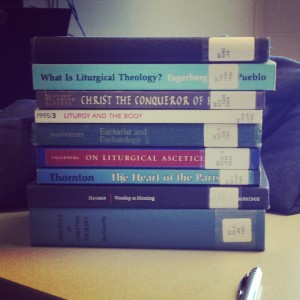 Every week I will share links and resources as a round-up for your weekend reading. The inclusion of a link or article in my posts does not indicate that I am endorsing the material or opinions of the author. This is designed to help keep things on your radar and to start meaningful conversations.
In Case You Missed It…From The Blog This Week
"Bring Your Gifts to the Altar – Sermon Notes For Pentecost 9/Proper 12"
"Help Me Lord. You're My Only Hope."
From Around the Web
Jonathan Merritt responds to the recent Planned Parenthood revelations and subsequently lackluster article from the New York Times. Read it all here.
Patheos has put together a slate of blog posts on "The Future of Evangelicalism." You can click on the link to see all of the contributors.
"What Does Love Look Like?" from an Orthodox priest.
From Patheos blogger Owen Strachan: "Must Jesus Bow to Homosexuality? A Response to Brandon Ambrosino"
"How a Theologian's Insight about Symbols Relates to the Present Kerfuffle about the Confederate Flag"
"5 Questions to Ask Yourself Before Leaving Your Church"
Dr. Carla Sunberg is the President of Nazarene Theological Seminary and her blog is called "Reflecting the Image." Her latest post is entitled, "Getting Ahea of God."