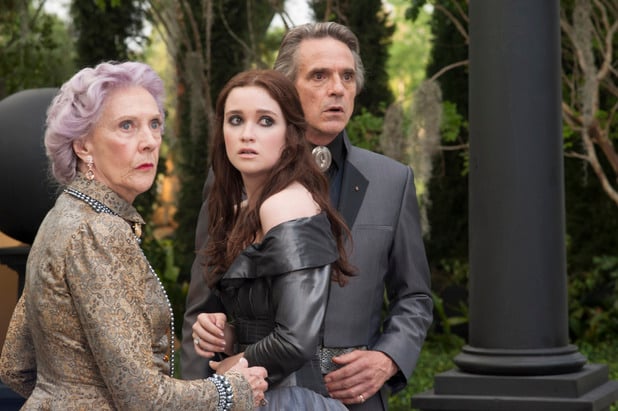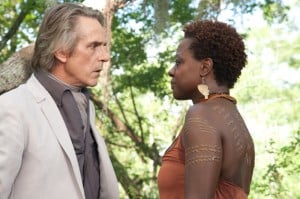 I know, I know, it'a fluff. I don't care, I loved this movie! An old family of Louisiana witches faces a battle with their town when the local Christians think the "new girl" is too witchy to be at school with their sweet little Jesus-worshiping Mean Girls.
It's full of wonderful performances: Emma Thompson as a neurotic Southern Baptist whose body gets inhabited by an evil witch–LOVE THAT! Jeremy Irons as an impeccably-dressed reclusive millionaire whose spectacular is a sort of Southern Gothic mansion meets white=on-white Manhattan loft. Viola Davis as some kind of companion/personal assistant/librarian who turns out to be connected to some very ancient juju.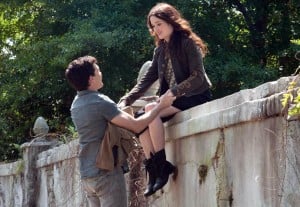 Gorgeous costumes, great special effects that aren't too cheesy. And a very attractive young couple fighting to overcome their star-crossed fates. What's not to love? I haven't read this book but the film sets up a sequel very nicely, so I think I just might.