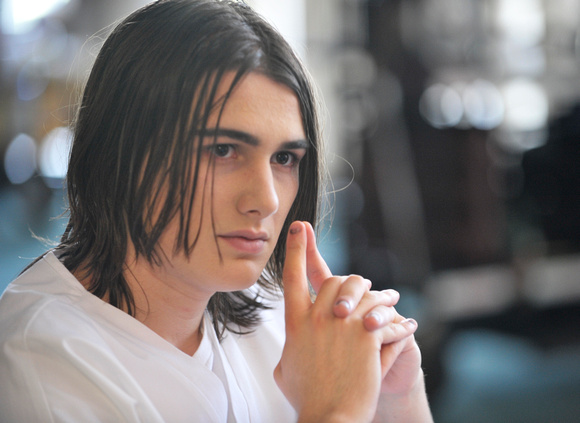 Devil's Knot, the feature narrative film about the West Memphis Three (based upon the investigative book by journalist Mara Leveritt and directed by Atom Egoyan), is beginning to receive its first industry reviews from its premiere  screenings at the Toronto Film Festival. It makes sense that Canadian director Egoyan's film debuted at this fest, one of the most respected international film festivals. For those who like to read reviews before attending films (I generally don't), the reviews are fairly positive so far. The Hollywood Reporter calls it "compelling" and a "well-conceived drama" with "strong tech values."
Indiewire calls this the "first major Hollywood adaptation of this story" that manages to become a "routine court room drama" and notes that it has a mighty task, namely, accomplishing in two hours what the Paradise Lost documentary series did in six.
The first rate cast (including Colin Firth, Reese Witherspoon, and
The Killing
's Mireille Enos) should be a draw for mainstream movie goers, and anyone who was previously aware of the case via the documentaries
Paradise Lost
,
Revelations
, and
Purgatory
, or Peter Jackson and Amy Berg's more recent
West of Memphis
(co-produced by Damien Echols) will certainly want to see how Mara Leveritt's groundbreaking book translates to the big screen. I for one plan to re-read Ms. Leveritt's book before seeing the film.
It was only a matter of time before a fictionalized narrative version of this story would be made for the big screen. Ms. Leveritt's book is widely respected (she reported on the case from the beginning for the Arkansas Times), and Atom Egoyan is a world class filmmaker whose work I have often found beautiful, disturbing and compelling. I hope the resulting collaboration is worthwhile and sheds new insights on this story that at times seems difficult to believe, much comprehend.