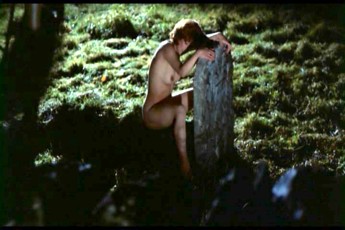 Are you ready for The Wicker Man: Final Cut? It's out this Friday!!!
To get you psyched, here are some wise and weird tales from the film's original artists.
This new interview from The Guardian offers some wonderfully illuminating and delicious details from the makers of the 1973's cult classic The Wicker Man.
Like this tidbit from music director Gary Carpenter:
We called ourselves Magnet and got into Paul's soundworld very quickly. We were interested in this semi-mystical occult shit and played music that touched on real traditions – Celtic music, Irish folk. On one occasion, Paul suggested we all smoke dope. I'd never tried it; we spent so much time on the floor laughing that nobody could play their instruments.
This film is truly a part of the history of the contemporary pagan movement (like it or not, haters). What about you? Love it? Hate it? Never seen it? Weigh in here!