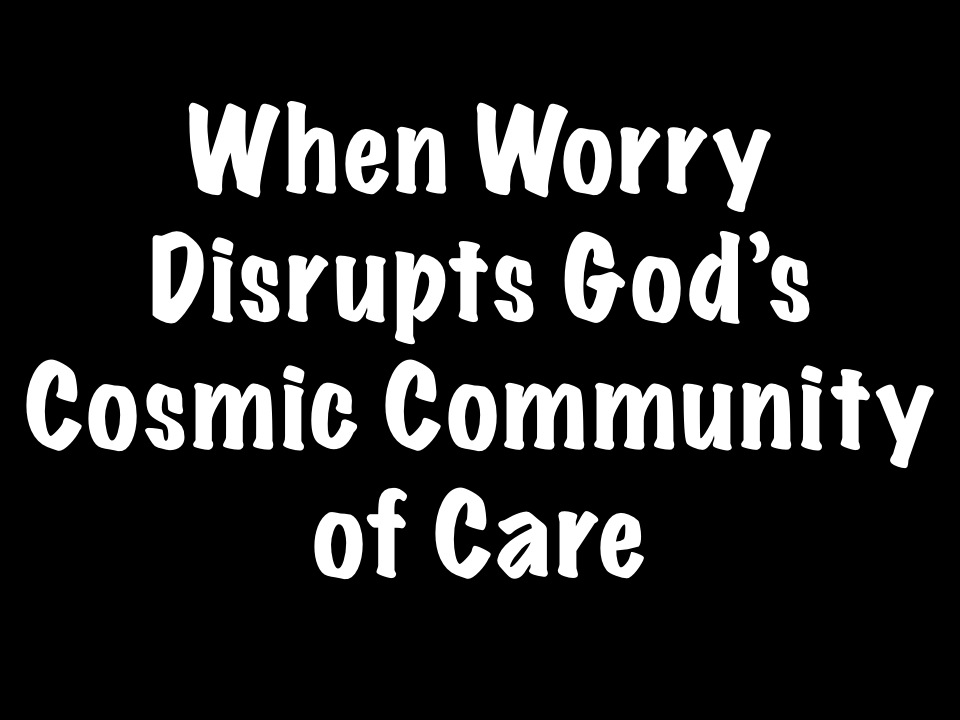 I want to introduce you to someone.  Her name is Sadie.  After six months of marriage to Lauren, she started asking if we could get a puppy.  After months of hesitation… I gave in.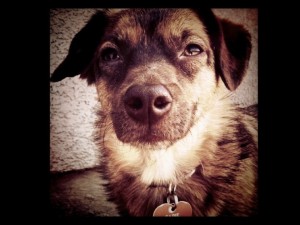 Why the hesitation?  Because I didn't want the responsibility of caring for an animal.  Chores like giving a bath or cleaning up puppy fecal matter didn't sound like a good way to use my time.  Add to this the financial burden of vet bills, food, and my personal allergy issues – and the cost of caring felt like a big deal.  I've got enough to worry about in my own life, not to mention the mutual care of my wife.
And what I found is that my suspicions were partly true.  She'd leave surprises on the carpet.  Eat stuff.  Teethe on furniture.  Yelp for hours if she was left alone.  Taking care of Sadie was hard work.  But work that would prove worth it.
The little pup grew on me, so much that I eventually pushed to get a second dog.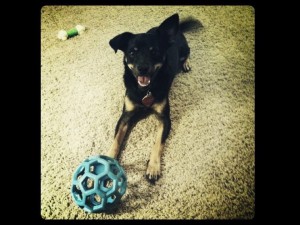 We named her Mylee.  Not only did the idea of having indoor dogs grow on me, but caring for Sadie and Mylee brings me joy.  Its like the community of care in my household: God's care for us all, my and my wife's care for each other, and our care for the pups – helps me to become more fully aware of God's creative love.
The more I care for the pups, the more I get glimpses of the way in which God cares for me. It's as though we comprise a small community of care that mirrors God's cosmic community.  The Sermon on the Mount gives us a broad horizon for learning to find our place in this cosmic community… teaching what it is to follow Jesus into our vocation as image-bearers.  With this in mind, let's read a section of this sermon starting in 6.25:
25 "Therefore I tell you, do not worry about your life, what you will eat or drink; or about your body, what you will wear. Is not life more than food, and the body more than clothes? 26 Look at the birds of the air; they do not sow or reap or store away in barns, and yet your heavenly Father feeds them.  Are you not much more valuable than they? 27 Can any one of you by worrying add a single hour to your life?
In the passage right before this one, Jesus reminds us that we can't serve both God and money.  He then goes into the ramifications of that teaching, by discussing the root of our longing for finances: worry.
When we worry about our own wants for food, drink, health, and clothing – the natural thing to do is to turn our eyes inward.  Jesus urges us to "not worry" or to not "be anxious" about the needs/wants of life, knowing that such worry leads to disastrous results.  If we aren't careful, worry can lead to making money our master.  And we all know, money makes people do unthinkable things.  So, our invitation is to understand our place within God's cosmic community of care.
To help make this point, Jesus gives the example of the "birds of the air."  The Father's delight and design is to take care of the birds and by extension, the animal kingdom.  Notice that birds don't work and store up food like humans… God didn't design birds that way.  Rather, God cares for them by food from nature, just as the Father designed it to be.  When birds, act like birds, they reflect the realities of God's care and design for the creation project.
In the same way, when humans choose to trust in God's provision for food, by refusing to make money a master – we learn what it means to have the Father as our master.  We place our lives within the design of God's cosmic care community. God cares for the animals as they reflect their created design.  God cares for us as we choose to trust in the way of Jesus rather than the chasing after of money.  And then, if we get the cosmic pattern right, we care for and steward the animal kingdom with a responsibility to reflect the Creator's care by living as fully human image bearers.  We see this in the early chapters of Genesis and throughout the narrative of the Scriptures.
After the example about birds, Jesus then continues with a second example:
28 "And why do you worry about clothes? See how the flowers of the field grow. They do not labor or spin. 29 Yet I tell you that not even Solomon in all his splendor was dressed like one of these. 30 If that is how God clothes the grass of the field, which is here today and tomorrow is thrown into the fire, will he not much more clothe you—you of little faith?
This second example demonstrates the reality that the same God who clothes the flowers of the field with beauty is able to do the same for us, the images of God.  So that we don't accidentally forget the cosmic care order, Jesus makes sure to use phrases like "how much more" to remind us that God's love for the animals and nature in general is surpassed only by his love for humanity.  The problem is that many are tempted to confuse roles within the cosmic community of care.  Glen Stassen helps put things into perspective:
"God is actively caring even for the little birds and the lilies in the field, and God is caring for us.  We are with the birds and the flowers, part of God's community of care… Jesus is right about greed: what we do to the creation we do to what God deeply cares about – and we do it to God's creation, which is essential for our own healthy survival." (Glen Stassen in Living the Sermon on the Mount, 137)
In order to grasp this idea of community of care, I created an image: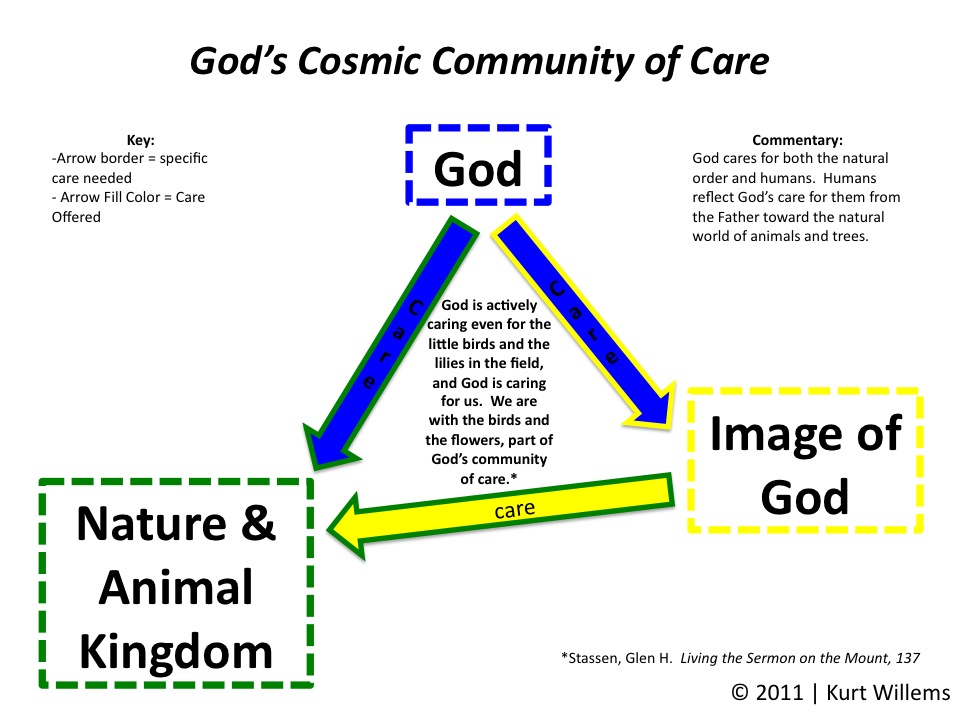 God cares for both the natural order and humans.  Humans, as a response to the care of God, delegate that care for the sake of the rest of creation.  But, when worry creeps into our situations as humans, it's easy to give up on God's Community of Care and rely on money and efficiency to ensure that our needs are met.  Whenever humans choose to "worry" in this way, we choose to become less and less like image-bearers charged with healthy stewardship of God's earth.
In our world today, there are many examples of this.  But, keeping in mind that our passage explicitly states that God cares for animals, perhaps it would be fitting to explore an issue that demonstrates that self-centered worry about monetary issues leads to a major disruption in God's care order.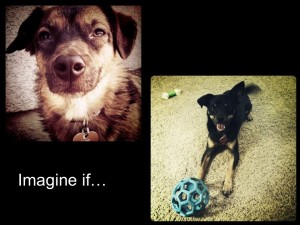 Imagine walking into a giant shed where you find Sadie and Mylee are just two of thousands of dogs living 99% of their time in metal crates – so small that they can't even stand upright to turn around.  Because the quarters are so cramped, diseases spread easily.
The only solution is to pump the pups full of harmful antibiotics.  Ulcers, broken legs, and other ailments are simply ignored.
The only surface that the pups' paws know in this situation is the metal flooring of their small incarceration box.  No dirt or grass between their toes… only metal.  No fetch, no running around in the back yard, no walks to the mailbox… just lifeless existence in a cage.
Why such inhumane living conditions? you might ask.  The answer is simple: Sadie and Mylee exist only to breed more pups.  They are units of production.
Now, if this imaginative scenario doesn't jolt your affections, you probably have never owned a pet.  Intuitively, we know that this sort of abuse isn't right.  Just like the nation was outraged when Michael Vick was convicted of Dog fighting and abuse… we know this isn't right.
Yet what I just described to you is actually happening in America each day.  And most of us unknowingly contribute to this sort of violence to animals.  Except, instead of dogs enduring such abuse, it's pigs that are held in such cruel environments.
Why is this?  Because factory farms make higher profits when animals like pigs, cows, and chickens are treated like production line items rather than part of God's community of care.  In fact, the factory farm industry produces more than $125 Billion per year, mostly through inhumane means.  Conservative political speaker and writer Matthew Scully says the following about factory farming and animal cruelty laws:
"Having conceded the crucial point that some animals rate our moral concern and legal protection, informed conscience turns naturally to other animals – creatures entirely comparable in their awareness, feeling, and capacity for suffering.  A dog is not the moral equal of a human being, but a dog is definitely the moral equal of a pig, and it's only human caprice and economic convenience that say otherwise… similar creatures are treated in dramatically different ways… The challenge is one of consistency, of treating moral equals equally…" (Matthew Scully, CAFO Reader, 21)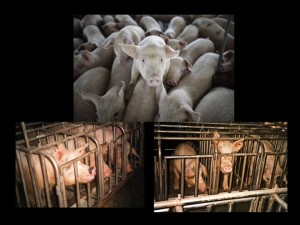 Our "farming" practices have created a system that takes the "worry" of making money and translated that into oppressive practices that disrupt God's community of care and our image-bearing vocation as stewards of God's creation. And many of us participate each day we sit down to eat a meal, unknowingly supporting sanctioned suffering.  The unfortunate truth is that although we may think that our meat comes from animals on farms like we imagine from movies like "Babe" or "Charlottes' Web;" in actuality our meat comes from a system enslaved by monetary worry.
I submit to you all, that this is only perpetuated when "worry" couples with being slaves to money. But, this is not what the Kingdom of God, the cosmic community of care, looks like.  Worry comes from another kingdom.  Jesus makes this clear in the final portion of today's text.
31 So do not worry, saying, 'What shall we eat?' or 'What shall we drink?' or 'What shall we wear?' 32 For the pagans run after all these things, and your heavenly Father knows that you need them. 33 But seek first his kingdom and his righteousness, and all these things will be given to you as well. 34 Therefore do not worry about tomorrow, for tomorrow will worry about itself. Each day has enough trouble of its own.
Worry about possessions, driven by the master of money is the way in which pagans operate.  In opposition to this way of ordering society, God's kingdom relies on God's cosmic community of care.  God takes care of creation, animals, and our human lives.  Humans, who are the image of God, redistribute the care of God they receive as loving stewardship of the rest of the created order.  This is what humans were designed for.  To be the image of God is to care for animal life, and even when we raise livestock for food, to do so in a way that reflects the care of God.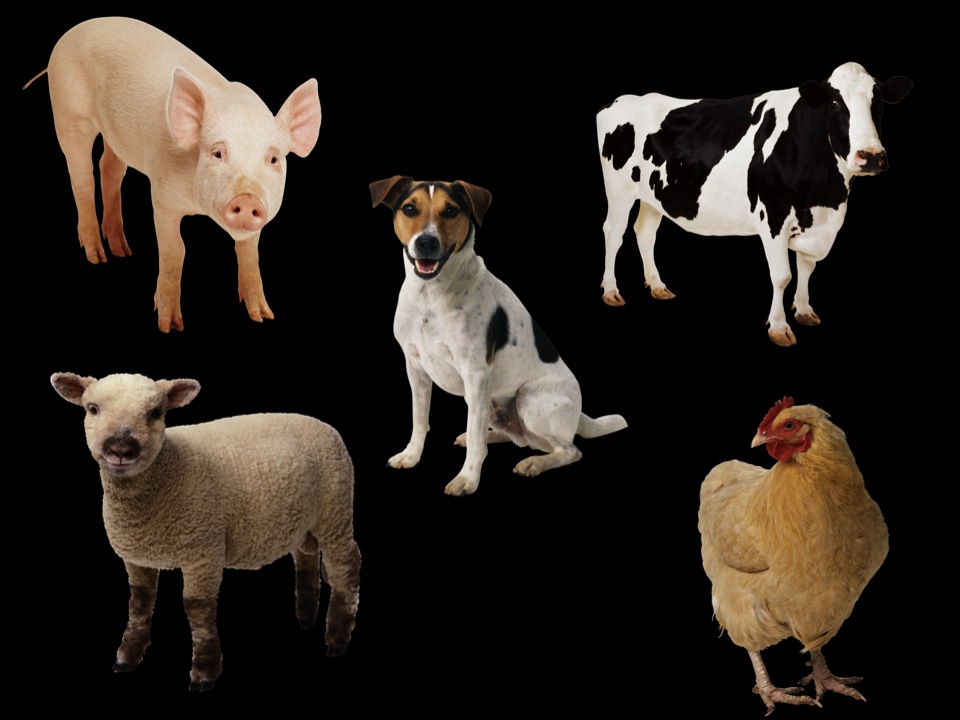 CS Lewis once said that Animal Pain – "began by Satan's malice and perpetuated by [hu]man[ity]'s desertion of [their] post."
Yet, we Christians don't have to abandon our post any longer!  The solution, which sounds simple, is the most sacrificial path we could ever take: to "seek first the kingdom of God and his righteousness." This is a kingdom that the ancient Jews expected would one day fully arrive as "new heavens and new earth."  A kingdom that believed that one day all of animal life would be in harmony with human life.  A kingdom that understood righteousness as putting things into right relationship: God with people, and people with the created order.  Only when we understand that Jesus is summoning us into a life aligned in this cosmic community of care, will we begin to know his dream for the already here but still on its way Kingdom of God.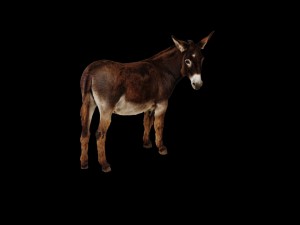 There's an old legend about Jesus, that isn't found in our bibles but gives us a fictional account of how early Coptic Christians understood Jesus' attitude toward animals.  Jesus comes across a man whose mule had fallen to the ground under the weight of a heavy load.  The man, infuriated, beat the mule so badly that it bled.  Jesus then asks: "Man – Why do you beat your animal?  Don't you see that it's too weak to carry its load and is suffering great pain?"
The man replies: "What's it to you? I can beat it as much as I please, since it's my property, and I bought it for a good sum of money."
Jesus says: "Do you notice how it bleeds?  Do you not hear its laments and cries?"
The man still refuses to care about the pain of the mule.
So, Jesus says: "Woe to you that fail to hear how it complains to the creator in heaven, and cries for mercy!  Three times the woe to the person that causes such a complaint and its cries of distress."
Then, Jesus stoops down and touches the mule; healing it of all its pain.  After this, he gives a command similar to those given at the end of our gospel accounts: "Now go and beat it no more that you also may find mercy."[1]
This fictional story illustrates something of the heartbeat of Jesus, consistent with God's cosmic community of care.  Animals are God's dear creation, and not a commodity to simply be used and abused for our financial gain.  When we distort the very creatures that God values, we choose a path that looks more like the pagans and less like the reign of God.
So, what would it look like for us to move toward a re-alignment with God's cosmic care? Some Christians are catching this vision and are lobbying for better laws to protect livestock from poor existence prior to becoming our meal.  Others, have decided as a matter of conscience to give up meat all together, as a subtle way of forsaking this system of "worry."
And perhaps, some in this room care a great deal about what we've discussed today but aren't ready to give up something as routine as meat.  What would it look like for you to take steps toward embracing our image-bearing vocation? What if you as a family chose one day a week to fast from meat?  Or, what if you committed to only purchasing meat from humane suppliers at the Farmers Market or from the deli at Whole Foods?
Whatever God might be inviting you into, may it be driven by a desire to "seek first the kingdom of God and his righteousness."  May it be a move away from systems of monetary worry and toward God's cosmic care community.  May we trust that the God who cares for the flowers and the birds also cares for us.
---
[1] Story adapted from: The Friends We Keep: Unleashing Christianity's Compassion for Animals by Laura Hobgood-Oster, 108-109.