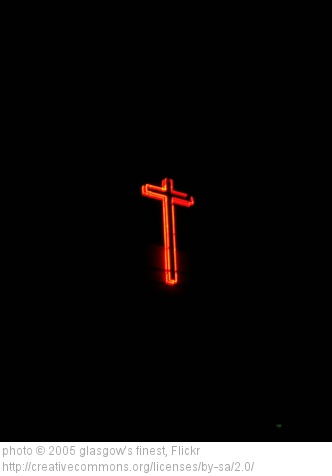 I'm currently reading a great book by Frank Viola and Len Sweet called "Jesus: a theography." Frank and I have become friends over the last year or so and I appreciate his unique voice for the Kingdom. Frank is a uniter which I like, yet willing to shake things up at the same time.
If you enjoy learning about Jesus and theology, you are going like Frank and Len's newest book. It is loaded with insight and TONS of footnotes (for academic types who like to chase tangents). They attempt to approach the whole story of the bible as the whole story of Jesus: from Genesis to Revelation. Whereas many books about Jesus focus on systematics or the historical Jesus, this book attempts to blend historical Jesus studies with a big picture narrative theology that spans the whole canon. This means, for the authors, that the book "seeks to reclaim the Jesus-shaped narrative of Scripture" (xii).
I think that this task is a worthy one, especially considering that no other book has made this integrative approach its primary concern. Frank and Len repeatedly make the claim that "Jesus Christ is the subject of all Scripture." I agree with this, although I think that we need to use caution with what we mean by this statement as we approach the Old Testament Scriptures especially. Nevertheless, the core assumptions behind this conviction is one that not only makes sense to me, but fits well within the Anabaptist tradition of reading the scriptures Christocentrically.
Keeping these thoughts in mind, I wholeheartedly recommend that you dive into this book. You may not agree with all of the author's conclusions, but you will likely be inspired to see the Jesus of the WHOLE bible in an inspiring light. The more of Jesus we see, the more we come to know the King, Savior, Rabbi, and friend who invites into this beautiful cosmic story beginning and ending with Christ himself.
Now, I'm gonna let Frank Viola speak about the book (and other projects) more directly…
1. Why did you and Leonard Sweet write your new book, Jesus: A Theography, and how is it different from all the other books on Jesus?
Frank Viola: We wrote it because to our knowledge a "theography" of Jesus had never been written. The book is unique in a number of ways. Some of them are:
It begins the story of Jesus, not in Bethlehem, but before time. There is a great deal in the Bible about what God in Christ did before creation and we sketch that out in detail in the book.
It connects most of the dots from the OT to the NT on Jesus. His story appears all throughout the OT, from Genesis to Malachi, and it is replayed in the NT.
It converges Christology with Jesus studies, marrying the best of theology and canonical criticism (or theological interpretation) with the best of historical Jesus studies.
It is written to the left brain and the right brain at the same time. It's also written for the average reader (in the text) as well as for scholars and theologians (in the endnotes).
It contains pages of quotes by people spanning Justin Martyr to N.T. Wright, all saying the same thing: that Jesus is the main subject of the entire Bible, from Genesis to Revelation.
2. Thomas Nelson, your publisher, came out with another book on Red Letter Christians at the same time as Jesus: A Theography came out. How are these books alike and how are they different?
Frank Viola: As we argue in the book, a proper understanding of the OT will cause us to conclude that most of the Bible should be written in red. If red letters marked every place where Jesus was prophesied about, foreshadowed, alluded to, or where He spoke as YHWH, the Bible would glow in the dark. I would say, then, that our book carries the argument further than the Red Letter Christian book. So they are complimentary rather than in contradiction.
3. What is the advantage of reading the Bible with a Christocentric hermeneutic and why is this important?
Frank Viola: Jesus clearly said that all Scripture points to Him. The OT was a mirror for Christ when He lived on earth in physical form. When He rose again from the dead, He opened the understanding of the disciples to see Himself in the three parts of the Hebrew Bible: the Law, the Prophets, and the Writings.
We can't fully understand the Bible without a Christocentric hermeneutic. This way of reading Scripture would also solve many of the different interpretations that Christians have with one another. Christian Smith argued this very thing in his book The Bible Made Impossible. We pick up that argument in Jesus: A Theography and sketch out what a Christocentric hermeneutic looks like.
4. Does your "Christocentric hermeneutic" differ from that held by modern day anabaptists?
Frank Viola: I don't think all modern Anabaptists are a monolith. I'm considered an Anabaptist in my ecclesiology, as my ecclesiology comports with much of the early Anabaptists and the stand they took against the State religion. We cite Scot McKnight in our book. Based on my private talks with Scot and my reading of his work on Jesus, we both agree that Jesus is the prime subject of the OT and the Bible should be read Christologically.
5. How can people learn more about the book and are there any discounts?
Frank Viola: The book is in all different formats – hardcover, Kindle, Nook, Audio CD, Audio MP3, etc. People can click Jesus: A Theography for details, audio supplements, samples, and big discounts.
6. You released another book this year called Beyond Evangelical. What is the major theme coming out of your interactions with young evangelicals and how did this inform your work on Beyond Evangelical?
Frank Viola: Most of my readers are in their 20s, 30s, and 40s. My book Beyond Evangelical was a big hit with this age group because most of them are disaffected with the Left vs. Right wars that go on among Christians today. The book addresses this and offers a third path. My post, 20 Reasons Why the Christian Left and Right Won't Adopt Me has resonated with many.
7. You have a brand new blog here on Patheos. Tell us a little about it.
Frank Viola: Yes, it's a cutting-edge sort of blog that looks at culture, religion (lots of interaction with atheists and agnostics), and theology. The focus is the supremacy of Christ in all of these things. If people subscribe, they will receive my upcoming book – When the Pages are Blank: How to Bring the Bible Back to Life – as a free gift when it releases. They just have to click the link above. The book will not be available any other way.