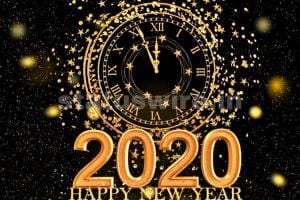 I have always been deeply perplexed by the Common Lectionary's choice of Ecclesiastes 3 for the Sunday nearest the first of the New Year. My perplexity is the direct result of the deep perplexity of the text itself. What on earth—or elsewhere—is the author attempting to suggest in this now quite famous poem? I am strongly convinced that what attracts the lectionary collectors to it has more to do with how the poem has been used in popular culture than the possible meanings of the biblical poem itself.
And by popular culture I of course refer to that song made familiar by the American rock band, The Byrds, in 1965. However, the song was written by the folk singer, Pete Seeger, in the late 1950's and first appeared on a record in 1962, sung by The Limelighters. In reality, Seeger wrote only six words of his own, but simply used the bulk of the poem from Ecclesiastes as the main body of the song. However, those six words that Seeger added were enormously influential in the near-universal familiarity of the song. Instead of the biblical poem's final couplet, "A time for war, and a time for peace," Seeger wrote, "A time for peace, I swear it's not too late." With that simple addition, the song became an anti-war anthem, sung throughout the long Vietnam nightmare and appearing again and again as American wars in Afghanistan, Iraq, and myriad other spots on the globe continued to spring up. It is curious to note that in 2007, a book containing the song, along with the complete text of the Bible, was illustrated and published, and a copy then donated to New York University by the American Communist Party. 45% of the proceeds of the book's sales go to an Israeli group that fights against their government's continual program to demolish Palestinian homes to clear the way for future Israeli settlements. Thus can a modified biblical text have a surprising impact in our modern world.
I assume that it is this altered text that attracted the lectionary collector's attention, rather than the text itself, a text I find quite confusing and almost completely inappropriate for a New Year reflection. Ecclesiastes, or Koheleth, as he is named in Ko.1:1, is nothing less than a dark and brooding figure, a cynical man, given to sometimes blithe and often blighted ideas about God and the actions of God in the world that Koheleth claims to observe. I know well that my view of this book is not shared by all scholarly readers of it, but after serious thought about the book, I can reach no other conclusion: the man was tragically convinced that life had no lasting purpose whatsoever. The fact that the book found its way into the biblical record may have to do with its long connection with King Solomon, son of David, named in verse 1. Ancient texts were regularly tagged with the names of great worthies of the past, but it is absolutely certain that Solomon had nothing to do with the writing of the book. It is replete with late Hebraic structures and language, and even possesses several Persian words, the most famous of which is pardes, Persian for "garden," and the origin of the English word "paradise" (Ko.2:5). Another reason for the book's inclusion may be the simple fact that more than a few people on regular occasions think exactly as Koheleth thinks. They too imagine their world as devoid of meaning and purpose and feel the need to express their pain openly and freely. Just as too many readers of the harder psalms of complaint and invective try to imagine they simply could not be in their Bibles, so many may imagine that a book such as Koheleth's cannot be in the Bible's pages. But here it is, a spokesperson for less comfortable thinking, for painful realities left unvoiced.
The biblical poem, if read with care, proves the point I am trying to make. "For everything there is an appointed season, a time for every desired thing under the sky," the poem begins. The word I have translated "appointed season" is found only in two other places in the Hebrew Bible, Esther 9:27 where it is used to name the regular time of the celebration of Purim, and at Nehemiah 2:6, used by Artaxerxes, the Persian king, to fix a date when Nehemiah is to return to Persia after his mission to Israel is completed. The word indicates a fixed time, an unalterable occasion when something will happen. This word fits neatly into Koheleth's worldview that God has fixed the world in unchanging ways; we humans may not alter what God has decreed. We may only accept the world as is, and can only hope for some joy and happiness, however circumscribed by the unyielding and seemingly meaningless demands of God.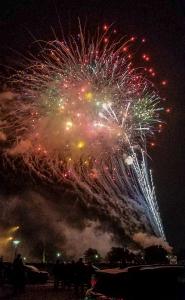 And just listen to all the ways that God's world has been ordered for good or ill: we are born and we die; we sometimes plant and sometimes pluck up that planting; we kill and we heal; we break things in pieces and we at times build things up; we weep and we laugh; we mourn and we dance; we throw stones (at enemies?) and we gather stones; we embrace and we do not embrace; we search out and we perish ("lose" is a very loose translation); we keep and we toss; we rip and we sew; we are silent and we speak; we both love and hate; we make war and we do peace. In short, the poem recounts human behaviors, some we like, some we don't, but all we do at one time or another. There is no moral demand here; there is only observation.
But then Koheleth grows very dark indeed. "What gain do workers gain from their trouble? I have seen the bad business that God has given humanity to be busy with. God has made everything suitable for its time, and has even placed in their minds 'olam, yet in such a way that human beings cannot discover what God has been doing from beginning to end" (Ko.3:9-11). Translating Hebrew 'olam is difficult, but the NRSV's "sense of past and future" is not bad. What Koheleth appears to be saying is that God teases us with a mere glimpse of the past and the future, just enough to tickle our imaginations but not nearly enough to know what God is really about in the world. Hence, the fixedness of things is finally unknown and unknowable. All we may do is recognize the way the world will always be, a place of war, peace, ripping, tearing, keeping, tossing, weeping, and dancing. God has made it so, and we must live as best we can in the unchanging world we inhabit.
Well, a Happy New Year to you, too! Plainly, this text will not do as a way to begin another year of life. Its tragedy and sadness must always be corrected and altered by the call of the prophets, by the demands of the God of justice, by the announcement of God's new thing in Jesus that we have just celebrated. However, at the same time, it will not do for us to overlook the importance of Koheleth's gloomy words. Many of our fellow humans see the world much as Koheleth did, a place of unchanging danger, pain, and constant struggle against forces we cannot on our own conquer. I often feel in the face of the climate catastrophe we all are encountering a sense of despair and hopelessness. As we continue to poison our atmosphere with increasing amounts of methane and CO2, and as the earth grows ever hotter, I hear the siren call of Koheleth to grab for all the gusty I can and live with as much joy as I can muster before I shuffle off this mortal coil, the devil take the hindmost! That attitude will not do; it is antithetical to the gospel of God in Jesus, and will lead only to doom for my children and grandchildren. Koheleth is unwelcome as we reach 2020! His way of thinking will not lead us to where our God would have us go. I am grateful for his inclusion in our Bible, but primarily as a warning, not as any sort of model. If you do decide to use this text for your New Year sermon, for God's sake, and for the sake of your congregation, get to some divine gospel as quickly as you can!