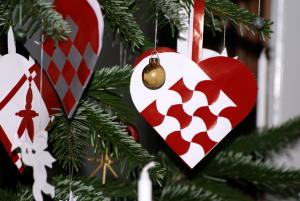 I have been given the opportunity to perform a wedding here in Los Angeles, the first one here I will have occasion to do. I have always enjoyed weddings, despite the extravagance and the worry, the vast preparations and the terrors of the couple, the control of the parents, the desire of the marrying ones just to have it all over at last. Couples still go through all this, though they know well that about 50% of all marriages, whether gay or straight, end up in divorce in the US. But my couple, John and Mimi, are still going to do it.
Of course, their careful planning was derailed in March with the rise of the microbial beast, COVID-19. They originally planned a May wedding in our superb church with its superb stained glass, roaring organ, and long plush center aisle. It is a place just made for celebrations, and they had a grand one in mind. That soon became quite impossible. The church was closed, all its services moved online, from worship to education, and the couple cancelled the date, along with the lavish dinner/dance to follow. They called me, and bid me "stand-by" for further instructions. Well, I was of course locked down as they were, so what else did I have to do but stand by? After further explorations of potential sites for the ceremony, they decided to postpone the whole thing until next year, post-COVID, post-vaccine.
But then they had another change of heart. They asked me if I would be willing to officiate a much smaller ceremony with no more than 12 people in attendance, all masked, save the couple, and all appropriately socially distanced. I readily agreed, and we explored the possibility of doing it in the church again. However, once they read what limitations there would be during an indoor service in the church—masks, temperature checks, distancing, exit aisles, among several others, they determined it was all just too much. These two people are attorneys, working at the same law firm, and are not youngsters, used to acting carefully and responsibly. The physical church in these days will simply not do, however beautiful it obviously is.
So, Mimi and John are currently searching for another venue, preferably an outdoor one, where the 12 of us, or so, can do a wedding together, with parents, a sibling each, and perhaps a friend or two. I am frankly up for anything, almost, having done a few offbeat ceremonies in my day. The date set is about three weeks away, and I await my instructions. I have never acted as wedding officient in a mask, but I figure that the familiar words, somewhat muffled, will still bear the necessary weight and authority to make the legal and theological announcement binding, or at least as binding as public words can be.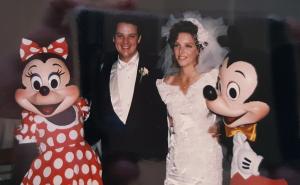 Due to the virus, the ceremony will by necessity be short, though all the requirements of said ceremony will be met: openings, vows, rings, scripture, brief (blessedly brief, I imagine!) remarks, closing with the United Methodist words I absolutely love: "Bear witness to the love of God in this world, so that those to whom love is a stranger will find in you generous friends." Those delightful and moving words might be said of and to all of us whenever we encounter and part from one another, but in the context of a wedding I have always found them especially potent.
It is always a challenge to find the right biblical text to read and the appropriate words to impart to the anxious couple. I am of course not completely naïve about that part of the ceremony. If one or both of the couple are women, they may have chosen very cute shoes to wear for the big day, and may be very anxious to get those things off, their cuteness having turned to real pain. And if one or more is male, they have poured themselves into a rented tuxedo, and the stiff collar has begun to chafe, the tie has become an instrument of torture, and the paten leather shoes have caused a toe or two to turn blue. In addition, after the lengthy preparations for the day, the very last thing in the mind of the couple are the niceties of theology or the clever, or sort of clever, remarks of an aging cleric who is likely not an intimate of the couple, and is less likely to be any sort of friend. In the eyes of more than a few of those I have wed I have seen imploring looks that say, "get on with it" or "don't I look grand?" or "the party awaits!" In the case of this COVID wedding, I will be brief, I assure you and them.
I will read from some perhaps overly familiar words from a biblical poem known popularly as the Song of Solomon, but since that famous king had absolutely nothing to do with the poem, rife as it is with very late Hebrew language, and even a Persian word or two, I much prefer the Hebrew title. It is "Song of Songs," literally, but the phrase may also be translated "the most beautiful song," one of the ways that Hebrew expresses the superlative. I do very much like that rendering, because the poem really is quite beautiful as a lush celebration of human love. In fact, it is deeply and excitingly erotic in its poetic expression, but I will leave all that up to the couple to explore in their married intimacy. For me as preacher, the words of the Song 8:6-7 will be my focus. Here is my own translation that I will use in the upcoming ceremony:
Fix me like a signet ring on your heart, A bracelet on your arm;
Because love is muscular as death, Passion powerful as the grave;
Its flames are fiery and raging!
The Great Flood itself could never overwhelm love, Rivers never drown it.
If anyone offered an entire house and its goods for love, Only scorn would be the reply.
I doubt my translation has improved at all on the far more familiar one that has been read and sung at countless weddings over the centuries, but I find the words in my rendering perhaps a bit closer to the sharpness and brawny sinuousness of the original.
After reading that from the most beautiful song, I will turn to the more famous words from the author of 1 John: "My beloved, let us love one another, because love is of God; everyone who loves is birthed by God and knows God. Whoever does not love does not know God, because (to say it most simply) God is love." In the light of those two ancient texts, I wish to affirm that in the midst of virus and division, doubt and sorrow, there remains at the heart of the universe, at the center of the cosmos, a great heart of love, forever beating, a heart that will never cease its signal that love is unconquerable. Every wedding is a sign and seal of that promised and hoped-for love. And as I look at the couple making that witness by professing one to another, I am once again assured that love will triumph, however difficult that claim is both to make and to accept as true. I hope you can see just why it is I really enjoy weddings!
(Images from Wikimedia Commons)