The early days of Spring aren't a frenzy. Early spring energy is a slow unfurling of flowers, the groggy bear coming out of hibernation, or the melting of frost as the sun hits it first thing in the morning. My favorite Spring Equinox rituals are the ones that help us move from the slumber of Winter into the gentle warming thaw of Spring. I love the Spring Equinox rituals that evoke flower buds, bright yellow mustard fields in bloom, and bird song.
Traditionally we Pagans refer to the Spring Equinox as the first day of Spring, but that's always felt a little off for me because of what is happening in the world around me. In many parts of the world Spring is still many weeks away. On my land, Spring is already here by the Equinox. Rather than marking the Equinox as the first of Spring, I look at the Equinox more as a celebration of Spring.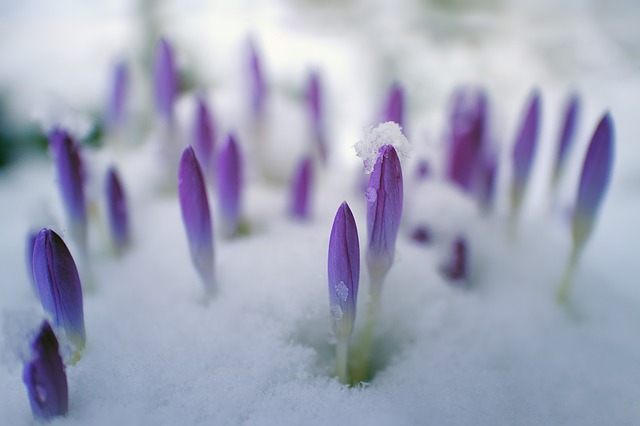 If you are looking for a ritual to help say good-bye to the winter and welcome in the spring, here is a simple family ritual that I like to do:
A Celebration of Spring Picnic Ritual
As a family we have found it is easy to incorporate celebrating the wheel of the year with food. Not all of our kids are Pagan, but they all love having a special meal. For the Spring Equinox nothing is better than a picnic. Eating outdoors allows you to see and experience the changes in your home environment while enjoying a family celebration. The ideal location for this ritual is outdoors. However, if inclement weather makes that less than ideal (it's always iffy in March), set up an indoor picnic with lots of flowers inside your home.
Foods
Put out your blankets, making the setting comfortable and special. Of course, egg dishes are traditional for this time of the year, but so it lamb, young greens, and spring fruits. It's nice to incorporate the fruits and veggies that are coming into season in your area. The Spring Equinox is also a good time to share what we are thankful for from the Winter season (it's not just Thanksgiving anymore) and what we are looking forward to from the Spring.
Games
A Spring Equinox picnic is also a great time to play the "what can you hear" game. Take some time to sit in silence for a few minutes and open up your ears. Listen to your immediate area and have everyone name one thing that they can hear, nearby. Then you open the scope of listening, what can you hear that is a little bit further away? What can you hear that is really far away? What is the furthest thing that you can hear?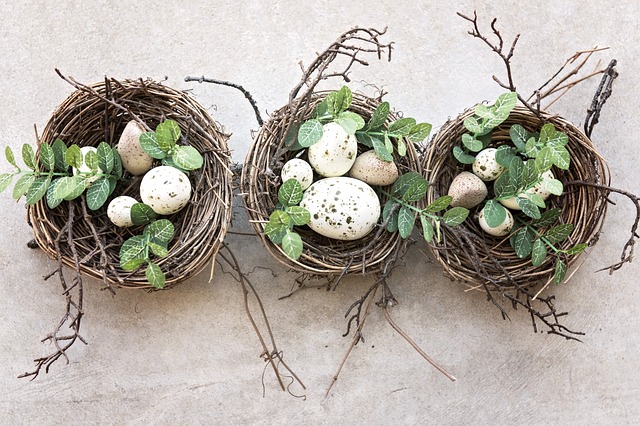 Divination
I love to do divination at the Spring Equinox. Turning your egg hunt into divination is one fun way to divine with the whole family, check out my runic eggs ritual here. There's also an old Nordic tradition of divining with cracked eggs in a bowl of water. You start by rolling an egg down your body to let the egg collect information. You then crack the egg open pouring its contents into a bowl of water. Look at the shapes, symbols, letters, or numbers that are created by the egg in the water. It's like reading tea leaves or scrying, but with watery movement. Allow this process to be fun and silly, give each other fortune cookie style divination reports on what you see in the water.
Happy Spring Equinox
No matter how you celebrate, may the Spring Equinox bring you blessings of abundance and the warmth of the returning Sun!!