Early morning, Ash Wednesday and Valentine's Day combo: an unexpected turn of events upends plans. Thank goodness for modern medicine. And for a life of faith and prayer.
---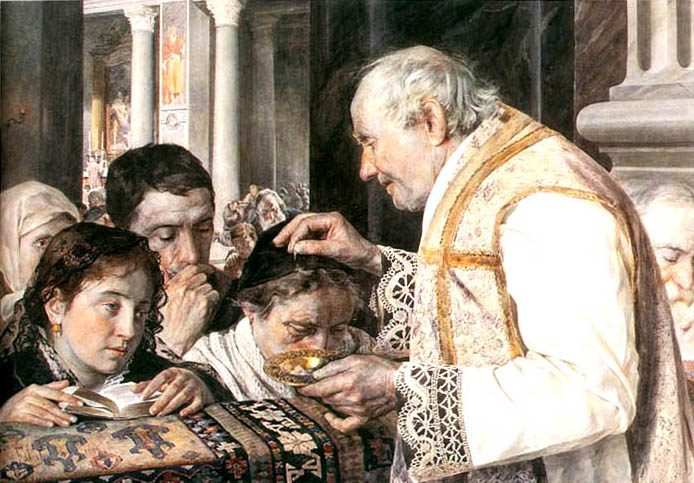 Plan: an early morning Ash Wednesday service at our local Catholic church. My husband is Roman Catholic. Typically, we split services on this day, so I can attend a UMC one. However, the last few UMC I've attended since I retired were what I call "Ash-Lite."
I wanted to participate in the fullness of the liturgy, so this seemed the best solution. After the service, I'd head to a nearby hospital to sit with my sister while her husband undergoes a complicated surgery with an uncertain outcome. My husband had a meeting at his office. We'd already celebrated Valentine's Day, but we planned on a nice dinner later.
Reality: shortly, my husband and I head downtown for a surgery for him: a leaking aneurysm must be repaired. This had been scheduled for next week, but suddenly, yesterday late afternoon, surgery was switched to today. No ashes, no nice dinner later for us. Just a long day in a hospital waiting room for me, and then, we hope, a successfully repaired leak.
But my sister and her husband . . . I'm worried sick about them. Last year, one of my sons, along with his wonderful wife and four simply adorable children (come on: they are my grandchildren after all!) moved from NYC to a place about 50 miles from us.
I messaged the two of them. My son, in NYC for the week, immediately phoned. He's going to try to change his flight and see if he can get in early tomorrow. My d-i-l, who homeschools the kids, called her sister who has two very young ones of her own, and she graciously agreed to take the extra four for the day so my sister will not be alone in the hospital.
I phoned my brother to put him in the loop. He and his wife are currently babysitting three of their grandchildren in Northern CA while their parents are out of the country. We laughed about what happens when the grandkids move home–this family had been living in England for a number of years.
My husband's sister, whose own husband faces surgery on Friday, expects a report as soon as I know something. One of his daughters had planned to drive up from Austin next week to sit with me during her dad's surgery, but the last minute change made it impossible. But she, along with her siblings, will also be waiting on reports.
Family . . . Sometimes complex relationships but lifelong friends and support. That's what family does.
It's also what healthy church communities do. I have beautiful memories of the church community where I served last immediately rallying when they heard of an illness or death in the congregations. One phone call could mobilize an army of loving volunteers to come to the aid of those who needed it. They blew me away. I miss them.
I've been awake for several hours now, praying for the entirety of the situation here, grateful for modern medical miracles–who would have believed even 50 years ago that someone could repair a leaky blood vessel so expertly or keep aging hearts beating or fix things that would before result in certain death?
I've done my private service of repentance, prepared my own soul for these weeks of extra reflection and necessary preparation to walk again into the sadness of Holy Week and the wild, unexpected hope of Easter and new life.
When an active pastor, I found the Service of Ashes to be the one I often needed most each year. I often likened it to the yearly Spring Cleaning that most families found necessary in a day when coal heated houses and factories, slowly darkening everything with dust over winter.
As the days warmed, and furnaces turned off again, the time came to do the yearly entire-house scrub. Soiled things became clean once more, brooms reach into the dusty corners, sunlight stream through freshly washed windows.
New birth is just around the corner. Already, I see signs of it in my garden. Now, today, Ash Wednesday, Valentines' Day: may I see signs of it in new hope for those I love so very much.
---