So, to get back to Brett Kavanaugh's trashed life: if it does go down in flames, it is not because the good people of the US want that to happen. It will happen because he refused to answer questions and refuses to acknowledge that he did, at one point in his life, have a severe drinking problem. 
---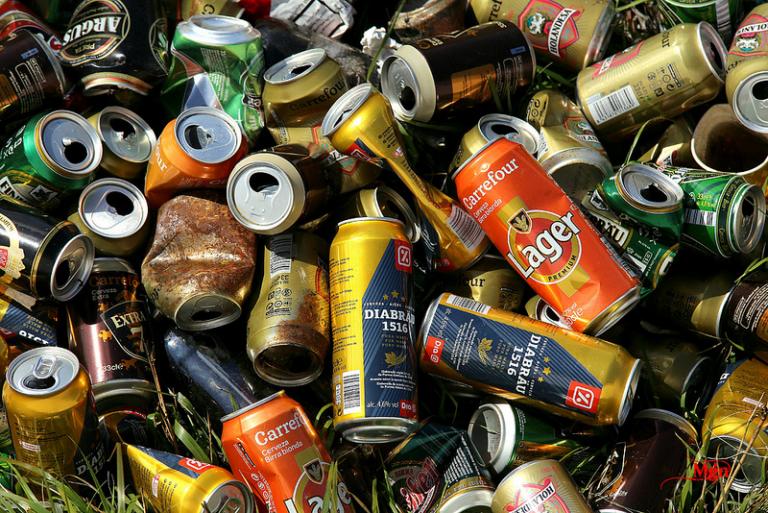 In the Monday, October 1, 2018 edition of the Wall Street Journal, Alan Dershowitz, a self-described liberal, Democrat, and Professor Emeritus at Harvard Law School, makes the argument that Brett Kavanaugh needs to be confirmed as Supreme Court justice or otherwise his life is trashed. Here's a snippet:
If he is now denied the appointment, it will be because he has been depicted as a sexual predator who deserves contempt, derision and possible imprisonment. He may no longer be able to teach law, coach sports or expect to be treated respectfully. He could be forced to resign his current judicial position, because having a "convicted" rapist on the bench is unseemly. For these reasons, he now has the right—perhaps not a legal right, but a right based on fundamental fairness—to have the charges against him put to the test of clear and convincing evidence or some standard close to that.
So, for this older gentleman, professor of law, what would be "convincing evidence"? Essentially that means a documented piece of The "Honorable" Brett Kavanaugh's sperm on a piece of Dr. Ford's ripped off clothing, along with perhaps a few photos of the bruises he inflicted by the brutal, forced penetration and scratches on his body from a younger, much less muscular, girl trying to fight him off.
Of course, none of that happened–she did manage to get away before he could forcibly penetrate her–plus even if he had managed to complete the rape, she was 15 and unlikely to have had the presence of mind of a many years older Monica Lewinsky, smart enough to keep that blue dress.
For people like Mr. Dersowich, then, there is no such thing as "convincing evidence." Mr. Kavanaugh's memory, fuzzed as it was from the heavy drinking, would still carry more weight than the memory of a very, very traumatized teen-aged girl. That's not convincing for most older men, many of whom carry their personal dark secret memories of their days of extreme masculine privilege over the female body.
In the midst of all that is happening, I keep thinking of the words from Jesus as seen in the beginning of the 12th chapter of the Gospel of Luke:
Meanwhile, when the crowd gathered by the thousands, so that they trampled on one another, he began to speak first to his disciples, "Beware of the yeast of the Pharisees, that is, their hypocrisy. Nothing is covered up that will not be uncovered, and nothing secret that will not become known. Therefore whatever you have said in the dark will be heard in the light, and what you have whispered behind closed doors will be proclaimed from the housetops.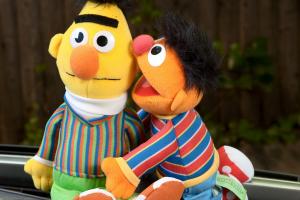 Kavanaugh's secrets are being shouted from the housetops right now. Had he, as a self-proclaimed Christian, been willing to ackn0wledge that his teen-aged drinking habits may have been problematic and did indeed bring about memory blanks, he could still be whispering. But truth has eluded him.
Now, let's turn to another older guy who might have significant trouble giving credit to anything Dr. Ford might have to say: Orrin Hatch, the Mormon Senator from Utah.
This link will take you to a really good article that gives insight into Hatch's Mormon world. There, senior Mormon men, once they reach the rank of Bishop, have the right and the responsibility to take children as young as 12 into their private offices and grill them a couple of times a year about anything. This "anything" may include masturbation habits, sexual thoughts, any possible sexual transgressions, etc.
Until recently, parents were barred from those meetings. Now parents get to wait in the hall outside if they wish and can, if asked by their child, be an observer (but not participant) of the conference. 
This is a copy of the guidelines for the questions
.
These guidelines were issued just recently. Some Mormon parents, remembering their own miserable experiences of being grilled about the most intimate parts of their lives while sitting alone in a room with an older man, pressed for more protections from predator Bishops. Sam Young, a Mormon father from Houston, is spearheading this movement.
The vast majority of our leaders are good upstanding men. Nevertheless, we do have sexual predators in our leadership," Young said in the ad, and later, "Many bishops ask disgusting, repulsive and pornographic questions.
So, Orrin Hatch comes from a world where, first, males carry ALL the power, and second, only males get to do interrogations (no such thing as a female Bishop). The chances of him listening sympathetically to the female accuser of a dominant male probably stands close to zero. Nothing coming from the mouth of a female would ever convince him that a man did anything wrong.
So, to get back to Brett Kavanaugh's trashed life: if it does go down in flames, it is not because the good people of the US want that to happen. It will happen because he repeatedly shot himself in the foot by refusing to answer questions and by refusing to acknowledge that he did, at one point in his life, have a severe us drinking problem.
One of his Yale drinking buddies had this to say about him:
I can unequivocally say that in denying the possibility that he ever blacked out from drinking, and in downplaying the degree and frequency of his drinking, Brett has not told the truth.
Truth is all that most of us are asking for. As I've noted before, we've all messed up, especially in our younger years. No one would like to have our lives taken apart in the way that Kavanaugh's is right now. But here's the reality: he's about to be placed in a position where he has enormous power over the people of the US and will very likely do whatever is necessary to limit the ability of a woman to have authority over her own body.
If Kavanaugh's past, remembered or not, indicates that he did not at one point respect a woman's authority over her own body but felt his own will should prevail, and he has not publically acknowledged that and repented from that stance, then he should not be a Supreme Court Justice. Of course, he should not be coaching girl's basketball teams.
Furthermore, he refused to listen to Dr. Ford's testimony.
Under questioning by Sen. Kamala D. Harris (D-Calif.), Kavanaugh said he did not watch Ford's testimony earlier in the day.

"I did not," Kavanaugh said, "but I planned to."

He said he was preparing his own testimony.
By such a refusal, by his unwillingness to listen to someone whose position he disagrees with, Kavanaugh has made it clear: he cannot serve as a justice at all, and likely should be disbarred.
Yes, Kavanaugh's life is trashed. And he brought it all upon himself. No one else ruined it for him.
---
Photo credit Beer Cans: M.G.N. – Marcel on VisualHunt.com / CC BY-NC-ND
Photo credit Muppets Whispering: See-ming Lee (SML) on Visual hunt / CC BY-SA
---