The stench of greed permeates every church or religious organization that ventures into the world of politics. Any witness for the Gospel sinks into the cesspool of backstabbing and power grabs. Every single time. 
---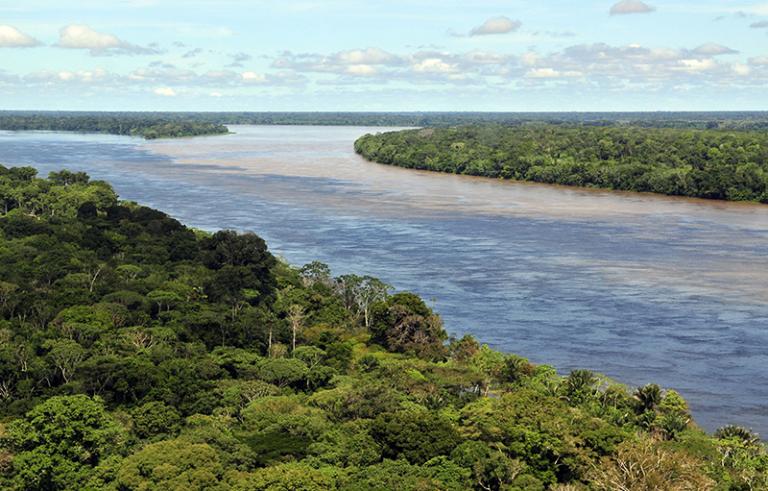 ---
In my morning perusal of the New York Times, I found myself drawn to an article I would have usually overlooked, but we are planning on a trip into the Amazon River soon and so am naturally curious about the country.
At it turns out, the presidential election currently underway in that economically troubled nation of Brazil may very well determine whether the rest of the world will face even more destructive global warming. As the article states:
The presidential election in Brazil will not only shape the destiny of Latin America's largest country. It is also a referendum on the fate of the Amazon: the world's largest tropical forest, sometimes known as the lungs of the Earth.

The stakes for the planet are huge.
But it gets worse for Brazil's indigenous people. The man who is running on the right wing platform, Jair Bolsonaro, made his preferences perfectly clear:
He has dismissed the idea of setting aside forest land for native Brazilians who have lived in the Amazon for centuries, promising that "there won't be a square centimeter demarcated as an indigenous reserve" if he is elected.
For Bolsonaro, "it's the economy, stupid." If he opens those millions of acres to land to various agricultural and other development firms, the troubled economy of Brazil will more than likely begin to balloon with money, employment, and prosperity.
What could possibly be bad about that?
Pathetic Pat Robertson has a moment of truth affirming greed
Let's leap to the US for a moment. The pathetic Pat Robertson at least spoke the truth on this one: Why worry about some journalist's brutal death when the US can sell a 100 billion dollars worth of arms to Saudi Arabia? 
It's all about money and greed. Always has been. The US boasts no moral high ground here: we rapaciously took over the land of the indigenous people on this continent, causing heartbreak and devastation that still reverberates across this–and their–land. We've also carelessly and intentionally polluted waterways, ground soil and the air around us in the common pursuit of economic superiority over the rest of the world.
All this has generated massive amounts of wealth in the US. A lot of that wealth, again motivated by greed, also builds hospitals, supports higher education, fights for our indigenous people AND, let us not forget, keeps churches going. Some of these churches then turn around and help the poor and oppressed peoples around the world that our greed helped destroy.
Clearly, the Scriptures demand that we practice creation care. On the other hand, a cared-for creation where most people are living in abject poverty, surrounded by disease, and with no way out, also doesn't sound particularly theologically sound.
A World Without Greed
One of the more fascinating books I have read in the last few years is Affluence without Abundance: The Disappearing World of the Bushmen by James Suzman. Suzman explores what remains of the few hunter-gatherer societies found in a part of southern Africa. This kind of economic system, with people finding food by hunting larger animals and gathering edibles as they grew, existed for over 250,000 years.
Because such communities regularly stayed on the move, following food sources as they became available, they accumulated few possessions. Their intimate knowledge of the natural world around them meant that fifteen or twenty hours a week of work sufficed to take care of their daily needs. They enjoyed the rest of their time with relaxation, family and friend connections, movement from one place to another, and, well, sex.
It was, among other things, exceedingly egalitarian. No one person–or gender–had more stuff or more power. They traveled in small bands and worked together for survival. When food was scarce, the elderly and the children got priority. For the most part, it worked remarkably well, with good health, good teeth and reasonably long lives the norm.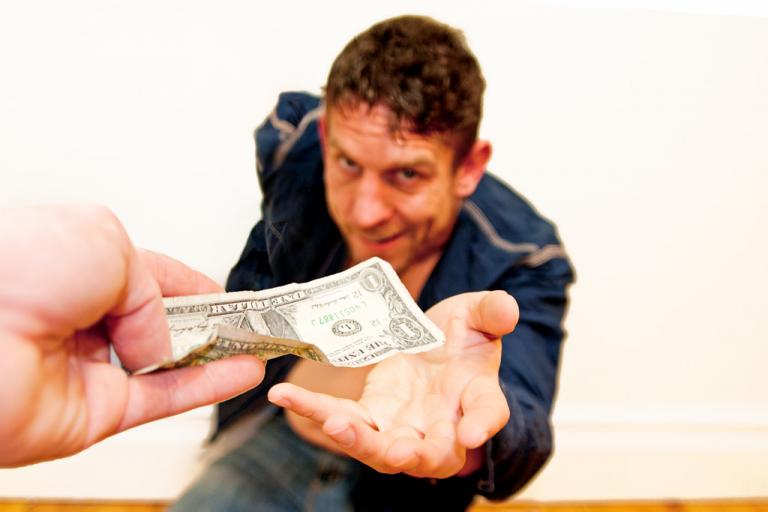 It worked, of course, until those with more power and stuff, i.e., the forces of what we call civilization, showed up. The "civilized ones" immediately claimed land ownership and built fences. Their herds and farms quickly ruined ancient hunting grounds and habitats for native and nutritious plants.
In return, those conquerers flooded the formerly self-sufficient indigenous people groups with cheap and non-nutritious food. It didn't take long: drunkenness and ill health soon permeated the societies. Interpersonal violence, previously nearly unheard of, surfaced with all its ugly ramifications.
So the hierarchical world, where few have power and the rest, generally reluctantly and often by force, support them on the land and in the mines, prevailed.
At the same time I was reading Suzman's work, I also spent some time with Nancy Isenberg's well-researched work,
White Trash: The 400-Year Untold History of Class in America
. I found this book a much tougher and less pleasant read.
Isenberg painfully peeled off the myth of a "classless" US and exposed the sordid underbelly of a significant portion of people left out of our relentless drive to have more. Furthermore, instead of a sense of freedom and connection that the hunter-gatherers enjoyed, these essentially possessionless folk live downtrodden, unhealthy, dark and despairing lives.
What is Redemption in a Greedy World?
The question I frequently ask: how does the redemptive work of God play itself out in our world today? Frankly, in the days when Jesus walked those dusty roads in Galilee and around Jerusalem, the economic realities looked far more like our world today. The egalitarian, relaxed world of the hunter-gatherers had long since disappeared under the relentless maw of devouring greed.
I don't see Jesus trying to break that world down so much as calling attention to the injustices it birthed and still does birth. It appears that Jesus' big issue was the types of injustices created and supported by those with religious power.
If there is one place in the world that should indeed be just, it should be the church. That's our witness to the world. When the church gathers unto itself riches; when the church hoards power for a small group of rulers, almost always exclusively male; when the church participates in practices that support murders and torture, as Pat Robertson and his ilk are doing by saying money from Saudi Arabia matters more than the life of one journalist; then the church has discarded its moral compass.
The problem, if you haven't figured this out by now: the proper stance of the church is very much at odds with the kinds of economic decisions that make people and national economies prosperous.
This, above all, is why church and state must, absolutely must, disconnect. The stench of greed permeates every church or religious organization that ventures into the world of politics. Any witness for the Gospel sinks into the cesspool of backstabbing and power grabs. Every single time.
This is why Jesus said, "Render unto Caesar what is Caesar's and unto God what is God's." They are two separate things. We must not conflate them into one.
The only way to fight injustice is to practice radical justice: to live as a holy people, genuinely serving one another, denying any impulse to take power over one another, refusing to be tainted by the world of politics. That world will always, always, always, operate from profound corruption. Politics and the love of money have irrevocably married one another.
Again, to remind ourselves of what the Bible says, "The love of money is the root of all evil."
I am not doing a "Benedict Option" call here. I think good people of faith must run for public office and serve with integrity. I think we need to be in the public square.
I am saying that we do so without insisting that if people elect us, God will bless them. We must walk away from the idea that God especially anoints someone as President of the US. That kind of lie only further elevates utterly unacceptable and uncivil behavior to the norm.
We are called to serve, to take our places in the swamp, to fight the tides of corruption and greed because that is just what good people do. But anyone who does so must recognize the extreme dangers of such a role: the never-ending temptations to compromise the essential parts of the soul for the sake of more money and power. These temptations take down all but the most self-aware and self-disciplined.
Fear Drives Greed
The problem: the trap of the love of money has all large religious organizations firmly in its evil grip. Fear, fear of loss of power, prestige, and access to often massive ecclesiastical funds, has taken control.
I am reaching a point, primarily by observing the turmoil that currently threatens The United Methodist Church, the Roman Catholic Church, and the Eastern Orthodox Church, to say that the church must find radical new ways to exist.
Otherwise, continue as is but at least be honest enough to admit there is no intention of actually following Jesus.
The way of Jesus leads to the cross, to the laying down of one's life for the sake of one's enemies, to the release of the need to take vengeance on those who betray us. The way of Jesus carries no greed motivation, no need to exercise power over others, and insists on being last while everyone else jostles for first place.
As these big institutions continue to display their corruption and inability to live from peace and life-giving grace, I believe new movements will surface. They'll be small and poor. And they are the hope of the future.
---
Photo Credits:
Amazon Rainforest: By Neil Palmer/CIAT – Flickr, CC BY-SA 2.0,
Greedy man: Photo credit: CarbonNYC [in SF!] on VisualHunt / CC BY
---
We want to know what you think about the upcoming midterm elections. Vote in our poll below!