Poor women will become the designated baby-makers of our society. The well-to-do and the daughters of the well-to-do will be able to get their abortions if a pregnancy is inconvenient, embarrassing, a threat to the health of the mother, or the result of a sexual assault of some sort. 
---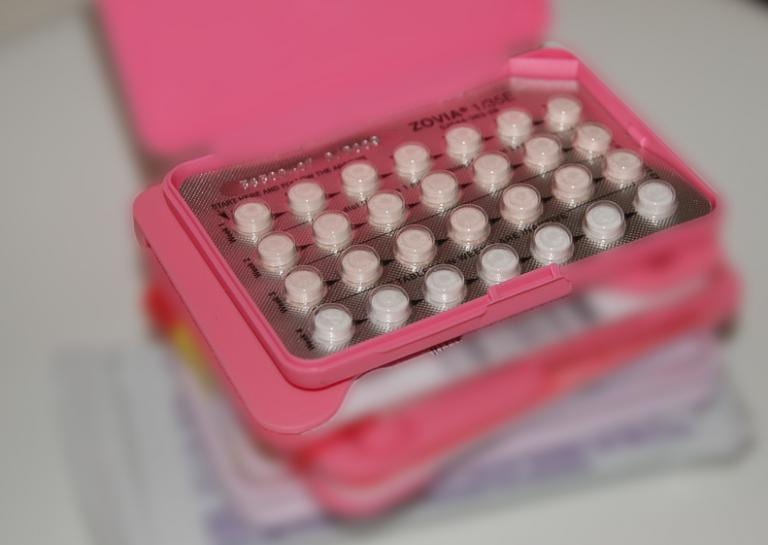 My formative years, the late 1960's and early 1970's, proved a heady time for women. Women in force began to claim their full humanity and equal standing to men.
We were finally able to get credit in our names. We found the power of the female voice less overshadowed by the male voice. With reliable birth control in the form of a magic little pill, which, unfortunately also had major side-effects, we were able to own our futures and our bodies in similar ways that men have been able to do.
We could and did plan for careers that brought financial independence, plus freeing us from choosing only between nursing, teaching and secretarial work until we married and some man would "take care of us."
This was also the time of the famous, or infamous depending on your point of view, Roe Vs. Wade decision that made abortion legal and accessible across the US.
However, one should never believe that this is when women started having abortions. There is enormous historical evidence of women arranging for abortions from earliest times, albeit often unsafe ones. There is also historical evidence of the routine practice of infanticide or abandonment when babies were born with the wrong sex, with severe health problems, or when the birth needed to be hidden forever.
In other words, as welcome as children generally are, there have always been unwelcome pregnancies and births.
We live in the real world, not the ideal world
In an ideal world, there is no such thing as a child conceived without loving intent. In the real world, here in the US, just under 50% of pregnancies are unintended. While most of those unintended pregnancies are happily carried to term, some are intentionally terminated by elective abortion.
Now, it seems more and more likely that access to safe and legal abortions in the US may soon end. It actually has for many as draconian state laws have made it more and more difficult, particularly for poor and rural women.
Here's what will happen. The well-to-do and the daughters of the well-to-do, all of whom are are primarily white, will be able to get their abortions if a pregnancy is inconvenient, embarrassing, a threat to the health of the mother, or the result of a sexual assault of some sort.
It is the poor, far more likely to be people of color, who will get hit the hardest. In other words, the poor, again primarily but not only people of color, are going to become the designated baby-makers of our society.
Time for a significant societal change
Now, if we want the US to have a viable and economically prosperous future, we carry a collective responsibility to ensure that all babies are born to healthy mothers and are given the very best possible care and upbringing. In other words, the regulated wombs of poor women hold the future of the United States. Plus, this is the more adequate and responsible meaning of "pro-life."
Now, at this time, the poor also tend to be the least healthy and the least likely to be able to make sure their children are well-educated.
I propose the following policies to ensure the health of such designated baby-makers and the fruit of their wombs:
Well-woman care and prenatal care are both universal and free, with a clinic within one-hour driving distance of every woman in the US.


---

When a woman conceives, a DNA test will be performed on the child in-utero. The father of the child will be clearly identified.


---

Said father, if not married to the baby-maker or shown unwilling to adequately provide, will be assessed 25% of his income for the first 18 years following the birth of each child for which he has parentage. If the time comes when such assessment reaches 100% of his income, he will undergo a forced and irreversible sterilization.


---

If a mother is impregnated against her will by a violent or incestuous act of some sort and forced to carry the child to term, she will have full rights over the future decisions made for that child. The sperm-spewer who caused the pregnancy will see the termination of all parental rights and will also be assessed 35% of his salary for 18 years plus carry total responsibility for four years of post-secondary education.


---

Fully enact all statutory rape laws already on the books. That means, for example, in Texas if a girl younger than 17, the age of consent, turns up pregnant, her impregnator is automatically guilty of statutory rape and will be prosecuted to the full extent of the law.


---

The US Government will provide, at no cost to the mother, all birth services, plus the equivalent of one year's full salary (in the range of the median income of US households) so she may stay home with her child. Alternatively, the US Government will provide top-notch, at no cost to the baby-maker, daycare facilities within 10 miles of her home.


---

All employers with female employees will arrange for a two-year leave of absence for all baby-makers, with an equivalent job made available upon her return to the workforce. Employers will also offer any adjustments necessary in workload to all pregnant employees. For this not to affect employment opportunity for women of baby-making age, the US Government shall cover all associated costs.


---

Local school districts will offer top-notch full-day preschool for all children starting at age three.


---

Every religious group that puts its weight behind ending legal and safe abortion in the US shall set aside 50% of its yearly operating budget in perpetuity to pay for health care for all women who were forced to carry unwanted pregnancies to term and were adversely affected by the forced pregnancy. Also, the family of any woman who dies by such a forced pregnancy be given the equivalent of 50 years salary from such funds. Only women will have fiduciary control of the money.


---

If a mother, i.e., baby-maker, is forced to carry to term an infant with significant health issues, church funds generated above will provide 100% of the cost of that child's care for the rest of his/her life, including but not limited to all in-home care necessary for the well-being of both the child and the rest of the designated baby-maker's family.


---
As we go into yet another societal shift and eliminate all abortions and abortionists, let's do this one right. It's time to be seriously and intentionally pro-life.
Just one little factoid here for those who believe God directs all conceptions and intends each to lead to a live birth: close to 50% of all pregnancies end in miscarriage, thus making God the greatest abortionist of all. Perhaps we should eliminate God from the argument against abortion.
---
Photo credit: nateOne on VisualHunt.com / CC BY, modified by Christy Thomas