Writing online is a tough way to make a living. It's even harder to pay the bills when I write on Catholic themes as they require a lot of effort compared to the number of views. Every major Catholic website relies on donations to stay afloat.
As a religious, my community relies in large part on donations from people like you. We also rely on your prayers, but the electric company doesn't usually respond well to payment in prayers. 😉 Looking through the various options, the one that looked best was Patreon. Patreon allows anyone to automate a monthly donation to me and I, in turn, offer you special gifts in return. (You can sponsor me and see details on this link.)
Trust me, I don't like asking for money. However, I know I should help support my community.
This also lets me start something I've thought about for a while: a weekly news summary email. This email will become the base perk for those who support me on Patreon.
Whatever I raise will be a direct donation to my local community and will help us cover basic needs as well as buy equipment I might need to keep up my online ministry.
My Community's Needs
My religious community has 15 adults living under our roof. We manage to do so relatively frugally. Our cost is about $18,000 per person.
I hope that online I can raise a part of the $18,000 my community spends on me. Right now, I receive a small stipend for some work I do for work I do for our provincial office (the equivalent of the diocesan chancery) while studying, but that will change in a few months as I get more dedicated to studying.
EDIT: as someone asked what "Territory" is and I realized I should have explained. The territory for the Legion is like the diocesan offices for a parish – it's the national offices. However, you will note a higher percent than is standard for most dioceses. For us, they provide a number of services that a diocesan office wouldn't provide except for by additional fees. Also, the scaling works differently in our community versus the diocese. (For example, they are helping with my Green card for no additional fees, do a lot of training for no additional fees, etc.)
Almost none of my online writing is for pay. I have only made a very small amount of money from writing or tweeting: in the past year, I've gotten $75 and a free board game for sponsored tweets, and I make a quarter of a cent per page view on Patheos (which even at 10s of thousands a month means I'm making well below minimum wage).
How Patreon Works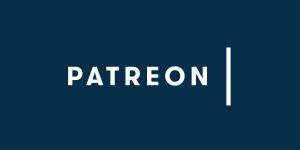 If you go to my Patreon page, I explain what I do and show some perks at different levels of sponsorship. I will send you a weekly newsletter summarizing the news every week for only $2. Beyond that, we have opportunities to be part of my special group, get merchandise or even get a monthly Mass for you.
I intend to provide some financial transparency to my donors on Patreon with annual reports akin to what is above for my community.
Weekly News Email

One of the things I tend to do is provide a good summary of Catholic news and important commentary through social media. However, I know not every post I make is super-important, and I know many followers only see some posts. I want to provide a very brief summary of what people need to know from the Catholic news each week. This will be a weekly Sunday email for all those who support me on Patreon. I already have a draft for tomorrow ready (things might be added): it is about 400 words and contains 11 links to the stories or commentary that I think mattered the past week in Catholic news and social media.
I'll post some of these newsletters online so you get a taste of them.
I'm not 100% sure how to do these things and am just trying to do what's best. If you have any questions, don't be afraid to ask via Twitter or Facebook. Please sponsor me on Patreon as well.