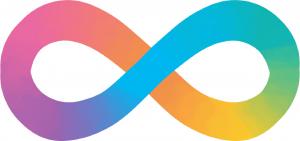 The Simple Catholic had emailed me some questions a while back. The blog editor got back in touch with me a few days ago saying he was going to post the interview. I'd replied so long ago I had not remembered replying. Nonetheless, I thought I'd share part of the blog interview here and give you the link for the rest of it.
What challenges do you face as a priest with autism?

My religious community tends to take on other ministries more often. I was the chaplain and on the formation team at a K-12 school for the 2013-2014 school year. I recognized I had not had a perfect year, but I figured everything was within the learning curve of being new to a certain type of ministry. However, the school administration thought otherwise. They asked that another priest from the community take over after a year of what was supposed to be a 3 or 6 year assignment.

The administration also suggested I might have Asperger's. I felt devastated but it hindsight this is a blessing as it lead to a diagnosis about 16 months later in January 2016. After that, I was transferred to working more behind the scenes on a few projects for my religious community – preparing a course, local administration, and the national communications – while studying grad theology part time and helping out with the sacraments at our retreat center and a few parishes. […]

What challenges did you face after your ASD diagnosis?

As far as challenges, I definitely have some. I realize that I am not great at reading people. This has a lot of side effects regarding how I approach a lot of things. Right now, I am earning my doctorate in hopes be of service to the Church as a writer or teacher.

I'm more insistent on a confessional screen as I have trouble reading faces which people often expect in face-to-face confession. Also a few times, I've struggled with hearing confessions with talking going on in the background like at parishes missions or big events. Usually this issue was resolved by moving somewhere the preacher was not so loud.
If you want the rest, go to The Simple Catholic blog.
Note: please support me via Patreon as I rely on donations like that.