Druid leader and eco-warrior King Arthur Pendragon has a new battle on his hands. He is firmly in opposition to the new English Heritage proposals for a car park charge and alcohol ban at this year's Summer Solstice celebration at Stonehenge.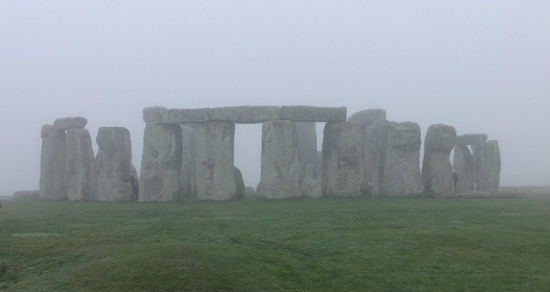 Years ago he fought for public open access at Stonehenge at the time of Summer Solstice. Back in the 1990s he got arrested every year for breaking the so-called "exclusion zone" in trying to make his way to the ancient stones. Eventually, after this had happened every Summer Solstice for a number of years, the authorities relented and Stonehenge was made freely open to the public at Solstice. It has been that way ever since and attracts many thousands of people who gather to watch the sun rise each year.
King Arthur has maintained that Stonehenge is a Druid and Pagan temple that the public should have access to so that they can celebrate at this very important time of the year in the pagan calendar. He argues that Stonehenge is a "cathedral" for pagans and that followers of other religions would be very upset and annoyed if they were denied access to their churches and temples on a day or night that was important in their religious beliefs. He makes a very good point, don't you think?
Pay to Pray
Now English Heritage, the organization that manages Stonehenge, is proposing that there should be a charge to use the car park, and a ban on alcohol being taken into the stone circle at Summer Solstice. King Arthur calls the former proposal a "pay to pray" policy and says that he is fighting the ban on alcohol as well.
These proposals, if introduced, are very likely to lead to conflict and confrontation and will be very hard to put into practice. Not only that but if people know they cannot bring alcohol into the ancient site they are likely to drink a lot before they arrive, and to take drugs instead.
Stonehenge manager for English Heritage Kate Davies claims that the alcohol ban would "help everyone to have a better experience of solstice".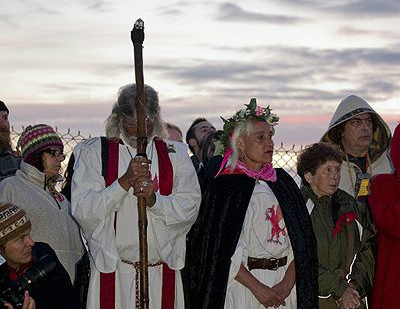 And Sandra Ross from English Heritage said: "We are proposing a ban on alcohol at Summer Solstice in order to reduce risk to those attending and to the monument itself. The ambulance services on site have to deal with a large number of people each year who have put themselves and others at risk having drunk excessive amounts of alcohol. The drunken, disrespectful and often dangerous behaviour of these people detracts from the rituals and special atmosphere that many have come to experience at Stonehenge at this important time."
But King Arthur is not in agreement with the justifications being made by English Heritage representatives, or "English Heretics, as he likes to call them. He thinks they are trying to "sanitize" the Summer Solstice event. "It's a celebration – not to be sanitized. It does not matter how they dress it up, we will not Pay to Pray," he said.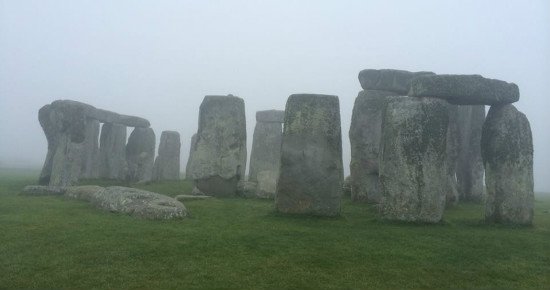 News update: Since writing this article news has just arrived that the proposals are now going ahead despite King Arthur's opposition. Ms Davies says: "In summary the two significant changes that will be implemented at Summer Solstice this year are: firstly, no alcohol in the monument field in order to reduce risk to those attending and to the monument itself; and secondly, a parking charge of £15 per car to maximize car parking facilities and encourage car sharing or the use of public transport. We do hope that this change will encourage more people to come by bus, to walk, cycle or arrange lifts and pickups from taxis and local accommodation providers."
"If people do choose to come by car, then it makes sense for them to car share and share the cost of parking. The banning of alcohol is to reduce risk to those attending and to the monument itself and we hope this will result in a change of behavior at Solstice celebrations. We are however, mindful of the practices of some druid and pagan groups who use ceremonial alcohol as part of their ritual practice and worship and we are keen to consult with representatives of these groups on if moderate symbolic use can be incorporated in to the new policy."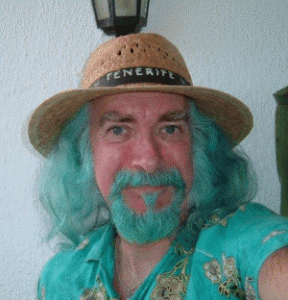 About the Author
Steve Andrews was born in Cardiff, Wales but is now based in Portugal, after living in Tenerife for nine years. He is known as the Bard of Ely, a name dubbed by Big Issue Cymru back in the late '90s, when he was a columnist for the publication, and it refers not only to where he had been living but also to his work as a singer-songwriter, performer and poet. As the Bard of Ely he has played at Glastonbury Festival and the Green Man Festival and has two of his songs on the Green Man Festival CD album on Double Snazzy.
Andrews has written for many magazines including Kindred Spirit, Prediction, Living Tenerife, Welsh Coastal Life, Mediterranean Gardening and Outdoor Living, Feed Your Brain and Permaculture, as well as having been a contributor to the Tenerife Weekly, Tenerife Sun and Tenerife News newspapers. He also writes for the Ancient Origins website. In the late '90s he worked as a TV presenter on the BBC Choice magazine series In Full View in which he was out and about in the countryside looking at the plants and animals. He has also appeared on many other TV programmes including Weird Wales on HTV Wales, Roll Over Beethoven on BBC2 and The Slate on BBC1.