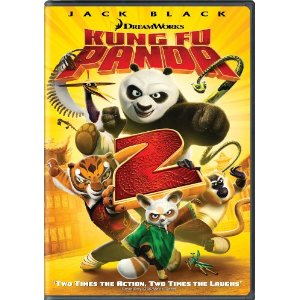 Bottom Line: This is an entertaining and delightful family film, but adoptive parents should be aware of its adoption themes.
The Gist: When a maniacal peacock threatens the peace of China, it is up to Po the Panda and his unlikely Kung-Fu friends to stop him. To do this, Po must come to terms with his adopted father (a loving duck) and his panda family of origin.
The Verdict: This movie has a lot of heart and fun. It's excellent, one of the best kids' flicks of the year. My only caution is that the story of Po temporarily rejecting his adoptive father and then searching for his birth parents may come as an emotional shock to adoptive kids and parents. It's all handled with love and respect (probably through the influence of voice actor Angelina Joile) but can be a sudden trip down thorny emotive paths for unprepared families.
Be Aware: Rated PG for some martial arts violence and action.