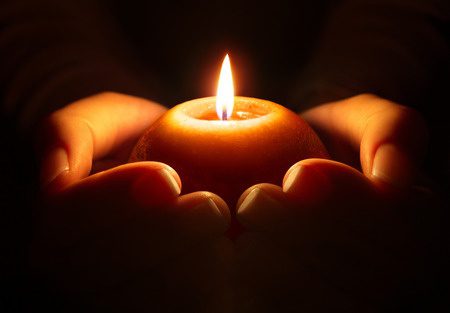 The inequality in our world is obvious in so many ways.
Economically – the divide between the rich and poor/near poor continues to grow at a rapid pace.
Racially – young black men between the ages of 15-19 are twenty-one times more likely to be shot and killed by police than their white male peers.
Ethnically – young mothers and their children from Central and South America are being rounded up and deported under new ICE rules.
Religiously – one year ago three Muslim students were murdered over a parking dispute.
There are many, many ways that people's lives are increasingly marked by inequality. Inequalities that harm, threaten, and even kill. The challenge for Christians is to figure out what these cultural realities mean for us as Christians and how we are called to respond.
This weekend I had the opportunity to work with a local Episcopal church in Burlington, NC on the question of how to live faithfully as Christians in the midst of an increasingly unequal world.
The sheer scale of the cultural divides and inequality we face often generates feelings of helplessness within many individuals and many communities. This feeling was voiced yesterday in a Sunday school class where we discussing inequality and ideas of how to respond.
The problems are so big, Lord, and I am so small. What could I possibly do to make a difference?
It is true, the problems are big. Enormous, even. Social problems often are. Social problems, by their very nature, often involve cultural attitudes, stereotypes, prejudices, and assumptions. Still, we are called to seek justice, to love kindness, and to walk humbly with our God.
There are two significant problems that comfortable Christians must overcome in order to really and truly step up and participate in the social change needed to address these problems of inequality.
First, we must dispel of this notion that the problem is too big and we are too small.
While a humble notion, rooted in modesty, this notion is not only counter-productive it is also quite simply false. As Margaret Mead famously said, "Never doubt that a small group of thoughtful, committed citizens can change the world; indeed, it's the only thing that ever has." Comfortable Christians have enormous amounts of social, political, and economic power that can be leveraged to make great change.
Second, comfortable Christians must be willing to step out of our comfort zone and risk being uncomfortable.
Many of the people on the comfortable side of the inequality equation have a difficult time seeing the reality of the world on the other side. Walking a mile in someone else's shoes can go a long way in imagining the world from their perspective. But, how can we even begin to imagine what life is like for people we don't even know?
The idea that I shared this weekend is the idea that comfortable Christians need to step out of our comfort zones and begin to take risks for what we believe. Overcoming inequality is impossible when we shape our society in ways that isolate people from each other.
Building relationships of mutuality with people who are different from us is the foundation for solidarity and a platform for working together with people on meaningful social change.
The new Sanctuary movement is one example of what happens when Christian community stand together and are willing to take risks.
In Austin, TX, St. Andrew's Presbyterian church is the most recent church to stand up and speak out for the well-being and safety of immigrants to this country who are being threatened with deportation. On February 9, St. Andrew's offered sanctuary to Hilda Ramirez and her 8-year old son.
Ramirez fled to the United States seeking to escape the rampant violence in Guatemala. A country that reported 101 murders a week in 2013. Upon entering the US, she and her son were placed in a detention center for eleven months before she was released wearing an ankle monitor. Her request for asylum was subsequently denied.
In early January, Immigration and Customs Enforcement (ICE) officials announced that they would begin deporting families, rather than focusing just on single adults. The ensuing raids of people's homes sent waves of fear through immigrant communities. The ankle monitors people wore eased the location, detention, and deportation of families.
Yesterday, while I talked with members of a congregation about what they might do in response to increased inequality – the members of St. Andrew's Presbyterian practiced protecting Hilda and her son by placing their bodies between her and ICE officials if a raid were to occur.
The Rev. Jim Rigby, who pastors St. Andrew's, said in the news conference where they announced their intentions to provide sanctuary to Hilda and her son, "Could we be silent as Hilda is sent back to almost certain death and still call ourselves followers of the Christ who loves her? . . . Our faith demands that we treat refugees as neighbors. Our faith demands that we open our doors even as others are shutting theirs. Our faith demands that we recognize Hilda as our sister and that we offer her sanctuary from those who would do her harm."
More churches need to talk together about what the Lord requires of us (Micah 6:8) and even more need to step up and engage in acts of solidarity like St. Andrew's Presbyterian.
What is your church doing to transform inequality and do justice in our world?