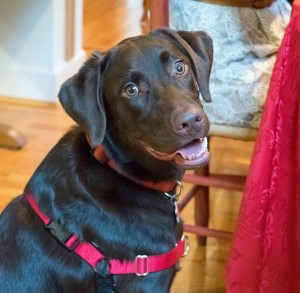 If you grew up with dogs (as I did), you know that something bizarre and sad often happens when a mother dog loses her puppies. With hormones and maternal instinct coursing through her, she will frequently adopt inanimate objects as "replacement-puppies."
Usually, she chooses something like a boot, hat, or stuffed toy. Mother cats do the same thing, typically with socks. Whatever the object, the animal will carry it around, lick it, attempt to suckle it, protect it, and otherwise pour all of her energy and nurturing instincts into it—often for much longer than she would an actual litter of puppies or kittens.
Something in her brain is soothed by the non-living replacement, but ironically, this replacement-puppy can prevent the mother from trying again to bear actual young. Her instincts are permanently misdirected, wasted on an object that will never be her real offspring.
Even sadder is when humans do the same thing. I'm not talking about mothers who have lost their babies. I'm talking about men and women, especially from the millennial generation, who have chosen to indefinitely postpone having children, yet still feel the unshakeable urge to parent.
This urge is natural. It's good. It was placed in us to let us know that our reproductive systems are in prime shape to marry, build a home, and raise children. As the father of three, I can also say what a joy it is to feel the tug of those parental instincts and fulfill them as God intended.
But for many in my generation who are also approaching 30, children (and the ideal prerequisite for children, marriage), are still out of the question because they're too expensive, too time-consuming, and might cramp their style. Those nurturing instincts don't go anywhere, though. A disturbing number of young adults are directing them toward substitutes—not boots or stuffed toys, but dogs and cats.