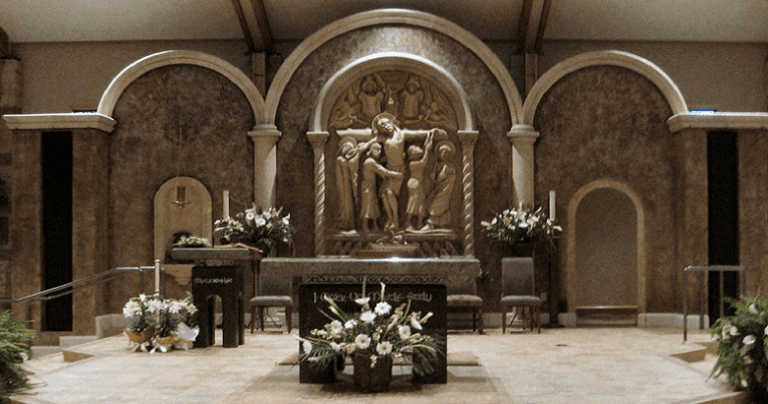 The Eucharist is the law, the command, letter,
love letter, Love itself and God the Lover himself.
2 Corinthians 3:4-11 and Matthew 5:17-19 for Wednesday of the Tenth Week in Ordinary Time.
Today's two readings could seem to fight each other.
In the first reading, the word of the Lord says the letter brings death, but the Spirit gives life.
And yet the Lord in his Gospel says not the smallest letter or the smallest part of a letter will pass from the law until all things have taken place.
But the two readings come together in that the letter, law and commandments betoken something endlessly greater than themselves.
For they are marks of God's free and willing stance, his covenant bond, of love that saves us.
And we have entered the covenant God offered us for our salvation.
Thus, it is a bond wherein God and we join for the work of our salvation.
Without help from God the Spirit, we could not abide faithfully in the work of salvation.
And then the law would measure our sin and failure to keep the law.
But if we yield to obey and work with the Spirit, then we can move with Christ and as Christ to fulfill the two commandments that are the root of all others in the word of the Lord: to love God with our whole being, and to love our neighbors as ourselves. [Mt. 22:37-40]
God in Christ fulfills all this for us in his Eucharistic Body and Blood, but also thereby commands us to fulfill it all.
Take,
eat,
my Body,
given up for you,
drink,
my Blood,
poured out for you,
for the forgiveness of sins.
DO THIS IN MEMORY OF ME.
The new and eternal covenant of his Eucharistic Body and Blood is the law, the command, the letter, the love letter, the love itself, the Lover himself.
Let us lift up our hearts in answer to the gift of God's covenant.
Take, Lord,
our bodies given up for you,
and take our blood poured out for you.
Forgive our sins.
Do this in memory of us,
since you have come into your Kingdom.
Turn. Love. Repeat.