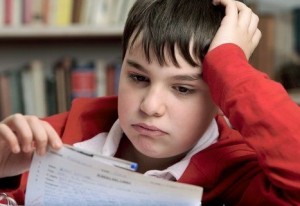 [UPDATE: I've just started a hopefully non-boring fight with a couple Dominicans reading Edward Feser's defense of Aristotle and Aquinas. You can keep track of all posts in that series here: The Last Superstition Index Post]
In the comment thread for my Hitchens post, Lukas complained that he found god is Not Great unreadable and linked to a critique from First Things.  David Bentley Hart has a number of complaints about Hitchens's book and a collection of essays titled 50 Voices of Disbelief: Why We Are Atheists, but the first seems to be that all the objections are pedestrian and unmoving.  (I'll interject that it can't be very surprising to find that an essay collection is shallow).
I have some sympathy for Hart's plaint.  I picked up Hitch-22 rather than god is Not Great after Hitchens's death because I've found most of the New Atheist canon boring.  It ends up tackling very boring, obviously-in-contradiction-to-the-visible-world religion.  Hart writes:
"A truly profound atheist is someone who has taken the trouble to understand, in its most sophisticated forms, the belief he or she rejects, and to understand the consequences of that rejection. Among the New Atheists, there is no one of whom this can be said, and the movement as a whole has yet to produce a single book or essay that is anything more than an insipidly doctrinaire and appallingly ignorant diatribe."
I won't deny that the New Atheists are going after the intellectually easy targets, but that's because the anti-intellectual evangelicals are much more politically threatening than the Aquinas-reading theologians.  We have to fight all of them on gay marriage, but it's the boring ones who tend to make trouble when it comes to evolution, global warming, and medicine (
HPV vaccinations don't increase promiscuity
, btw).
Since we atheists think we've only got this world, we focus more of our efforts on the people who we think are actively harming themselves or others.  Plus, a lot of the most active people in the movement (the scientists under threat) have backgrounds that are much better suited to rebut the anti-empiricism crowd.  (The crash course in evolutionary biology in The God Delusion is good, the rest is more meh).  The criticism of Hart and others is more a complaint about the New Atheists choice of targets than a claim that we're using the wrong tactics for the targets we've chosen.
Do the Catholics who complain expect that there is really an interesting critique of Young Earth creationism waiting to be written?  What would an ideal attack on the theology of Scientology look like?  These are mop-up jobs, and I'm not surprised they don't exactly make the imagination catch fire.  It's possible to dress these books up a bit, but making them witty tends to blur easily into making them condescending.  You have to get someone on your side before they'll enjoy the joke.
I'm an atheist who prefers having the other kind of fight, but I'll admit it feels a lot more low-stakes than the kind the other folks are having, even if it's intellectually sharper.