For your own good at that.
This isn't a hypothetical question.  There are plenty of examples where we think this kind of intervention is acceptable or even necessary.  In decreasing order of urgency: an abusive spouse, two people who bring out the worst in each other, a couple that's stayed together out of inertia, the person you're with at the beginning of a romantic comedy, etc.
But no matter how urgent the need for this conversation, most of us would recognize that this is a really tricky pitch to make to a friend.  You've only got a prayer of succeeding if your friend is really confident that you love them.  And you wouldn't think less of your friend if s/he reacted badly when you brought up the topic.  Giving up love, even if it's a sickened, unhealthy love, is a wrench.  Now hold on to that hypothetical for a second.
Patheos plays host to a wide range of religious traditions, and all the posts on Chick-fil-a prompted some cross-blog discussion about censorship by sentiment.  (Before we go on, could everyone reread that essay on privilege, s'il vous plait?)  A lot of the conservative bloggers got their hackles up once a queer Christian blogger talks about anti-gay marriage rhetoric as an assault.  Isn't she pushing about half the country out of a discussion of marriage policy?
I don't think it's unreasonable of Kimberly to feel under threat.  There are a lot of out, queer people in relationships, raising children, or hoping very much to wind up in one or both of those categories.   Pro-traditional marriage movements are a threat to their relationships with the people they love most.
A lot of legal strictures have accreted around marriage because it makes the parents and the children safer.  When there are problems, it gives everyone a system with set rules to work within, so you don't have the added stress of inventing a rulebook as you're adjudicating your dispute.  (And here's a tragic example of what happens when you don't have a third party to keep everyone playing nice).
Conservative writers and friends are sometimes trying to have the "I think you should leave your wife and break up your family" conversation without acknowledging what an unusual thing that is to ask of anyone.  And, anyone who doesn't acknowledge something is being sacrificed, even if they think the sacrifice is outweighed by the gain of something else, is going to get laughed out of the conversation.
In debate, we're usually confident the other team is wrong, and then it's hard to acknowledge how high the stakes feel to the other side.  We
know
 that our high stakes are real and the consequences the other side fears are an illusion, so there's really no trade-off at all.  That's not what it feels like from inside. The other side thinks exactly what we do, except with the pronouns switched.  So, if you want to have this argument and think it's urgently needed for your friend's good, then I think you have to practice thinking about it with the roles reversed.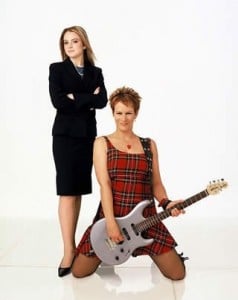 Imagine your friend came to you to ask you to dissolve your family.  Think about what kind of evidence they'd need to show you to convince you that your specific marriage was hurting you and your partner, or the kind of philosophical argument they'd need to make to get you to agree that marriages that looked like yours were bad for the people in them, even if the problems weren't visible in yours yet.
No fair saying, "But my marriage isn't hurting our family!" because that's going to be the first line out of your friend's mouth, too. You both firmly believe that your love strengthens you and helps you express a true and respectful regard for another person.  If you want to be able to convince your friend that she's wrong, you need to think hard about what grounds your ostensibly right belief and what could unsettle it.
And keep in mind what an upsetting conversation this would be and what an effort it would be to not feel betrayed, even if you knew intellectually that your friend was trying to help.  Think about the tone they'd need to use to keep you from slapping them right across the face for the suggestion.
Sure, at least one of you is wrong, but, as long as there's disagreement over which one, you need to engage as you would want to be engaged if your were wrong about something so close to your heart and your life.  My usual rule applies: give everything your opponent says the most charitable possible reading, and construct your own arguments so that they come across as well as possible under the least charitable reading.
And I'm really curious if any commenters can think of arguments or approaches that would cause them to seriously doubt the goodness of a successful-feeling relationship.  Try to think of tactics that work better if there's actually a problem, not just generally disruptive techniques; I don't need any amateur Iagos here.