I'm still giving you Monday morning costuming updates, so I feel accountable to keep making progress.  This week I sewed together the muslin mockup for the corset.  Because fit is really important for this kind of bodice, you make a scratch copy of your pattern in muslin, so you don't waste your good fabric on a first draft.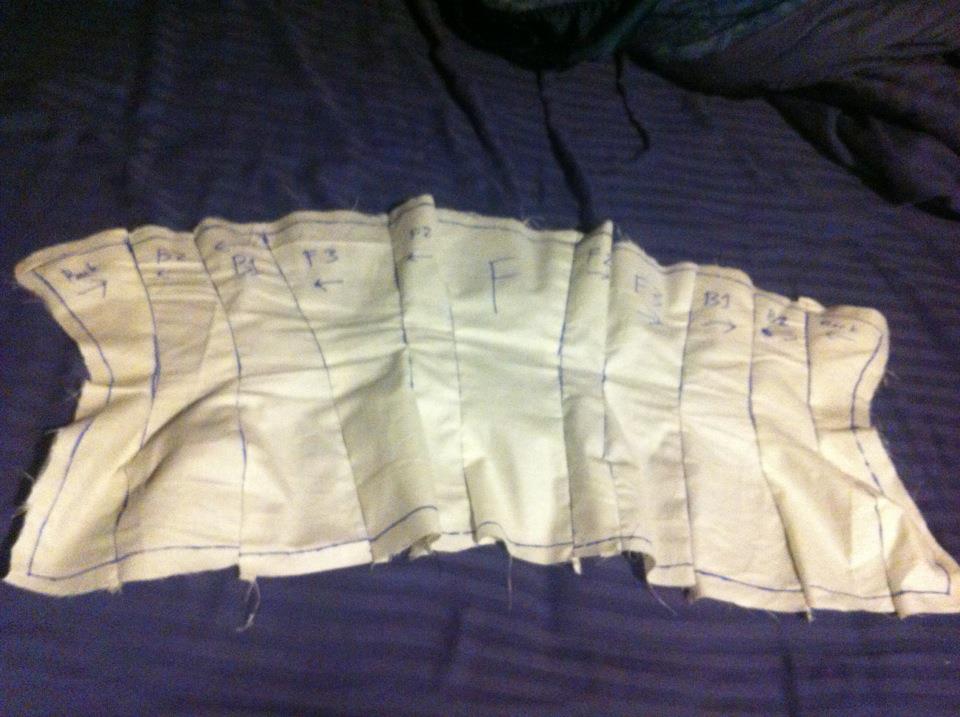 Good seamstresses make later drafts in fabric that more closely resembles what you're actually using, and insert boning and grommets, so it wears like the final garment.  I cheated and just had by two roommates hold it closed while I stood in front of a mirror.  It's not a perfect substitute, but it's faster, and, as the costume shop manager used to say: it only has to read from the stage.
Anyway, it's just as well, because there was a big problem that I didn't need stays to spot.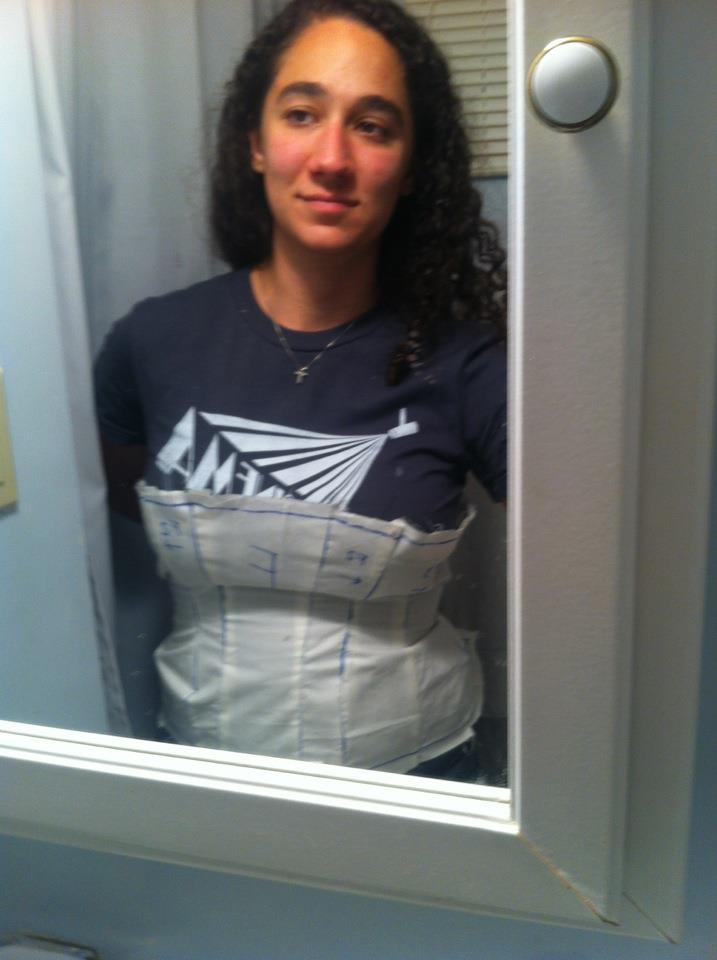 The corset is too short!  It's actually pretty well fitted, wherever it exists (me holding it one-handed is a bad proxy for fit), but it's too short on top.  The pattern I was using didn't give a lot of guidance on how to figure out how tall to make the corset, so I didn't add enough above the bust line.  Alas!
So, next week, look for a new muslin that I can actually try on without a t-shirt underneath.  I'm travelling for the weekend, so that will be all the sewing for the week.  But the next week, I'll hopefully be cutting my actual costume fabric!