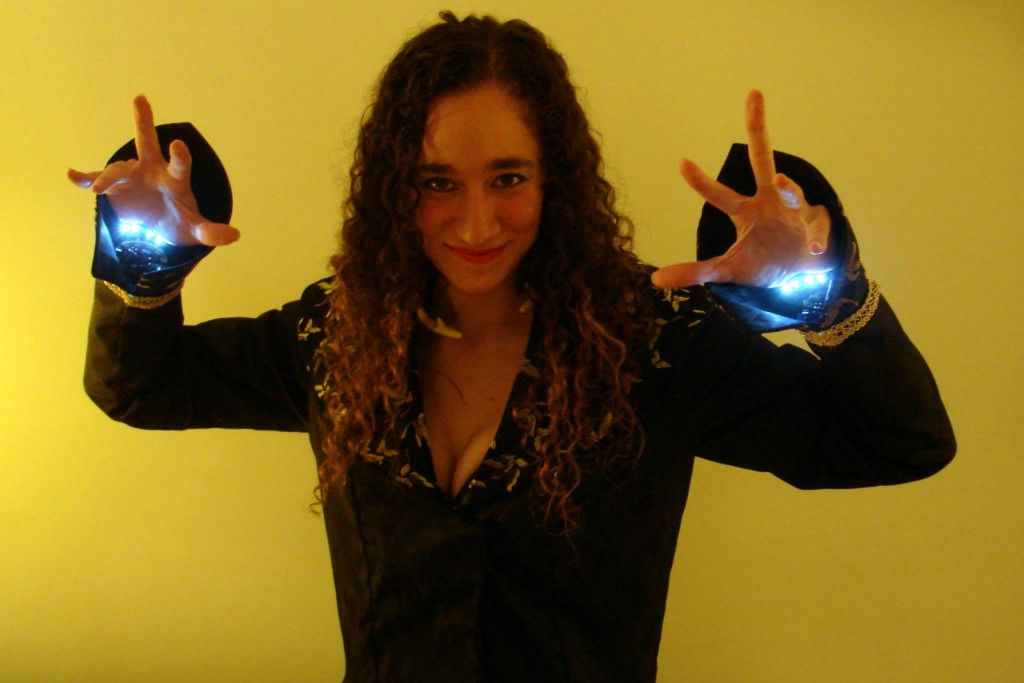 Just as an FYI, if any of y'all are local to DC, I'll be one of the five minute lightning talks at tonight's Hack and Tell meetup, to present on my Accelerometer Controlled Light Gauntlets.
I had a lot of fun dressing up as Alina Starkov, the Sun Summoner, from Leigh Bardugo's Grisha Trilogy (Shadow and Bone, Siege and Storm, Ruin and Rising).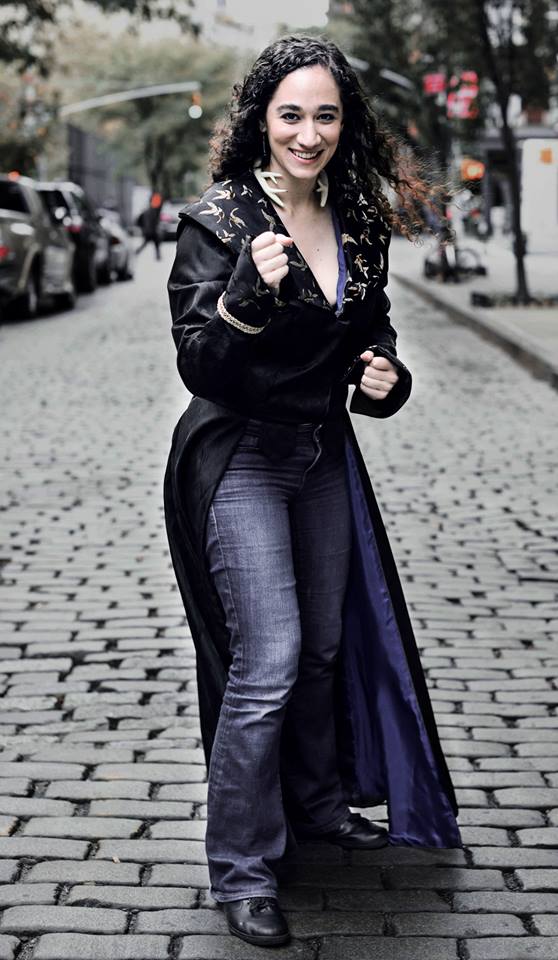 The pattern for the jacket is McCall's M6818 (with the torso substantially lengthened so that it would reach my waist).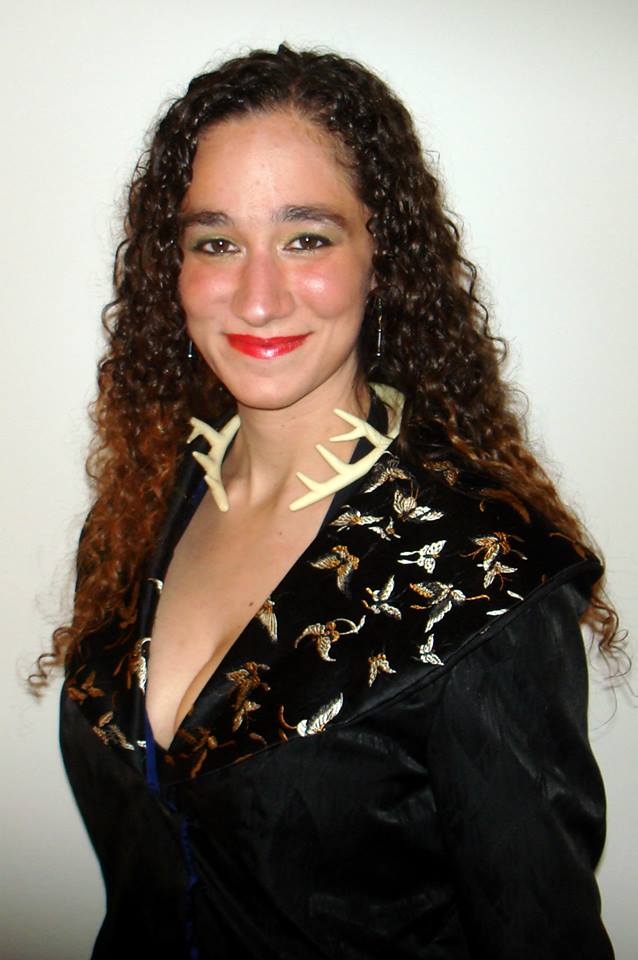 The antler collar is glow in the dark sculpey.  I was worried I would wind up breaking it, so I made two!  I did break one partway through our Halloween party and then just popped upstairs to switch.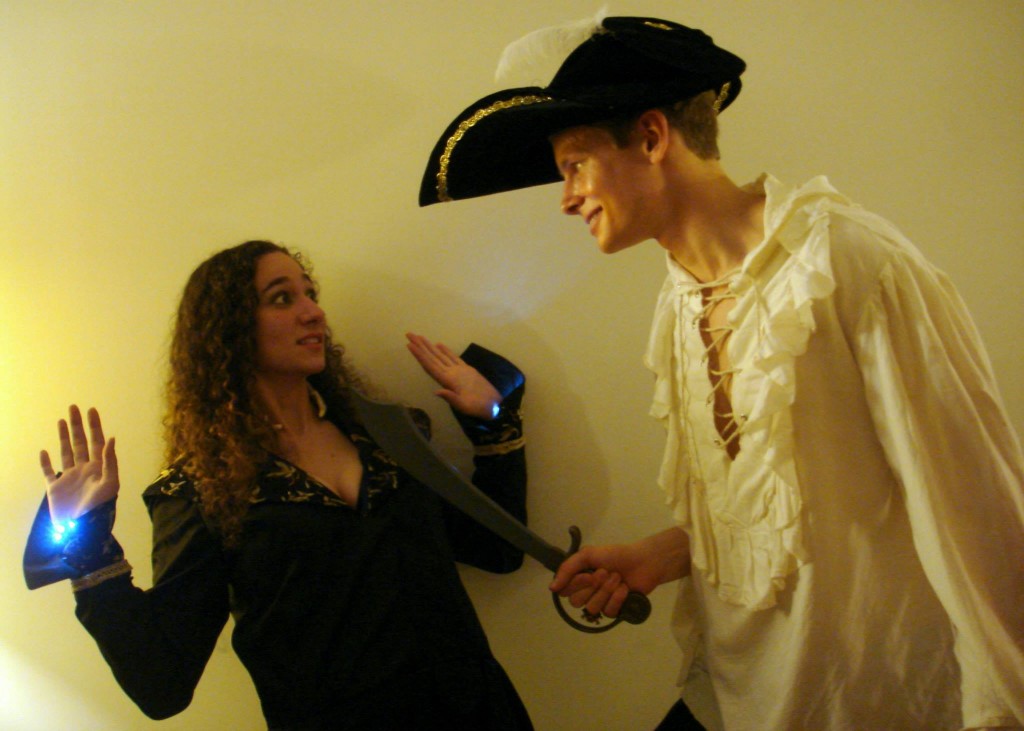 The trilogy does feature an excellent pirate captain (my favorite person in the series).  Admittedly my friend here wasn't dressed as Sturmhond, but it was still pretty delightful to clash with him.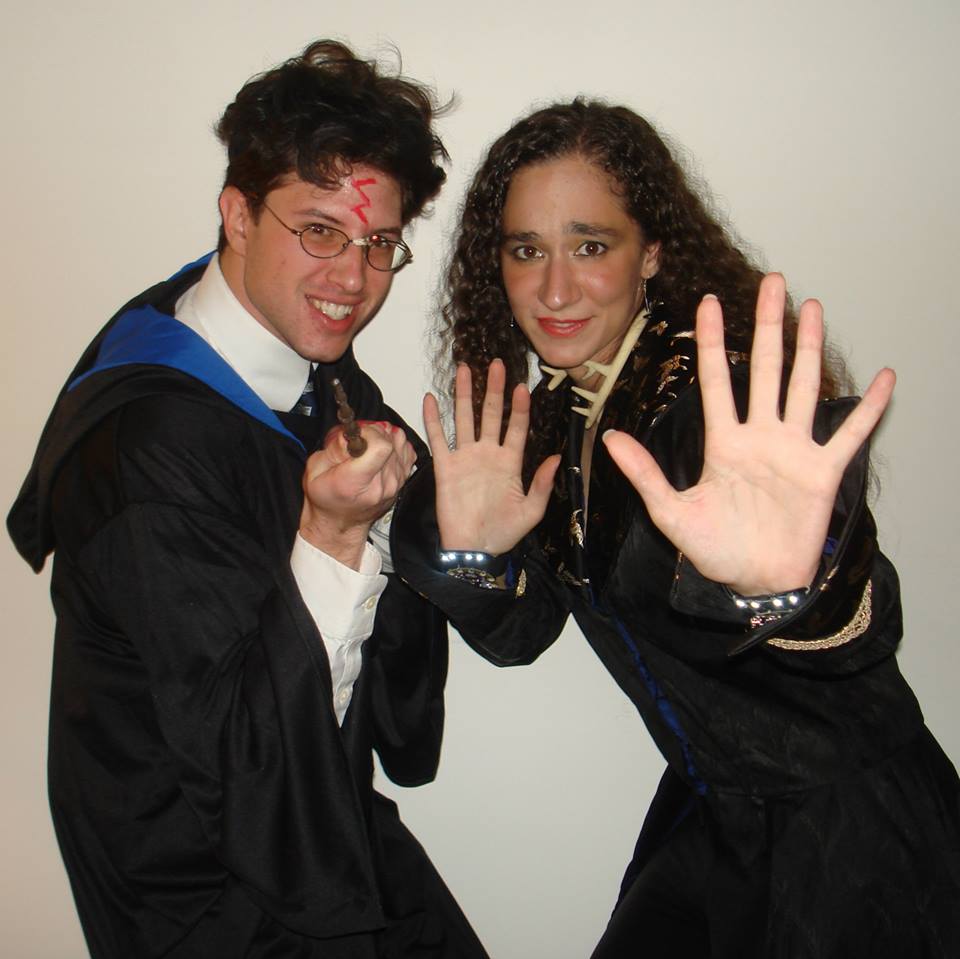 And, in crossover adventures, I wound teaming up with a Harry James Potter Evans-Verres from Harry Potter and the Methods of Rationality.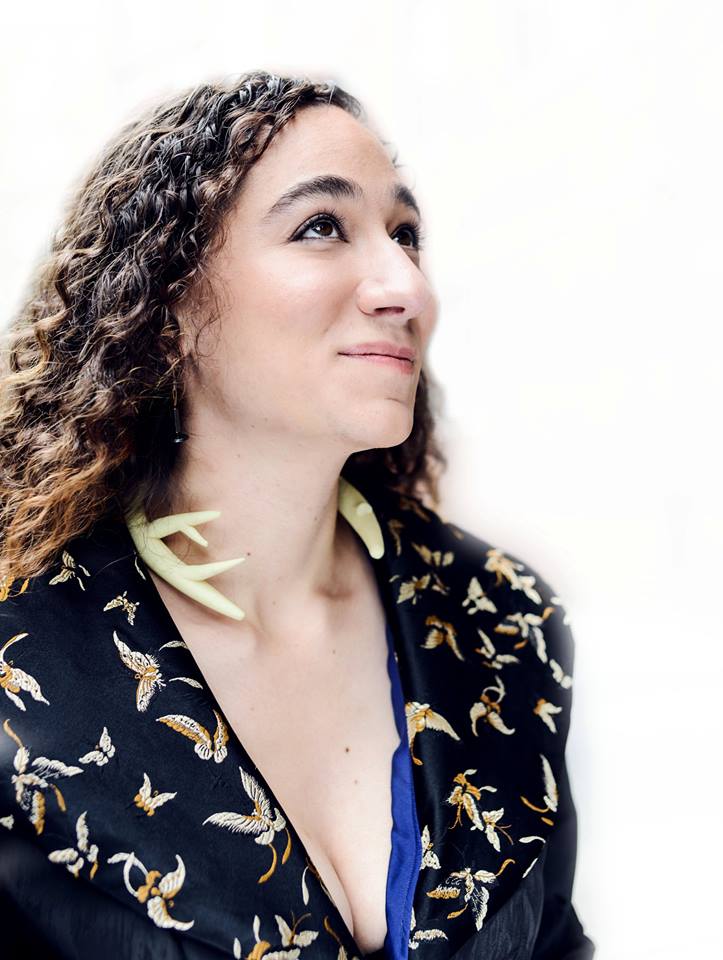 So, all in all, I've had a very lovely time.
P.S. Wondering why I have a couple really nice pictures of my costume this year?  Due to the highly mysterious bit of good news that I will reveal on Wednesday, I needed to get a nicer headshot taken, and Sydney Angel (1) lets you change outfits as many times as needed during a shoot and (2) was very game when I switched from normal-people nice shirts to my costume.