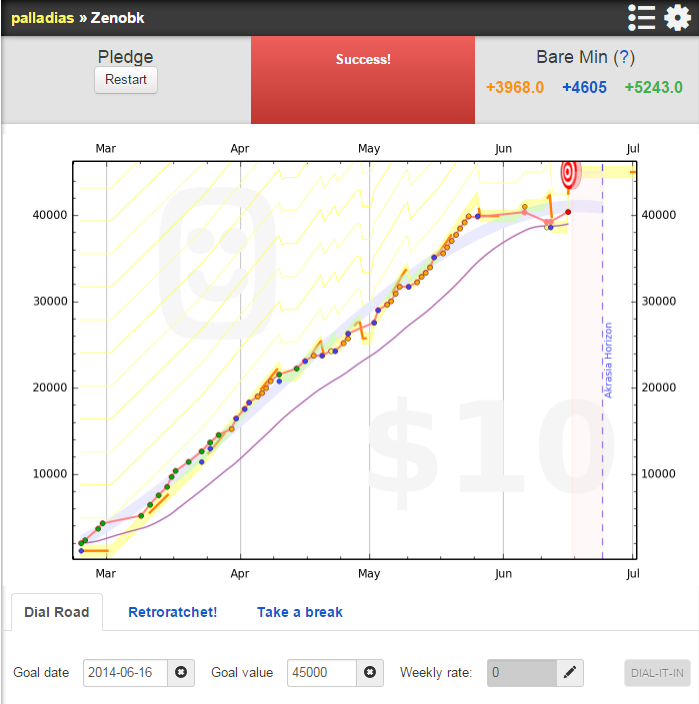 It took a lot of time in coffeeshops to get that line filled out.
And it will be my pleasure to show you what all those points added up to tomorrow morning.
P.S. for those who don't know, Beeminder is a service that makes it easier to do in the short term what you want to do in the long term.  You take out a contract on yourself, promising to pay a bounty to Beeminder if you don't stick to the rate of exercising, writing, going to sleep on time that you promised.
Personally, I find the desire to preserve the aesthetics of the graph just as motivating as the threat of using money.