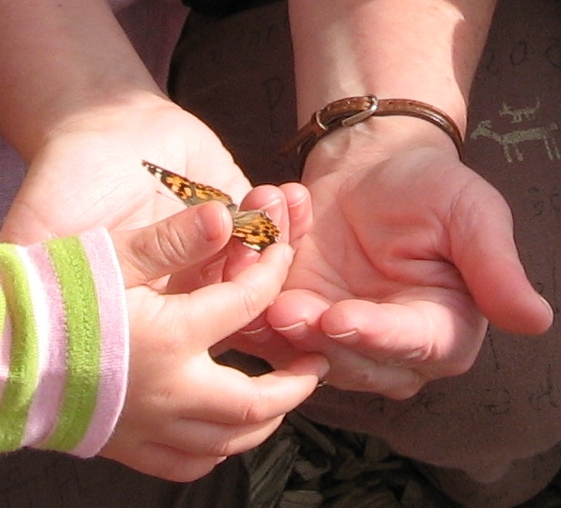 I tend to rag on postmodernism leading to relativism, so, to see a much more charitable description, you should pop over to Christian H's blog to read his apologia.
[O]ne of the recurrent complaints my peers and I had about some of our English Masters classes was that, at the end of it all, we were afraid of making any positive statements. All we were doing was problematizing. But when all positive statements seem to do damage (to women, to Asian Canadian populations, to First Nations populations, etc.), the stakes are rather high; if I make positive statements about Hamlet, not much can go wrong (accept my transcript average, perhaps), but positive statements about minority populations can have catastrophic repercussions.

But I worry that we do too much accepting, or at least that we accept in the wrong way. I sometimes joke that I'm not a postmodernist but I am a tentativist, and here's what I mean by that: a proper postmodernist will act as if a thing is true without intellectually confirming its truth, and I'm quite similar in that I will tentatively accept things as true without committing outright to them. I will take them as true for now. I suspect that Tushnet has something different in mind when she describes taking a leap of faith, but I could be wrong; I sometimes use the phrase "leap of faith" to describe the tentativist style of believing. After all, one of the things that really can differentiate all-or-most postmodernists from all-or-most modernists is that they believe differently. Postmodernists do practice a kind of belief, but it is a kind of meta-belief; modernists lack the sort of self-consciousness that postmodernists cultivate (which in po-mo terms is called "irony," but as with all technical terms it may not always mean what you think it means). Or, at least, that's the story postmodernists tell.

…Anyway, I don't think modernism (as described by postmodernism) and postmodernism (especially not as described by modernism) are the only options on the table. Tentativism isn't belief-as-commitment or belief-as-play, but instead belief-as-working-hypothesis. I will believe such-and-such for now, and I'll tolerate some contradiction (after all, I don't think we can make many claims that lack différance), but at a certain point I will abandon a belief if it just isn't working. I think it was Wallace Stevens who said we need to ride metaphors until they break down; I will ride a belief until it breaks down. I generally see belief-content as metaphor anyway, so it's not even an analogy.
As you can probably tell, Christian is responding to Eve Tushnet (specifically, an essay she wrote for AmCon:
"Beyond Critical Thinking"
) and
Eve wrote him a reply
:
I got nothin' re postmodernism, modernism etc, but I did want to comment on this bit: "Keeping that in mind, maybe the only thing that differentiates my belief-as-working-hypothesis from Tushnet's belief-as-commitment is the attitude we have in picking up the beliefs; I hold mine lightly because I have it in mind that I might have to let go, and she holds hers tightly because she has it in mind that she might hold on for a long time. This doesn't mean that I will let go before she does."

I would frame this as: "Commitment" in the sense I'm using it is one of the actions of love. I'm not sure it makes sense to say I hold my beliefs "tightly," but I do think if you hear a certain appassionata strain in my voice, it's because I'm talking about when we should love; and once we let ourselves love then of course we should hang on, yes? Not always forever–we can be wrong, and damagingly wrong–but of course you hold the one you love tightly. And of course you picture a future together…
I'm in transit, but I'll try to jump in (I do like Christian's framing of beliefs as working hypotheses) sometime this weekend or early next week.