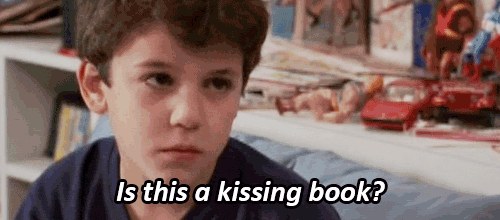 In Mark Oppenheimer's most recent column in the New York Times, he speaks to a number of Mormon authors to try to figure out why so many of them write genre (F/SF) or young adult fiction. One of the first hypotheses is that members of the Church of Jesus Christ of Latter Day Saints prefer to eschew the darker themes of literary fiction:
"When I was an English major, then getting a master's, most of the literary fiction I read was tragedy," said Ms. Hale, whose "Princess Academy" was a Newbery Honor book. The books she was assigned treated "decline and the ultimate destruction of the human spirit" as necessary ingredients for an honest portrayal of life.

But what if Mormons do not think that way?

"I think Mormons tend to have hope and believe in goodness and triumph, and those portrayals can ring false in a literary world," Ms. Hale said.
The people who assume that LDS writers might gravitate to science fiction and fantasy because it suits the sunshine-and-rainbows, Book of Mormon-musical kind of chipperness would do well to actually reread Ender's Game. Card uses fiction and children to explore the sacrifices of war that don't feel noble and the pain of twisting empathy out of its natural function to use it as a weapon.
Cue the next hypothesis from Oppenheimer, which parallels observations in the NYT feature on LDS animators from several months ago.
But there is a specifically Mormon logic to the trend, too. Realist literature for adults often includes aspects of adult life like sex and drinking, and the convention is to describe them without judgment, without moralizing. By writing for children and young adults — or in genres popular with young people — one can avoid such topics. Mormon authors can thus have their morals and their book sales, too.
When I hang out in bookstores, I've been surprised how often the books I remember reading and loving as a young adult (Edward Eager, The Melendy Family, So You Want to Be a Wizard, A Series of Unfortunate Events, anything by Tamora Pierce, etc) have been moved over to the children's section to make more room for paranormal romance on the YA shelves.
It's hard not to get the impression that sex and romance is the qualifier for moving up the shelves. After all, plenty of the 'children's' books I love deal with mature themes:
A Series of Unfortunate Events
forces its child protagonists to decide how far they can indulge their own ingenuity before it spills over into ruthlessness, the
Young Wizards
series involves a major character death, etc. There just happens to be little to no kissing.
And, to be honest, that often results in better plots, as far as I can tell. When the story is driven by romance, a lot of plot seems to be shaped by misunderstandings that feel practically willful. Because there aren't meaningful stakes outside the romance, the characters have to keep inventing their own obstacles, til you just want to shake them. (I'm looking at you, City of Bones, despite your lovely worldbuilding).
I'm not such a priss as to wrinkle my nose a la the boy hearing The Princess Bride when I find out that the novel I've picked up "is a kissing book," but I'm much more suspicious of books whose characters have no more important problems than parsing the nuances of the casual comments and gestures of the beloved. Without other ways to develop the character, how on earth can I be expected to discern whether the protagonist should end up with the love interest at all? I don't know either of them well enough to know if they'd develop virtue in the other.
I'd love to hear from commenters about which 'Children's' books you keep returning to in adulthood.