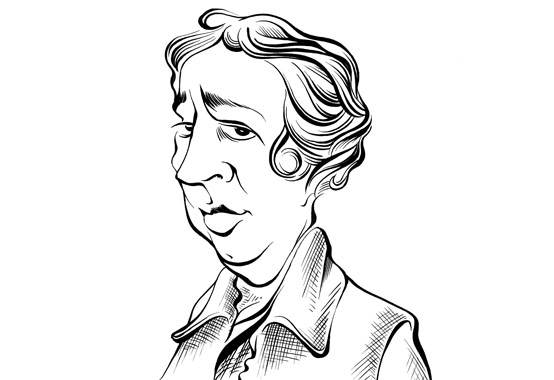 This week, all my posts for The American Conservative had a slightly tech-y bent, starting with coverage of a software patents case, then CIA snooping, and wrapping up with a review of Michael Lewis's Flash Boys: A Wall Street Revolt.  (Of course, the best recommendation for Lewis as a writer is how invested he got me in a book about baseball.  I still get excited when I spot a mention of Nick Swisher in the sports section.)
First, a brief patent primer. Adding one number to another is blatantly unpatentable, but a specific calculator that carries out addition (and a good deal more) is eligible for a patent. The question at the heart of Alice v CLS is whether a company could patent the idea of writing a calculator program, provided no one else had staked a prior claim. Under this system, whether or not Alice Corp built a calculator or even wrote the code might be irrelevant. As long as they were the first to think of using software to carry out this everyday operation, they would retain an intellectual property claim.

Alice Corp didn't patent something quite as old as addition, but what they did patent—escrow, the practice of reducing the risk of a transaction by having a third party hold the goods to be exchanged until both sides have paid up—considerably predates Alice Corp's 1993 patent filing. Alice Corp didn't try to patent the idea of escrow, but the idea of managing it through a computer. A general description of the idea was all that was needed to file the patent; Alice Corp wrote no code and built no prototype.
An interrogator isn't just focused on extracting information, but on controlling it. When a closer sits down with a prisoner, she wants her prey to be entirely dependent on her for information about possible sentences, news of the outside world, or even the time of day, so she can manipulate or bargain with the truth as serves her needs.

As revelations from the Washington Post show, this is precisely the relationship that the CIA has been cultivating with Congress throughout the War on Terror. The recent allegations that the CIA hacked into the computers of Congressional staff and tried to erase damaging documents is only the latest salvo in the agency's war of obfuscation. The CIA has overstepped its authority and then lied to Congress, to prevent the people's representatives from reining the operatives in.
Imagine if, every time you tried to place an order on the stock market, someone snooped on your transaction, and bought up the share before you could. Then, when you noticed that the stock was sold out at its original price, that sneaky trader turned up, all smiles, to sell you the shares he happened to have on hand, at a price just pennies above what you would have originally paid.

In his new book, Flash Boys, Michael Lewis builds a case that high frequency traders have been pulling a slightly more complicated version of this trick with no consequences. He's hawking a solution, too, IEX, a new stock exchange designed by his protagonists and opened in late October of 2013. Lewis's book introduces the lay reader to a complex topic with all his usual flair and clarity, but the book leaves the reader in suspense; the publication date means the fate of IEX and HFTs aren't resolved by the end of the book.