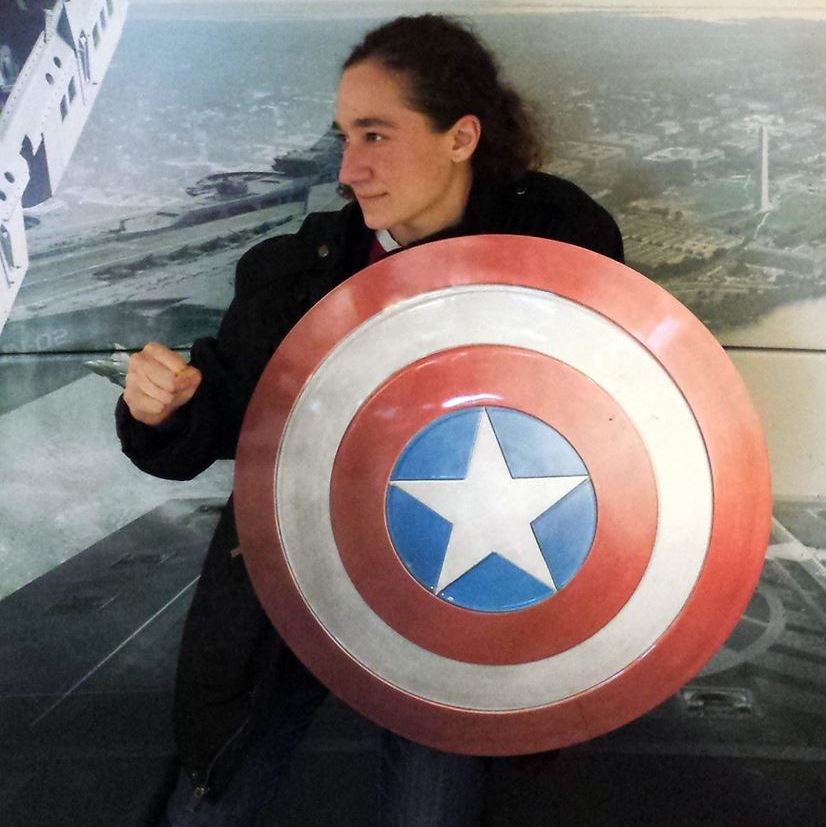 Time for another roundup of this week's writing for The American Conservative. First up, my review of Captain America: The Winter Soldier, and Steve Rogers's approach to loving your enemies.
Usually, when Americans are characterized as thinking in black and white, it's because we've divided the world or just our nation into "us" and "them" and are out to get rid of them as in President Bush's statement, "Either you are with us, or you are with the terrorists." But when Captain America divides the world into light and dark, he has more in common with John Winthrop, who referenced Matthew 5:14 to tell his fellow colonists that the eyes of the world are upon them, and they must shine out, as a city on a hill.

The forceful optimism that Captain America exemplifies is most moving when the stakes of the movie get lower. When Captain America faces his childhood friend Bucky Barnes, who has been transformed into the robotic Winter Soldier, he offer Barnes his weakness, not his strength. Rogers drops his shield and stops putting up a fight. He's asking his friend to show mercy, instead of removing the choice, and it's easy to for the audience to hear echoes of a Martin Luther King Jr. sermon, "I love you. I would rather die than hate you."
Today, I put up a primer on the Heartbleed bug and a little on what kind of response makes sense, both in terms of action and of attitudes.
There's no easy undo button for this kind of insecurity. There's no guarantee to cover your losses, like the fraud protection for Target customers. There's no one to punish and no way to retroactively protect yourself.

Heartbleed is a reminder of the fragility of the complex systems that surround us and our own powerlessness to make ourselves safe from every kind of harm. It's worth auditing our old failsafes, but the Heartbleed bug, like the iOS vulnerability revealed and fixed earlier this year may just be the collateral price we pay for the convenience of software.
And this week started off with more discussion of Brendan Eich, though I managed to mix in Malcolm Gladwell and Sun Tzu as well.
Eich had already promised to maintain Mozilla's anti-discrimination policies, in letter and in spirit, but, for the Rarebit developers and other critics, repentance was required. The Rarebit developers stressed that Eich was free to keep his personal beliefs but that he should apologize for supporting this law. But apologies aren't a realistic end condition for most political fights.

When the Supreme Court finally rules on the Hobby Lobby case, there's no reason the victors have any obligation to apologize to the losers. The owners of the company don't owe their employees an apology for trying to strike contraception from the company insurance plans, and the employees don't need to beat their breasts and ask forgiveness for desiring it. Not all policy disputes have to be settled with personal reconciliation, and, if they are, that repentance won't come in a pro forma memo.