In 2014, I'm reading and blogging through Pope Francis/Cardinal Bergoglio's Open Mind, Faithful Heart: Reflections on Following Jesus. Every Monday, I'll be writing about the next meditation in the book, so you're welcome to peruse them all and/or read along.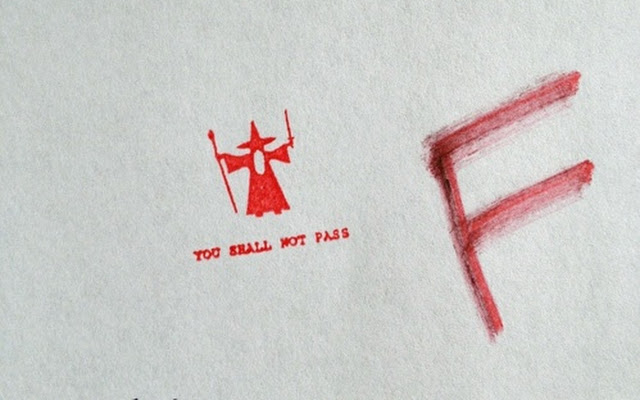 There are two paragraphs in particular from this week's chapter that give a pretty good impression of what Pope Francis is talking about when he titled this section "The Failure of Jesus"
Our human tendency is to disguise all evidence of the reality that most frustrates us: death. We need only look at the cemeteries, the gravestones. the monuments to understand the ways in which we seek to embellish our mortality and banish from our minds this ultimate failure of our humanity. Sometimes we even resort to "canonizing" our dead. After Saint Peter's Square, the place where most people are canonized is at wakes: usually the dead person is described as a "saint." Of course, he was a saint because now he can't bother us! These are just ways of camouflaging the failure that is death. We use subterfuge to situate our hope outside the sphere of failure, and so we fail to place our hope in God.
This means that Christians today must incorporate into their daily lives the conviction that Jesus Christ is fully alive and walking in our midst. Otherwise, their Christianity will be a pseud0-failure. If they try to evade the scandalous failure of the cross, which appears to be the total negation of human hope, then they have not truly "hoped against hope." If their hope fails, they will seek out a more acceptable kind of failure, failure that can coexist elegantly with universal, all-purpose values. Such is the failure of religion without devotion.
If I want to find an example of the aesthetic of pseudo-failure, I'd go with "Now You Know" from Merrily We Roll Along, where the protagonist's friends comfort him after his divorce with a chorus of "Best thing that ever could have happened." Here, every failure must contain the seeds of some useful lesson or subtle improvement, no need for psalms of desolation and a plea for external help. Frank and his friends are a long way from Gesthemane Off-stage, there's a little of this attitude in the spirit of Silicon Valley that both engendered FailCon and found it ultimately superfluous. As the NYT reported:
Five years ago, Cassandra Phillipps founded FailCon, a one-day conference in San Francisco celebrating failure. Discouraged by a growing chorus of start-up founders promoting their triumphs throughout Silicon Valley, and nervous about her own prospects as an entrepreneur, she craved the stories of people who had flopped. The conference was a success. And every October for the next four years, up to 500 tech start-up newbies have gathered with industry veterans who dish on their "biggest fail" and lead round-table discussions with titles like "How to Conduct Yourself When It All Goes Off the Rails." But this year, the FailCon event in San Francisco was canceled, and Ms. Phillipps says part of the reason is that failure chatter is now so pervasive in Silicon Valley that a conference almost seems superfluous. "It's in the lexicon that you're going to fail," she says. … Now failure is emerging as a badge of honor among some Silicon Valley start-ups, as entrepreneurs publicly trumpet how they have faced adversity head-on.
There is some useful work being done by projects like FailCon. We're reluctant to acknowledge and learn from our failures, so it tends to take a special effort to push past ugh fields and seek out disconfirmatory evidence. But the danger in taking this rose-colored attitude too far is that it leaves us without a story when we find a failure/injury/desolation that we don't learn from and doesn't make us stronger. If weakness is usually just a matter of not looking hard enough for the angle, then we won't understand how to treat other people (or ourselves) when we are genuinely helpless.