This guest post was written by Josh Way.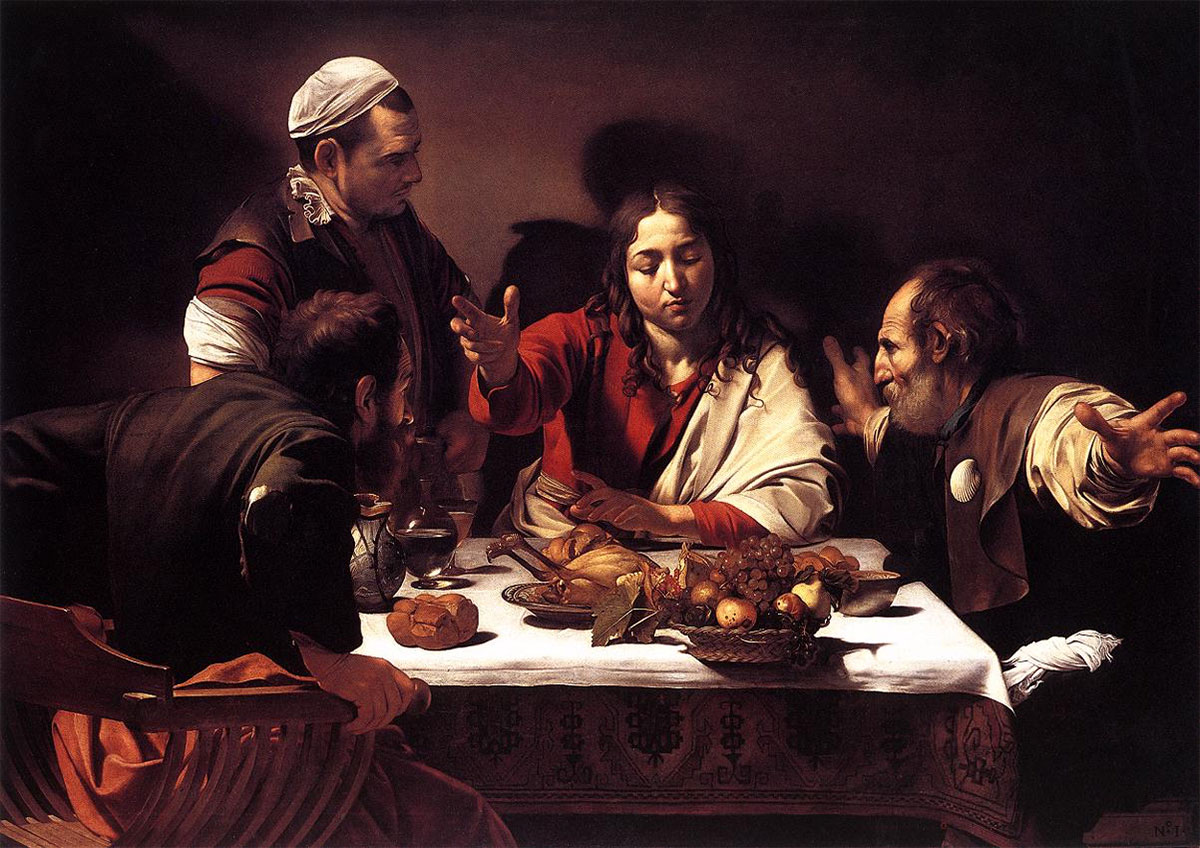 The resurrection of Jesus is too often either co-opted for conservative Christian triumphalism or reduced to a magic trick that proves Jesus's divinity. The actual accounts of the resurrection in the synoptic gospels are odd and beautiful and full of unexpected details. Here are three deeply significant aspects of these strange tales that might have been obscured by traditional readings of the Bible.
1. Jesus returns in peace, unexpectedly.
Clearly no one in the gospel stories expected Jesus to be resurrected. Even when Jesus made cryptic predictions about his death and vindication, his followers told him to stop talking crazy and asked when he was going to become king and kill all the bad guys. In its native Jewish context, the designation "messiah" had little to do with dying and coming back to life and everything to do with winning wars. After Jesus was executed, no one was looking at their watch wondering what was taking him so long. They were defeated and dejected. Their candidate was gone. The end.
And so when Jesus is resurrected, according to the synoptic gospels, it's a surprise that completely blindsides his friends and followers. The shock and terror of the disciples is dramatized in the gospel texts, and we sympathize. Running into someone you watched die would be unsettling, to say the least. But once again, a deeper consideration of the historical and political background amplifies the drama. No one had ever imagined that a messianic candidate would die and be resurrected, but if that were to ever happen, surely the vindicated one would start the holy war to end all holy wars. With God clearly on his side, nothing could stop him. The disciples aren't just scared because they think they've seen the ghost of a beloved friend, they're staring at the risen body of the prophet they betrayed and abandoned. They must be thinking that judgment day is upon them.
But it wasn't. Jesus announces "peace!" and tells them not to fear. The disciples (and innumerable Christian interpreters since) still want to know when the war will start, and Jesus smiles patiently and shakes his head.
2. Jesus returns as a stranger, quietly.
The resurrection narratives are diverse and sparse in detail, and they leave us asking many questions. In light of their ambiguity, however, continuities become more significant. For example, in every appearance story not a single person recognizes the risen Jesus on sight. From the final chapter of Matthew's gospel to Paul's vision in Acts, the resurrected Jesus is always encountered first as a stranger. This detail is easily overlooked, but its implications are staggering.
Quite in line with his expectation-defying career as a most unlikely messiah, Jesus is not portrayed as returning from the grave in public spectacle and revenge. His appearances are quiet and private, and his own friends don't recognize him until they talk and eat with him. This Jesus is not the Jesus of triumphalism or culture war. This Jesus does not take over the world from an earthly seat of power, nor does he publicly shame those who don't know him. He comes quietly alongside his followers and reveals himself in intimacy and friendship. An encounter with this Jesus is unexpected, a run-in with a stranger, a stranger who challenges us and changes everything forever.
3. Jesus returns to affirm life, not "afterlife."
The synoptic post-resurrection tales are remarkably brief, given their centrality and theological weight. As a result, we have tended to fill them out with our own assumptions and infer our own meanings. For many, the whole point of Jesus's resurrection is to prove that heaven is real, and that Jesus can take us there with him if we negotiate a ticket. A peek at the texts, however, reveals a different agenda.
In Matthew, Jesus instructs his followers to go and make "disciples" (students) of his teachings who will keep his "commandments." In Mark, the risen Jesus instructs the twelve to spread his message and "baptize" new followers. In Luke, the most extensive of the narratives, Jesus reads scripture and eats with his followers, charging them with the task of being "witnesses" to his life and legacy. There is not a word about life after death or of his followers "going to heaven" when they die, but there is a clear mandate to proliferate his teachings. This includes his commandments to love God and neighbor, and his message of forgiveness and empathy.
Other texts may speculate about the nature of Jesus's "appearing" at the "end of the age," and of the fate of humanity and creation, but the gospel resurrection stories are clearly more concerned with the present. Here, Jesus's legacy is first and foremost for this life, the one we're living, for the well-being of his followers and of the whole world that God loves. This is the Risen Jesus we meet in the pages of the Bible and, hopefully, the one we seek to know in our lives.
---

About Josh Way
Josh Way is a writer, cartoonist, seminary graduate, and web programmer. He lives in New York with his awesome wife Shereen and amazing little daughter Gloria. He blogs regularly at bible.joshway.com and podcasts at book.joshway.com.