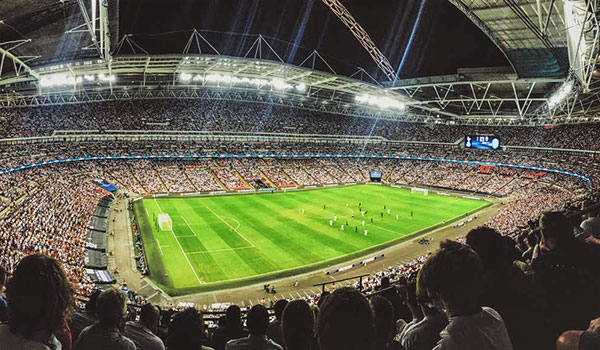 Maybe I'm a masochist, at least when it comes to sports. You see, my favorite franchises are the Boston Red Sox, Tottenham Hotspur, and the San Jose Sharks. Many here in the States are aware of Boston's history. Until recently, things became so tumultuous that it was even said they were under a curse: the curse of the Bambino. And, after "the Boston Massacre," Bucky "Fucking" Dent, Aaron "Bleeping" Boone, and the infamous Buckner incident, I can see why. Tottenham, then, is sort of like the Red Sox of English soccer/football, but minus the recent success. And the San Jose Sharks, well, they have ripped my heart out of my chest more than any ex-girlfriend ever attempted. It's been over a quarter-century and they still have the same number of Stanley Cup trophies that they started with. In the word of Donald Trump, "Bad!"
Yet, there is a silver lining to my self-inflicted pain. When the Boston Red Sox won the World Series in 2004, all of the horror that accompanied their 86-year drought vanished in an instant. Well, okay, not really. Nevertheless, as I can vividly recall, it was breathtaking–bigger and grander than any other sport-related event I had ever experienced, and it did help heal many of the scars of the past. When Keith Foulke fielded the two-out grounder and flipped to Doug Mientkiewicz for the final out of the Series, tears welled up in my eyes and I let out a broken scream: "Yeah baby!" Sure, I had not endured decades of agony like some of the old-timers—I was only 22 at the time—but the relief and joy were palpable nonetheless.
And though championships never get old—Boston have captured two since—they certainly do not all carry with them the same vigor the one in '04 had. Chicago Cubs fans probably know what I'm talking about, as they just snagged their first Series championship in over a century!
So, how does this relate to theology?
In the Christian tradition, we celebrate righteous people acting like righteous people are supposed to act, but we are to celebrate ever the more when sinners repent and change their ways. We celebrate the Apostle Paul, for example, by drawing much of our theology from him—for better or worse—and by including a score of his letters in our New Testament canon, even though he was responsible for the killing of Stephen, the first Christian martyr (Acts 7:54–60). We celebrate the thief on the cross in spite of the fact that he, for all intents and purposes, put forth no "good works" prior to his last second "conversion." We celebrate Peter, the "rock of the Church" (Matthew 16:18) in spite of his denial of the Lord when it counted most and even in spite of him once being referred to as "Satan"  (Matthew 16:23).
But this counter-cultural approach should come as no surprise, since it is hammered home throughout the gospels. One such place is in the parable of the lost sheep from Luke:
Which one of you, having a hundred sheep and losing one of them, does not leave the ninety-nine in the wilderness and go after the one that is lost until he finds it? When he has found it, he lays it on his shoulders and rejoices. And when he comes home, he calls together his friends and neighbors, saying to them, "Rejoice with me, for I have found my sheep that was lost." Just so, I tell you, there will be more joy in heaven over one sinner who repents than over ninety-nine righteous persons who need no repentance. ~ Luke 15:4–7 (emphasis mine)
Another is the prodigal son story, just a few verses later. I'll sum it up:
A man has two sons. The youngest demands that he be given his share of the estate, so the father gives it to him. Soon, the son squanders it all, and returns to his father empty-handed. Instead of punishing the son, the father, in counter-cultural fashion, runs down the lane to celebrate his return. He then throws the son an undeserved grandiose party, with the pièce de résistance being the coveted fatted calf. This upsets the eldest son, who had been by his dad's side the whole time. But the father reminds him: "Son, you are always with me, and all that is mine is yours. But we had to celebrate and rejoice, because this brother of yours was dead and has come to life; he was lost and has been found."
This is not to say that sin should be encouraged. But when sin and violence are overcome by the reconciliatory power of the Gospel, we should celebrate with extra fireworks. Likewise, though we don't like watching our favorite sports franchises lose year after year after bleeping year, it feels extraordinarily good when they finally pull it off, and should cause us to party just a tad bit harder the night of the win. I imagine if Tottenham or San Jose ever afford me that moment, I'll do just that!
There are implications for this perspective, especially when we think about our enemies. Jesus asked us to love them, just as his Father loves them (Matthew 5:45). He asked us to pray for those who persecute us, and to show them mercy (Luke 6:36). So, of course we would celebrate their repentance. To that end, if the last enemy of the lamb finally comes to the foot of the Cross to worship the Lord, isn't it logically necessary for Christians to affirm that the celebration would be the most grandiose party the world has ever seen? Doesn't that make us, at minimum, hopeful universalists? "Dare we hope that all men be saved?" Yes, we dare. What a great party that would be! As the Lord once said, "there will be more joy in heaven over one sinner who repents than over ninety-nine righteous persons who need no repentance." And I'm guessing there would also be plenty of wine.
Photo via Unsplash.
---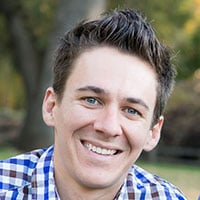 About Matthew Distefano
Matthew Distefano is the author of All Set Free: How God is Revealed in Jesus and Why That is Really Good News, From the Blood of Abel: Humanity's Root Causes of Violence and the Bible's Theological-Anthropological Solution and the newly-released A Journey with Two Mystics: Conversations between a Girardian and a Wattsian. He is also a Regular Contributor for The Raven ReView and ProgressiveChristianity.org. You can find him on his website, Facebook, and Twitter.