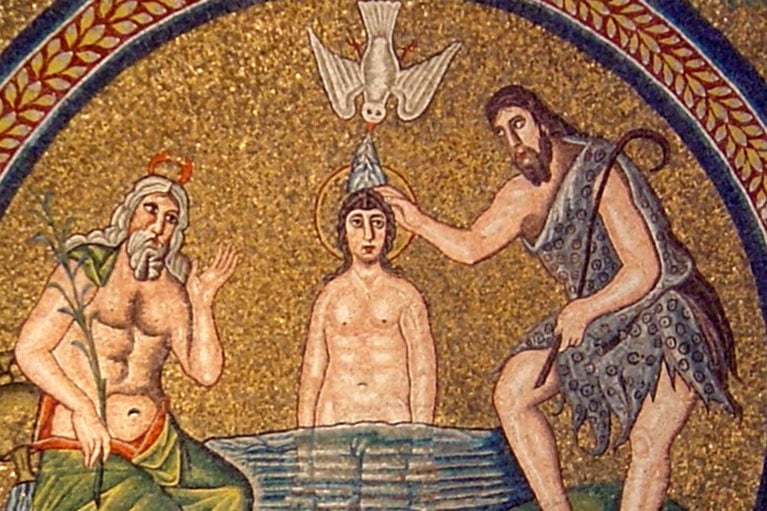 Mountains of ink have already been spilled rightfully condemning the anti-gay, transphobic Nashville Statement last month, but I was particularly drawn to one of its infamous affirmations/denials that made use of a New Testament passage routinely abused by gender-conformity enforcers: Matthew 19.
This is the passage where Jesus is asked about divorce, answers that it is not really acceptable, and caps his discussion by talking about castration. Yes, really. Not the way you remember it? That's probably by design.
The standard translation for Matthew 19:12 is (as usual) most accurately conveyed by the New Revised Standard Version:
For there are eunuchs who have been so from birth, and there are eunuchs who have been made eunuchs by others, and there are eunuchs who have made themselves eunuchs for the sake of the kingdom of heaven. Let anyone accept this who can.
Yet a perusal of other translations shows just how much many Christian translators want to avoid any notion of men "making themselves eunuchs." Any number of alternative translations have been offered, like "those who choose to live like eunuchs" (NIV), or "some choose not to marry" (NLT), or those who "became eunuchs" (NET), or who "decided to be celibate" (God's Word), or my favorite, "disabled themselves" (Weymouth).
None of these come as close as the NRSV does at capturing what the Greek actually says in the text, and yet the NRSV and its traditional wording (the same found in the King James Bible) are themselves trafficking in euphemism to avoid the uncomfortable, literal reading: men who have castrated themselves.
The Nashville signers specifically cited Matthew 19 in their manifesto while affirming "those born with a physical disorder of sex development," suggesting they are "created in the image of God and have dignity and worth equal to all other image-bearers" and "are acknowledged by our Lord Jesus in his words about 'eunuchs who were born that way from their mother's womb.'" This was no doubt added in an attempt to soften the language of the preceding line, which asserts that "male and female reproductive structures are integral to God's design for self-conception as male or female." Knowing that intersex individuals do exist, the signers tried to wrestle some proof-texted, cherry-picked Scripture to remind us that, of course, the Bible has thought of everything.
Except that in order support their own rigid ideologies, they intentionally omitted two-thirds of what Jesus says about eunuchs. For, if "male and female reproductive structures" (leave it to fundamentalists to come up with the worst ways to talk about genitalia) are in fact "integral to God's design for self-conception," then one has to wonder what they make of Jesus himself in essence praising self-made eunuchs as Kingdom-seekers.
The same signers love to tell us how "clear" the Bible is about these matters, insisting that clobber passages with vague and ambiguous terminology unapologetically condemn same-sex relations. They also love reading selectively from Matthew 19, mentioning Jesus's prefacing remarks about male-female creation but not the fact that he goes on to condemn divorce and, ultimately, praise self-castrators.
Yet if ever there's "clear" language in the New Testament, Matthew 19:12 would be one such case. The entirety of the eunuch discussion looks like this in the Greek. I've bolded the nouns and verbs that reference eunuchs:
εἰσὶν γὰρ εὐνοῦχοι οἵτινες ἐκ κοιλίας μητρὸς ἐγεννήθησαν οὕτως, καὶ εἰσὶν εὐνοῦχοι οἵτινες εὐνουχίσθησαν ὑπὸ τῶν ἀνθρώπων, καὶ εἰσὶν εὐνοῦχοι οἵτινες εὐνούχισαν ἑαυτοὺς διὰ τὴν βασιλείαν τῶν οὐρανῶν. ὁ δυνάμενος χωρεῖν χωρείτω.
There is little question about what is going on linguistically. The only intransitive genesis of the eunuchs in Matthew 19:12 are those who are born (ἐγεννήθησαν) from their mothers' wombs, the only ones the Nashville signers want to pretend exist. But Jesus also talks about those who are not born that way, and he gives them in obvious contrast: those who are "eunuchized" by men (a passive verb with a genitive of agent) and those who "eunuchize themselves" using an active verb and a reflexive pronoun. There's no passivity in that last statement. They have done this to themselves.
So what does the verb eunuchize (εὐνουχίζω) mean? As the KJV and NRSV suggest, it means to "make a eunuch," and that means to castrate. That is how it's used in Lucian's Saturnalia when Cronus mentions castrating his father Ouranos, and that is the primary definition used in the most authoritative Greek-English lexicons, because that's how one makes a eunuch – through castration.
Of course, most conservative Christian commentators want this to be metaphorical, not literal. As in so many other areas, conservative Christians browbeat everyone with the "plain and literal" meaning when it suits their agendas, then insist we look to metaphor when it doesn't. So the 19th-century Pulpit Commentary insists, "This is not to be understood of excision; for this would be a contravention of the order of nature and the good work of creation." In other words, because castration contradicts most Christians' own ideologies about sex and gender, Jesus of course couldn't possibly have been talking about castration.
But why not? In fact, castration to show religious devotion is entirely common in the ancient world. Attis, as told by the poet Catullus, castrated himself out of devotion to Cybele, and his cult followers did the same thereafter. The Oxford Classical Dictionary references Matthew 19:12 directly to note that the "whole of the institution (of eunuchs) created a class of pure servants of a god," because the passage is so wholly in line with the religious castration commonplace all over antiquity, including in the Near East.
It also accords with many parts of the New Testament that not only speak of eschewing marriage, but also advocate a genderless Christianity (like the famous Galatians 3:28), which often saw expression in the androgyne, an image popular in early Christianity. For example, the depiction of Jesus (the photo at the top of this post) in Ravenna's Arian Baptistery is one of several images in early Christian art that depicts androgyny. Moreover, Jesus himself indicates that we should not soften our interpretations of the passage, because he ends his discussion of it with an acknowledgment that many will not be able to go along with it: "Let anyone accept this who can," (literally, anyone who is able to proceed, to advance, to go along with this).
Indeed, we are told by Eusebius that the church father Origen, often considered the most learned of the early theologians, took the verse to heart and castrated himself accordingly. Eusebius writes that Origen took the passage "more plainly" (ἁπλούστερον) and more youthfully (νεανικώτερον) than apparently Eusebius himself did, and at once calls the act immature and juvenile (ἀτελοῦς καὶ νεανικῆς), but he then also immediately describes it as the greatest sign (μέγιστον δεῖγμα) of Origen's faith (πίστεώς) and prudence (σωφροσύνης).
Eusebius's entire narrative about Origen is wrapped up with Demetrius, a contemporary bishop, who at first generally approved of Origen's enthusiasm (προθυμίαν) and sincerity of faith (τὸ γνήσιον αὐτοῦ τῆς πίστεως). However, after Christians begin to lay hands on Origen and elevate him within the church, Demetrius jealously changes course, describing the deed as "most abnormal" (ἀτοπωτάτου), and making a "terrible scandal" (δεινὴν ποιεῖται διαβολήν) about the castration among all the bishops of the world (sound familiar?).
Needless to say, in the account of Christianity's earliest historian, the condemnations of the judgmental bishop are criticized far more than Origen's castration of himself.
Let me be perfectly clear: despite routine attempts to do so, I do not consider ancient eunuchs in any way analogous to transgender or gay individuals today. That is not the point of all of this. What is, however, the point, is that a group of arch-conservative Christians, touting their "plain reading of the Bible," took it upon themselves to "define what it means to be a human being" and came away with a definition that included only biologically born males and biologically born females, with a cursory acknowledgment of people born intersex for good measure. Yet in the very chapter and verse they cite to support their gender dichotomy, we have Jesus muddying that very distinction, and "for the sake of the kingdom of heaven" to boot!
The Nashville statement, then, amounts to little more than the excavated mud-slinging of Demetrius's assertions about "abnormality." The signers of the statement are not interested in the myriad and complicated expressions of gender throughout the Bible, early Christianity, and human history writ large. Rather, they are like a jilted, jealous bishop, angry that anyone in the church might lay hands on someone who is "abnormal," and willing to ignore Jesus's own words to feed their hungry prejudice.
---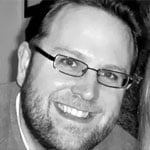 About Don M. Burrows
Don M. Burrows is a former journalist and current college preparatory school teacher. Don holds a Ph.D. in Classical Studies with a Ph.D. minor in New Testament. A former Christian fundamentalist, Don is now a member of the United Church of Christ and can be found routinely advocating that the Bible cannot be read or explored without appreciating its ancient, historical context. Don lives in Minneapolis with his wife and three young children. Don blogs at Nota Bene and can also be found on Facebook.