I had a "single conversion" experience when I was a kid – a moment where I consciously made the decision to repent and follow Christ. And while I do remember it being a cause of celebration, I also remember there being some element of fire and brimstone. It was a clear cut case: humans are intrinsically evil; God is righteous and cannot accommodate our wickedness; Christ was sent to bridge this gap; we must accept his sacrifice or spend eternity in hell, rejected by God.
Pulling at threads
This is no longer how I understand my relation to God, God's relation to the world, or our conception of eternity. Those of us who have put more fundamentalist leanings behind us are left to wonder – what does that mean for how we understand salvation?
I believe God's essential nature is goodness and love. God cannot create anything that would contradict that nature. Therefore we are, at our core, good and loving – we carry an innate ability to reflect the goodness and love of God into the world, though we certainly mess this up all the time.
I believe God is the "most moved mover," relentlessly pursuing us, simultaneously giving birth to and providing the ground for all being. God is certainly not turning God's back on creation – though we can absolutely turn our back on God.
I believe we can never truly escape the divine presence, therefore I don't believe in a literal heaven or hell. Of course I don't know exactly what's going to happen in the afterlife, but I do know that we are called to work toward a holy kingdom that will manifest itself on earth.
Given these shifts in belief, I have wrestled with how to understand salvation in a way that reflects a theology of a constant, loving, divine presence.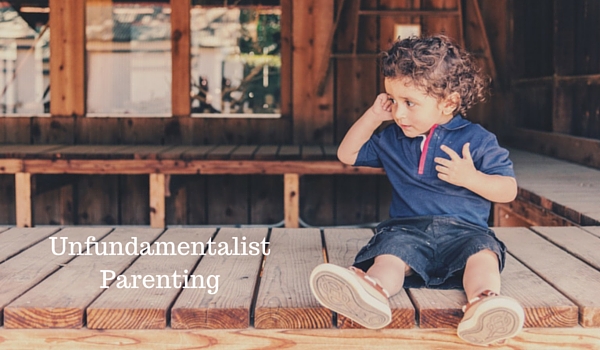 Uniting with Christ: for a moment or a lifetime
The mystics conceptualize salvation as pursuit of unity with the divine. Many of the saints and desert mothers and fathers dedicated their lives to becoming one with God by pursuing the image of God they believed was already inside them. Of course no human can attain this successfully but many of us – mystic or not – will spend our lives developing this spiritual practice.
This is quite a different understanding from praying the "sinner's prayer" during one single conversion experience. No doubt most Christians would say that a conversion experience is only the beginning, and in this, both ways of understanding salvation are in agreement. But the "divine unity" conception and the "single conversion" conception originate from very different places.
I've been wrestling through the implications of these schools of thought, and their underlying theologies and structures, with specific relation to what type of salvation I want to model for my baby girl, Junia.
Salvation, baptism, parenting, and practice
I certainly don't want to throw out salvation or baptism, as I believe they are both Biblical and important parts of our faith expression. But since I now subscribe to a conception of salvation more inline with that of the mystics, I wonder what this means in parenting and practice. Especially when — although we attend a mainline church with progressive policies at the denominational level — at a local church level, things are a little more traditional.
Junia will grow up seeing expressions of conversion through testimony and baptism. And that's wonderful! But how will I (try to!) make sure she understands these acts in light of our goodness, God's love, and humanity's role in the kingdom, rather than through the lens of depravity, separation, and hell?
I want to teach my daughter about her access and connection to God through who she is — a valued person made in God's image. There are myriad ways I can do this via the issues I confront as I parent. Right now — as she is only 15 months! — I am teaching her to trust her own voice by respecting it myself. I am making spiritual practices like prayer, mindfulness, and meditation part of our daily routine. When we eventually do talk about things like our relationship to God and our need for salvation, I want this to be her foundation.
I hope to one day explain more fully the process – and lifetime work – of salvation to Junia. I hope it will flow logically from our family's spiritual framework, so that she can "work out her salvation" through a pursuit of unity with God, and a passion for bringing God's light to the world.
---
Alexis James Waggoner is a theologian, writer, professor, and founder of The Acropolis Project (http://theacropolisproject.com), an organization dedicated to raising the bar of theological education in communities of faith. She also serves as a chaplain in the Air Force Reserves and is passionate about ministering to women in places where they are often marginalized. She has an M.Div from Union Theological Seminary in New York, a husband of 12 years, and a baby named Junia.