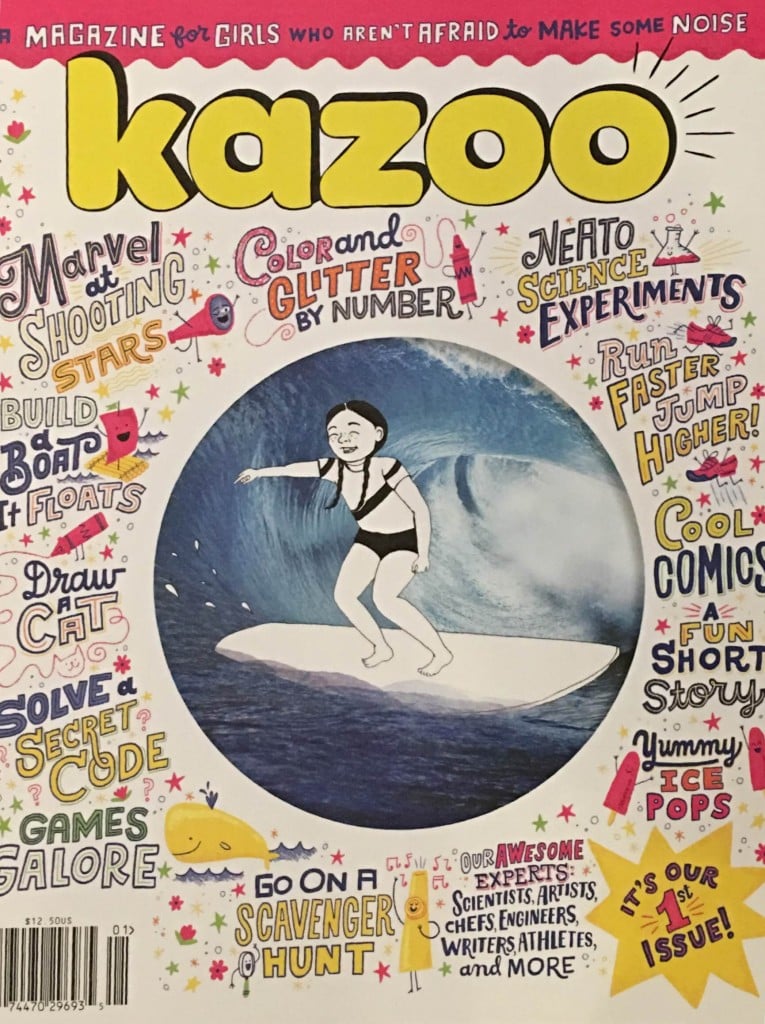 The TL;DR version: It's SO good
It's just refreshing to have a magazine I can hand to my girls and not have to worry about theology, sexism, or beauty images.
Let's start with the cover, which looks fun and appealing. Great fonts, a drawing of a girl (no pictures to compare yourself to) doing something adventurous like surfing, and lots of different topics that are inside: stuff for artists, engineers, games, drawing, boat building, coloring, comics, and more!
The website says the target age is 5-10, but I think that even tween girls would find a lot of it interesting. My 15 year old read it and liked it; it was more that it only took her a few minutes to read through it all.
Now, to just some of the inside:
There's a secret code page, but with a twist – an empowering quote from Eleanor Roosevelt.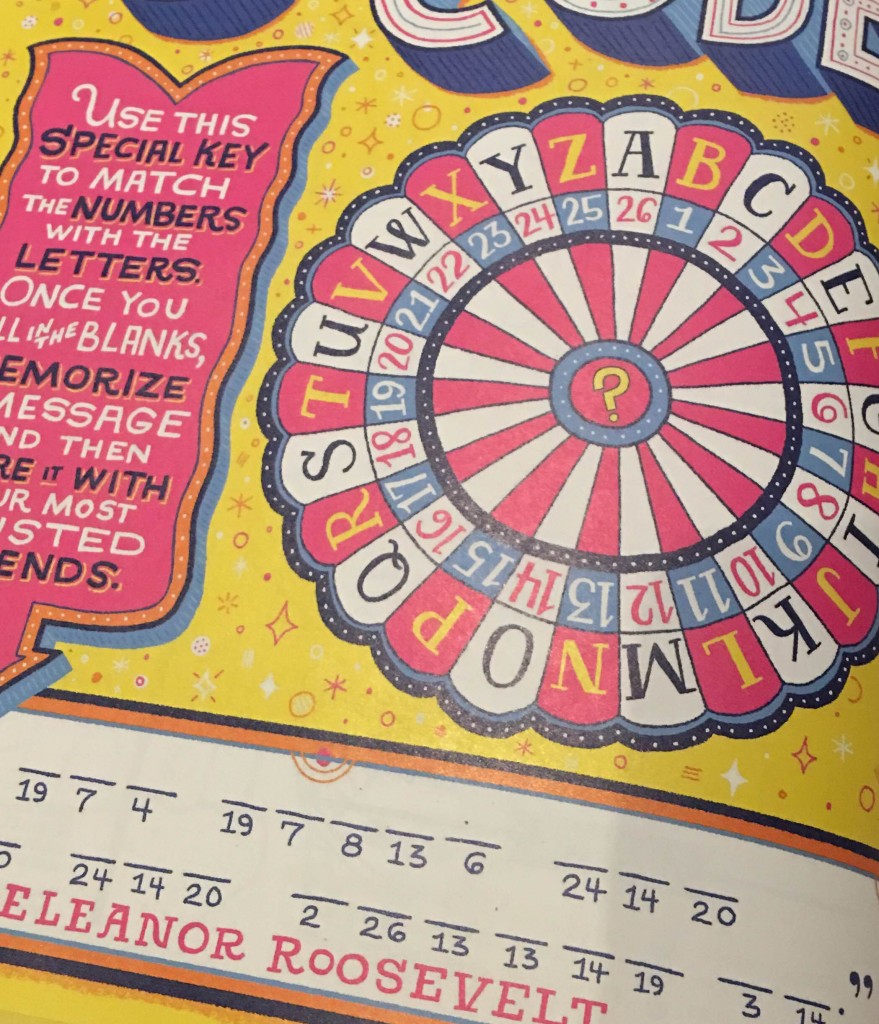 The maze page includes advice from Diana Nyad encouraging girls to dream big, even if it ends in failure.
A cartoon by Alison Bechdel.
A coloring page Mickalene Thomas.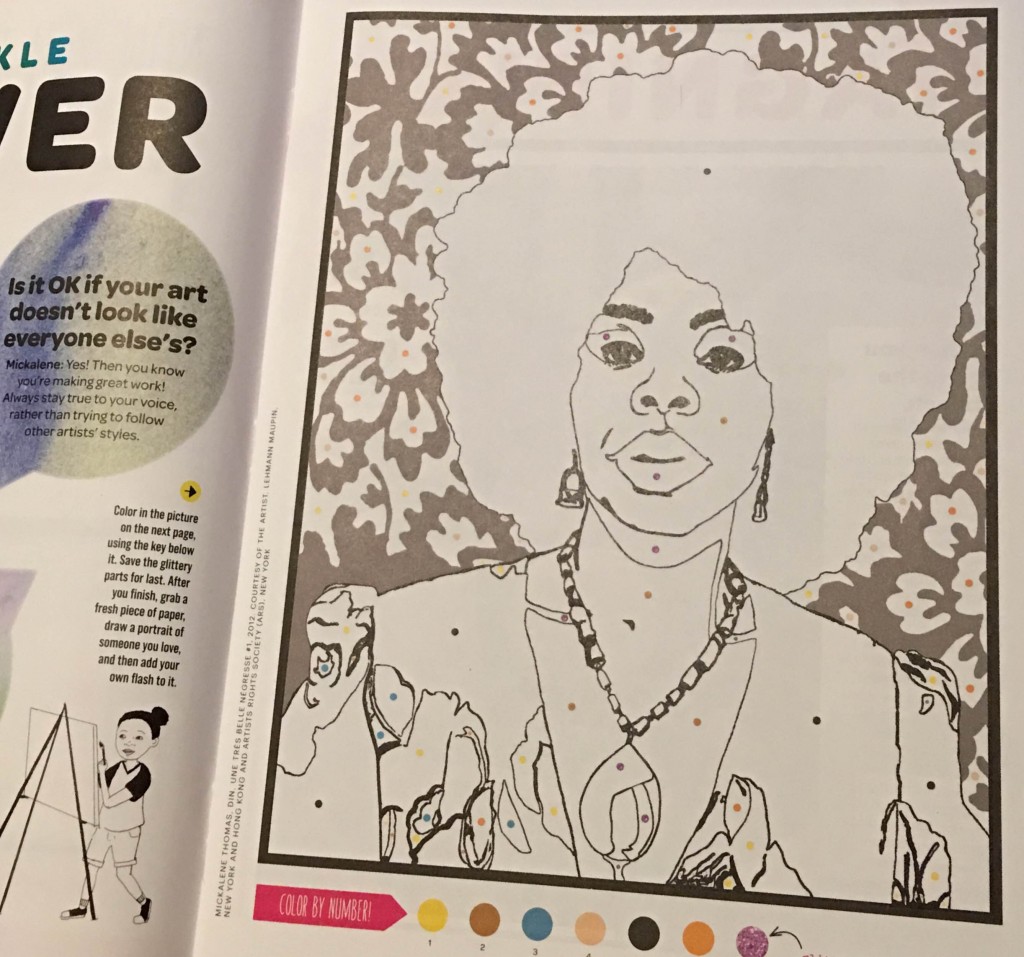 Astronomy and an interview with a female chosmochemist.
Over and over the magazine enforces the idea that girls are strong, smart, and courageous.
There's a section about a Mexican chef, with a recipe.
Garden crafts.
There's information about sand, the ocean, and a section about Olympians.
A map your emotions flowchart! That ends with a huge 'you are ok' no matter what you're feeling. I thought this was just so fantastic.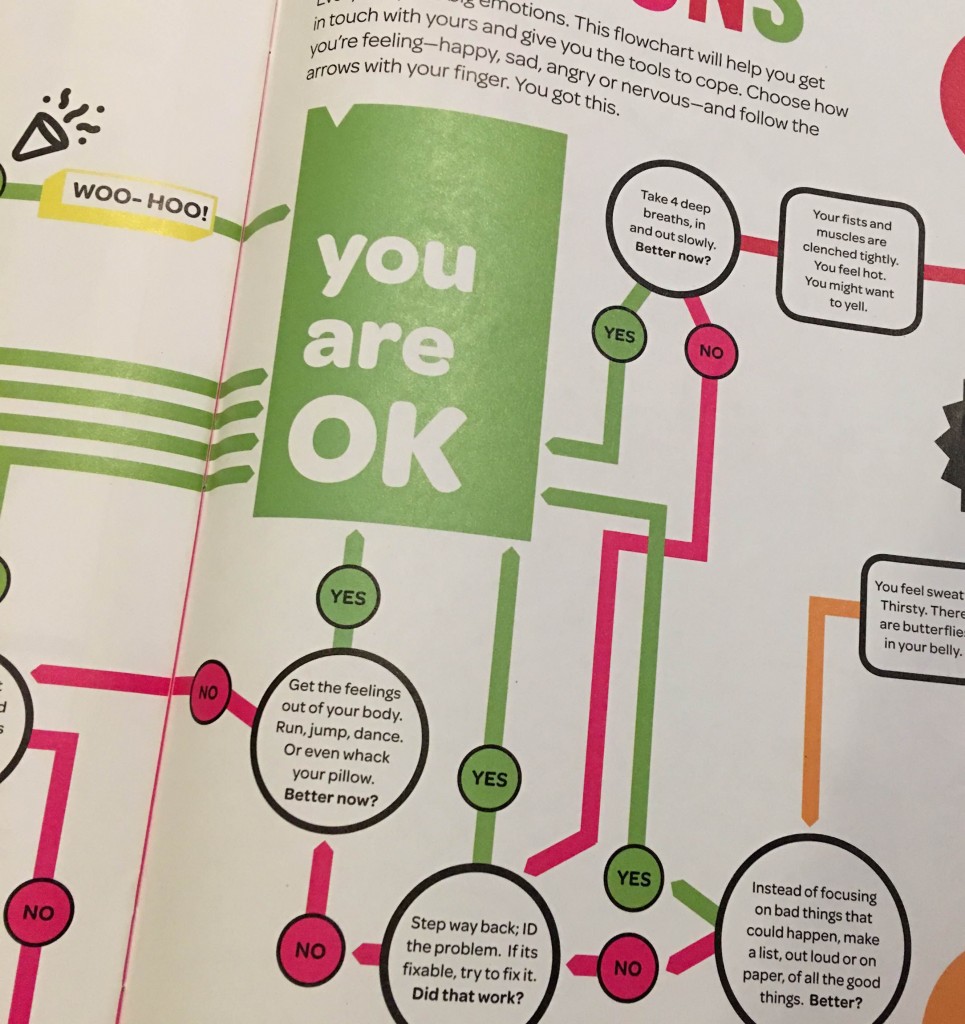 It has you identify your emotions, and then gives you tips on how you might feel better – write or draw a picture about how you're feeling. Take some deep breaths. Ask for a hug. And they say "Your feelings, no matter what they are, are valuable'.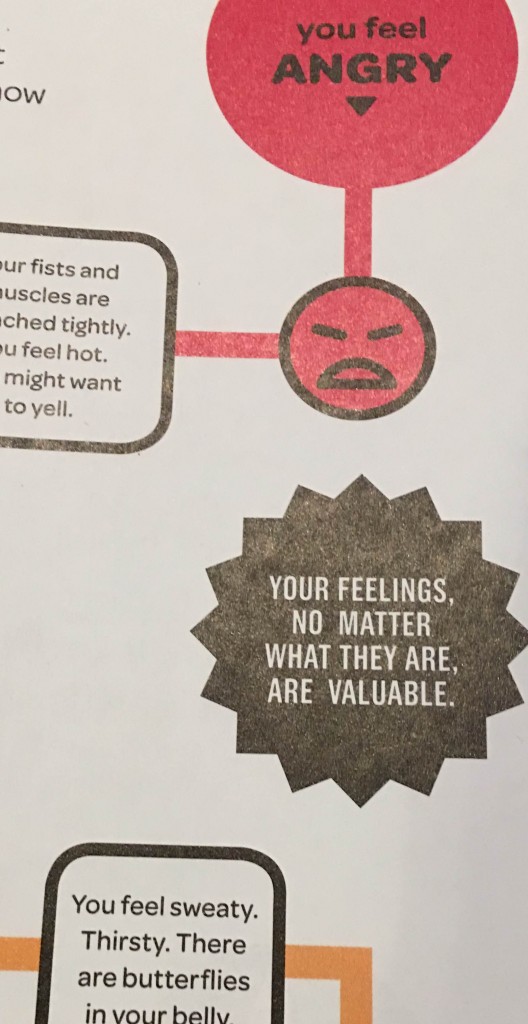 There's a nice article about Paris and prompts for you to write your own story.
A poster page to cut out that says 'She who is brave is free'.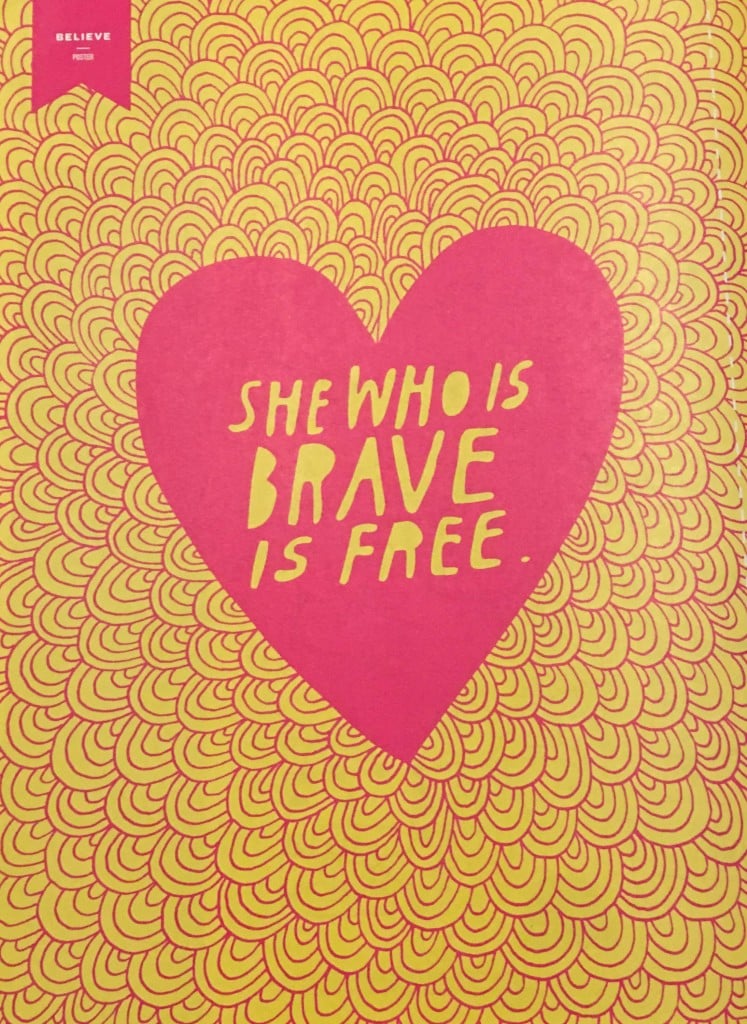 On the last page, which is a subscription page, it says this magazine inspires girls to be:
Strong
Smart
Fierce
and, above all,
True To Themselves
What's not to love?
And can we just talk about the title? Kazoo – a magazine for girls who aren't afraid to make some noise. Hello! Encouraging our girls to use their voices? Sign me up!
You can subscribe at Kazoo Magazine, or buy a single issue. And, the best part for that is the shipping is free, and the price of a single issue is the same price as it would be if you bought it as part of the subscription. They don't have higher prices for a single issue. The first issue is sold out and the second issue ships out in October, so order your copy soon!
And if you want to read more, here are a few interviews with the creator of the magazine, Erin Bried.
A Magazine for Little Girls Who Want to Grow Up to Be President
Finally there's a feminist magazine, Kazoo, for girls who love science and climbing trees
MEET ERIN BRIED, CREATOR OF KAZOO MAGAZINE, REQUIRED READING FOR ALL SMART GIRLS
'KAZOO' Magazine Brings Feminism To Girls Ages 5 To 10, Because You're Never Too Young To Be Empowered