On Saturday September 12th a group of Pagans gathered at the village of Garrigal in the north of England, not far south of Hadrian's Wall and the border with Scotland. By the standards of the small island that is Britain, this is a remote place. Set in the middle of the North Pennines, a landscape of hills, heather moors, and peatlands, it is an officially designated Area of Outstanding Natural Beauty, one of the largest in the United Kingdom.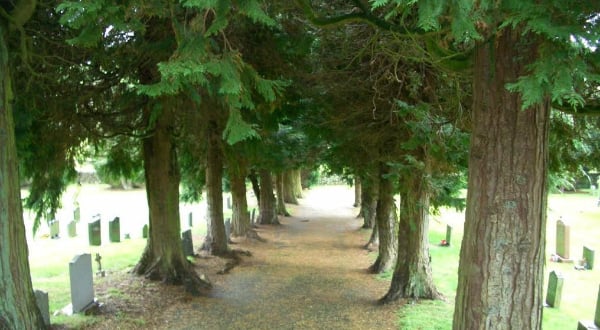 At the heart of the village, on the village green, is the only pub. It has the very traditional English name of the George and Dragon, but it was not the promise of real ale by a warm fireside that brought me and others to the village of Garrigal on a rainy late summer day. We were there to honor one of the 'ancestors' of contemporary Paganism, Eleanor Bone and to celebrate the placing of a memorial stone on her grave.
Matriarch of European Gardnerian Wicca
Few people will have heard of Eleanor. She was not a famous author, though she did write; but she is a prominent figure in Wiccan history. Eleanor 'Ray' Bone (15th December 1911 – 21st September 2001) was one of Gerald Gardner's last initiates and a coven leader for many years. Like the 'Long Island Line' in the United States, in Europe the initiatory descendants of Eleanor Bone are the largest group in Gardnerian Wicca. One of her best known acts was the saving of Gerald Gardner's grave. In 1968, she travelled to Tunisia in North Africa to visit the grave and was horrified to learn that the cemetery was to be turned into a public park and the graves removed. She set about fund-raising among Gerald's initiates and arranged for the grave to be relocated to a cemetery close to the ancient city of Carthage, where it still can be visited today.
Given how well known authors such as Doreen Valiente and Pat Crowther are, it can be surprising for those outside Europe to learn that most of European Gardnerians are descended by initiation from High Priestesses who are not especially famous. There are many who have run covens for generations and whose initiates have gone to create covens in their turn whose names are unknown except to their coven families.
In recent years, with the internet, the names and lives of Eleanor Bone and of her initiates and my initiators, Madge Worthington and Arthur Eaglen, have come much more into the public domain. One reason for the greater interest is that information is now more widely available. Once people would have had to have access to private correspondence to know who were the movers and shakers following Gerald Gardner's death. Now information about the Gardnerian Wicca movement is readily available from a Google search.
Another reason why people are better known is because of the interest that those in Paganism now have in their immediate history. Many of us became involved in Paganism when our history was more that of romanticized myth. Now we have a real history. For those in initiatory traditions, there is a spiritual family tree which has a meaning as strong for many as the ties of blood. People want to know about their 'ancestors' – their lives, their ambitions, their hopes, and their fears for the Pagan tradition they were in the process of creating.
Where our predecessors wrote books, we know much more about their thoughts and dreams; but only a part, the public part. In most cases, we do not have access to the diaries and photographs that would have shown more of the private self. These kinds of records have become important as we journey down the generations. People want to know and understand the people that went before; not because we consider them a new breed of 'Pagan saint' – we are not looking to them expecting them to be perfect and 'holy'. But we do find in their dedication a source of inspiration for this difficult task that we do of trying to build a new Paganism to meet the needs of the contemporary world.
Creating a Rooted Paganism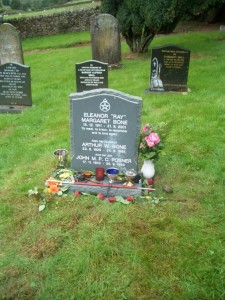 For some people creating an authentic and rooted Paganism means to try to reconstruct faithfully the practices of those who lived a thousand or more years ago. For me this would not provide authenticity; for the essence of Paganism is that it comes from what we find around us in the universe. It must grow and evolve, even as we grow and evolve. This is as true of practice between generations as it is within our own life spans, as our needs evolve and change with age. Rather we seek to know how our immediate predecessors thought and felt and practiced so that we can find inspiration to establish a Paganism that is rooted in the 'now', even as they did.
Eleanor Bone, Madge Worthington, and those of their time were in the generations who, in the wake of World Wars and the changing global societies around them, were in the process of becoming post-Christian. Much of their Paganism was intentionally counter-cultural – gender equality, nudity, liberal ideas about sexual expression – all this was part of their Paganism, as they sought to throw off the shackles of past dominant thought systems.
For Madge and for many of those who embraced Paganism in the 20th century, human beings' relationship with the environment around them was also a driving factor. People sought the Divine in the natural world at a time when urban civilization assumed a new dominance. As the concrete crept forward, human beings in the urbanized West longed for nature, fields and streams and forests. As Doreen Valiente wrote in A Chant for Beltane (1971) our hope was:
      Let the streams and fields be pure,
      Earth and sky be clean once more ….
These motivations of our predecessors that helped them find Paganism are still important; but people do not need Paganism to find liberal expressions of sexuality, environmentalism, or women's empowerment. These have become part of the mainstream of contemporary life. So what else drives us?
In search of the Mysteries
Something else our predecessors sought was mystery. Wicca is much less mysterious than it once was. Much has been exposed to the light of media and academia. But the evocative imagery of Wicca, with its night-time rites, its beautiful artefacts, its small group cohesiveness, and its emphasis on what 'is eternal and abides', which is not materialism but deeper values and truths, all these still appeal.
So Wicca retains its place as a home for those who seek to look beyond the everyday concerns of material life. It helps us to find wonder and enchantment in the unfolding galaxy around us and to engage deeply in humankind's struggle with the complexities of living in an animal body, while having a vision of eternity. Our spiritual traditions can help humankind to come to terms with a consciousness that expands beyond the confines of the physical self.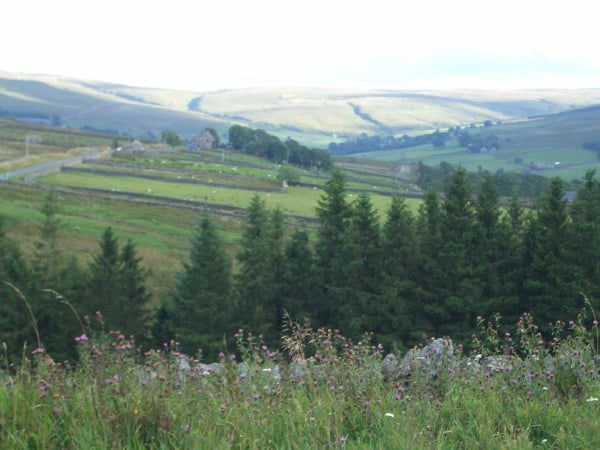 A Sense of Wonder
Our predecessors were women and men who sought the mysteries, not in the sense of that which is secret necessarily, but of that which can only be found by those who have eyes to see. Wicca is about seeing the world in a different way; seeing through the surface appearance of matter to wonder at the mystery of matter's creation and of its source from beyond the stars. Gerald Gardner in Witchcraft Today wrote:
Witchcraft was, and is, not a cult for everybody. Unless you have an attraction to the occult, a sense of wonder, a feeling that you can slip for a few minutes out of the world into the world of faery, it is of no use to you. (Gardner 1954, p.29)
Women such as Eleanor Bone and Madge Worthington, men such as Gerald Gardner, we honor them because they were way-showers. They lived according to their vision and for this we honor them. Doreen Valiente and Gerald Gardner are now officially commemorated at the last houses in which they lived by blue plaques that in England are used to honor the great and the good who have contributed to society. They are honored along with politicians, military heroes, artists, musicians, writers, and poets; recognized for being poets of the spirit – those who helped the human spirit expand and evolve.
Her Name is Carved
Eleanor Bone and Madge Worthington are lesser known but are honored within their own spiritual community. It was with joy that I gathered with other members of the Eleanor Bone Memorial Committee, her initiatory descendants, other Pagans, her grand-daughter, and members of her local community to celebrate the erection of Eleanor's grave stone with a rite to bless the grave. We honored too those who could not be with us on the day – those worldwide, her spiritual descendants and her wider 'tribe' – who contributed to the purchase, carving, and erection of the stone. For Saturday's rite to bless the grave, Pat Crowther kindly provided the words that Eleanor herself had used at Gerald's grave and her grand-daughter read Doreen Valiente's poem Elegy for a Dead Witch. As Eleanor honored her initiator Gerald Gardner by arranging for the preservation of his grave in Tunisia, so it was fitting that she was honored in a similar way. In stone we remember them and her name was carved with pride.
The stone on Eleanor's grave was erected after fund-raising by the Eleanor Bone Memorial Fund Committee, chaired by Sophia Boann More information can be found at: http://eleanorbone.org/
Photos by Vivianne Crowley, All Rights Reserved.