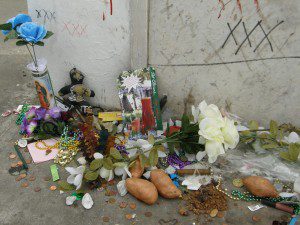 Performance and ritual, these entities can be as far apart or as close together as one's vision. The earliest written records of Voodoo Ceremonies in New Orleans are in the Times Picayune. They describe scantily clad rites that are both scary and sinful. Oh mainstream media, is it a guarantee that they miss the point? In the early to mid 1800's these public ceremonies were run by legendary Voodoo Queen Marie Laveau. Accurate or not, the earliest historical record of public rites are primarily attributed to the spiritual practices of Mme. Laveau and Dr. John Montaigne, who is said to have functioned as priest and lead drummer.
It is hard to reconstruct what actually occurred during these ceremonies but they were said to have been attended by everyone from the servant class up to the elite Crescent City gentry. Then, as now, the efficacy and accuracy of these practices were in question. The historical records report that Queen Marie dealt with these in every manner available at her disposal: power, magic, blackmail and even smacks in the face. This information may or may not be true, but what is certain is that her legacy lives on. A legacy that opened the door for all who were to come, all who wished to celebrate their divine ritual both in the light of day and the mystical dark of night.
The process of public New Orleans' voodoo performance can be likened to making a cake. The ingredients are assembled, mixed and "cooked," and regardless of the intent the results are delicious. Over the years I have had the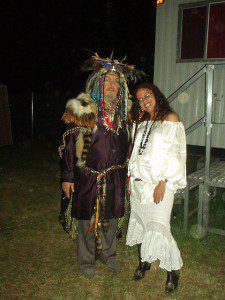 great fortune to have worked and ritualized with many New Orleans legends. Mac Rebennack "Dr. John" and his band the lower 911, Priestess Miriam Chamani, Reverend Goat, Papa Mali, and others have all worked hard to keep the soul and spirit of the New Orleans traditions center stage and it has been an exciting honor and a privilege to perform ritual and magic with them. Their iconic spirit and power shine through in all that they do.
The gumbo is gumbo, no matter what ingredients if you know what you are doing it is good.