In honor of this Shocktober and Halloween, I have decided to post the following ancestor poem.  I wrote this some years back about the lascivious spirits of the dead in Voodoo. Please feel free to comment, share or add your own poetic Ancestral musings below.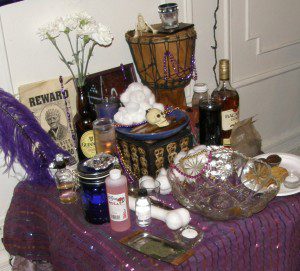 The dead are too much with us
For better or for worse
The dead are too much with us
Better hold on to your purse.
They walk the streets among us
In anger, joy and pain.
They hope their desperate mumblings will not be in vain.
Their hearts are no longer beating,
Fiery desires have long grown cold,
Yet in this dark and sainted hour
They pray their stories are told.
So greet this magick, sacred night
With open soul and open mind,
Because in the dreams of yesteryear
The future we will find.