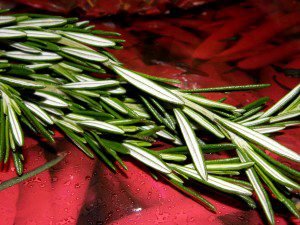 This seasoning blend is suitable for any of the African derived warrior gods and goddesses; which include, Papa Lebat, Ogun, Ochosi, Oya and others. It will spice up anything you wish, and is a million times better than any commercial preparation. This is particularly good as a spice rub. a chili seasoning, or a rice blend. The possibilities to strengthen your spirit and your food are limitless. 
7 tsp. Smoky Paprika
1 tbs. white and black pepper ground together
1 tsp. onion powder
1tsp. Garlic powder
1/2 tsp. thyme, dried
2 tsp. Parsley, dried
1 tsp. Basil, dried
1/2 tsp. Rosemary, dried
1/4 tsp. salt
1 tsp. Chile powder
1 3/4 tsp. cayenne pepper
Combine all ingredients together thoroughly, and store in a glass container.
For more delicious recipes to help you connect with spirit please check out my cookbook, African-American Ritual Cookbook. Recipes for love, money, healing, and more…Kindle prime users can borrow this for free!