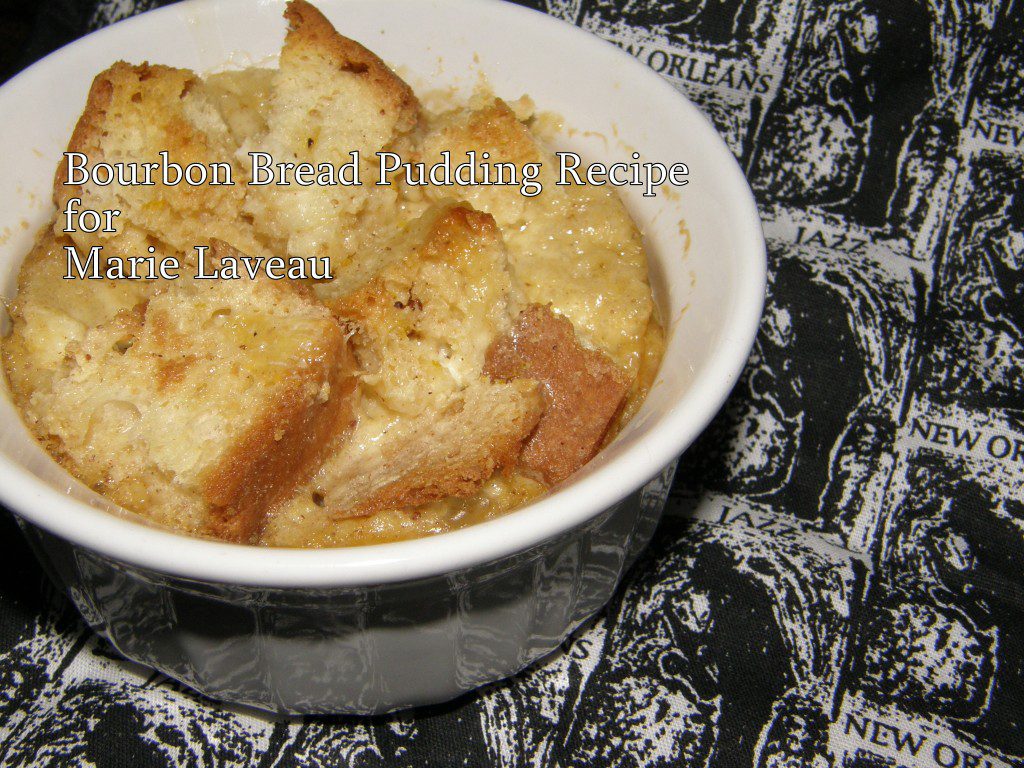 There has been a recent culinary revival towards Bourbon. Those of us who are lovers of history know that Bourbon has for decades been sipped and savored throughout the Southern U.S. It's part of the Gothic mystique of the place. Fortunately no one knows mystique better than the city of New Orleans, specifically the city's powerful Voodoo community. As far as sacred spirits for the spirit go, New Orleans is famous for Absinthe, Sazerac and other liquid libations. The recent St. John's Eve festivities hosted by Voodoo Priestess Sallie Ann Glassman in Nola, featured a signature cocktail designed by Alan Walter called the "John's Way," containing spanish moss, jasmine, aguardiente, and genapi. That sounds like an interesting offering.  Another exciting offering is our Marie Laveau inspired Bread pudding, which also highlights a favorite firewater, namely Bourbon.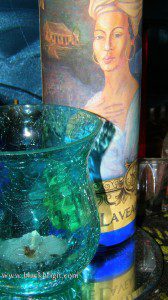 Here at Voodoo Universe we have featured recipes for cocktails like Voodoo Mojo Juice and savory delights including Sweet Potato Mash with Bourbon and Pecans. New Orleans Voodoo does an intricate and delightful dance with spirits of all kinds, and in that vein here is a variation on the recipe for Bourbon Whiskey Bread Pudding featured in my African-American Ritual Cookbook. It would make a wonderful offering for Marie Laveau, Dr. John or any of the strong spirits of the Crescent City. Food is the simplest and most vital way to connect to divinity. Enjoy this recipe, and if it makes you say "mmmmmmmmn pudding," please like, share, and spread the bourbon!
Bourbon Bread Pudding
4 slices sweet bread
1/3 cup goat chevre or cream cheese
1 ¾ cup half and half
3 eggs beaten
1 egg yolk beaten
¼ cup butter
1/2 cup coconut or light brown sugar
3 tbs. Bourbon whiskey
2 tsp. Grated orange peel
1 tsp. Grated lemon peel
2 tbs. Orange juice
½ vanilla bean
2 tbs water
For the Bourbon Sauce: Melt ¼ cup butter in saucepan under low heat. Add ¼ cup sugar, vanilla bean, egg yolk, and 2 tbs. Water. Cook stirring constantly until the sugar dissolves and mixture begins to boil, about 3-4 minutes. Remove from heat. Take out vanilla bean, stir in Bourbon and orange juice. Save for later.
For the Bread Pudding: Preheat oven to 325 degrees. Spread bread with cheese to make two sandwiches. Cut each sandwich into one inch cubes. Place in baking dish. Combine remaining ingredients together, mix well and pour over bread cubes. Bake in oven for 40 minutes or until toothpick inserted into center of dish comes out clean. Remove from oven. Serve while slightly warm, covered with Bourbon sauce and fresh whipped cream.