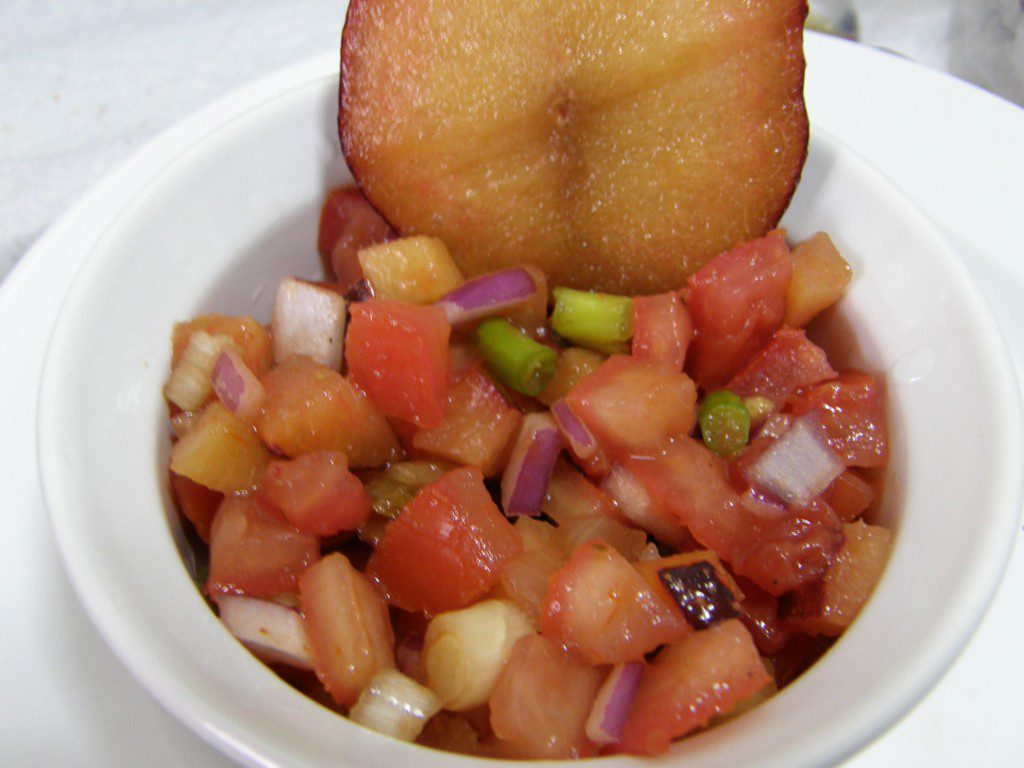 Originally thought of as an exotic fruit from paradise the sensual Mango has now become a regular item in most markets. Here in New York City vendors carve the delicacies into artful flowers and sell them on the street corner offering a unique summer treat. In Haitian Vodou the serpent Lwa Simbi is offered mangoes. Cuban Santeria, meanwhile, as the fruit as a traditional offering for both Ochosi – lord of the hunt, and Oshun- the sensual Orisha of love and dance.
The mango was used in the African country of Benin during the 1800's to keep it's soldiers in good fighting shape. Some even consider it a super-fruit today aiding in a healthy diet. For more exciting recipes from across the globe see my
African-American Ritual Cookbook
.
Oshun Mango Peach Salsa Recipe for Love
2 mangos, pitted, peeled and diced
3 small ripe peaches, pitted and diced
4 tomatoes, chopped and seeded
1 red onion, diced
1 yellow pepper, seeded and chopped
1 clove garlic, minced
3 tbs. Lime juice
¼ cup chopped cilantro
¼ cup chopped parsley
½ tsp. Salt
1 tbs. Vinegar
Mix all ingredients together in a large glass or ceramic bowl. Cover and refrigerate one hour or more before serving. Serve with chips, crackers, veggies, or whatever tickles you like Oshun does. Many Blessings!