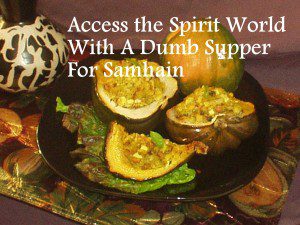 The line between the physical world and the spirit world is thin in most Pagan religions. This time of year is especially enveloped in the Pagan holiday of Samhain designed to celebrate the ancestors and those who have gone before. In my religious traditions of New Orleans Voodoo and Lucumi (Santeria) possession and mediumship thin the distance between spirits and humans even further. Both of these systems have a custom of feeding the dead.
Feeding the dead is not limited to Afro-Diasporan culture. Dumb suppers are a traditiona in rural West Virginia, where a plate was set out for those recently deceased you wish to contact. Janice Van Cleve's Witchvox article does a great job of explaining these rituals. For those who wish to see a grand feast put on for the ancestors look no farther that the annual Dumb Supper in Salem. This witchy capital of the world puts on a feast which is traditionally served backwards. If you like you could choose to put on your own dumb supper for those you loved who have passed. My advice for this is simple, include the things that they loved: for my friend Shaun we try to have pierogies; my daughter Nia loved onion rings' and my friend Cayne's Kale Salad is almost always on our ancestor feast menu. The table is set, with extra places for the dead, an then the meal is eaten in silence.  I tried for a long time to think of other advice to give you, and then I remembered that when dealing with the ancestors, dumb supper or not, Silence is important. The stillness that is found in silence is when the ancestors best communicate. So I will leave you with simply this, my friend Shaun's poem that he wrote about connecting with his ancestors shortly before he died. It is part of the well-loved ancestor flag here in my spiritual house and we look at it often, go all third ocularic… and smile.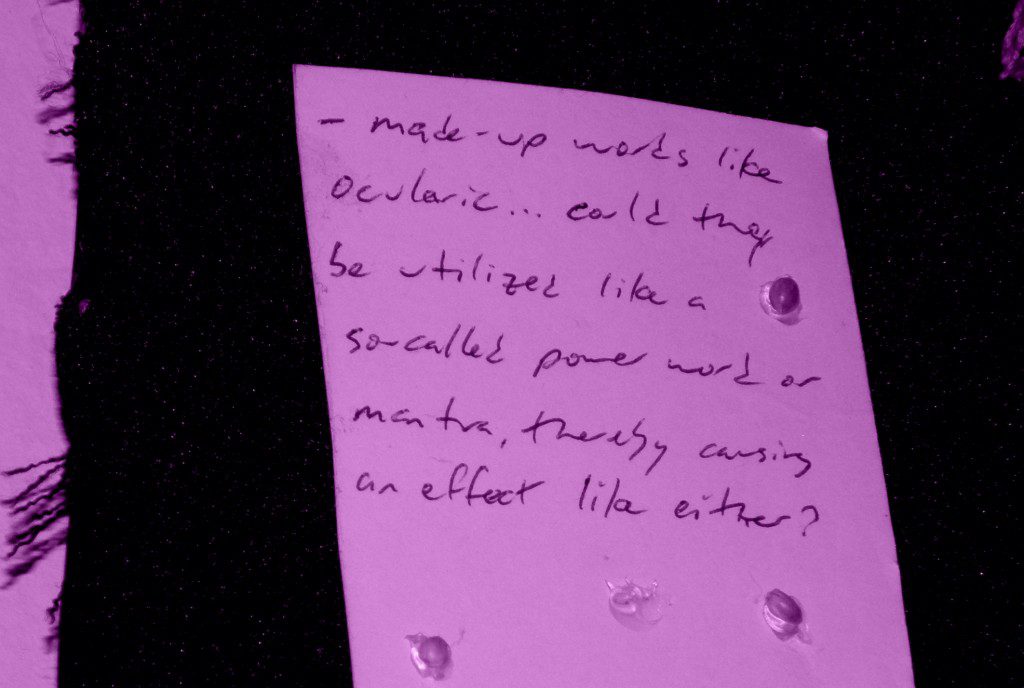 Third Ocularic by Shaun
-with my ability to merely allow
my lips to move,
mouth fall open
tongue flit and such…
creating improvised splendor
fitting the situation or need…
Could this be the words of my ancestors
speaking through me…
Or perhaps helping the words
and jokes and songs to flow?
Ancestors not clearly known
by way of place
and/or origin…
How can I better connect with them?
Should I go by the vibe I get
if I try to see them all third Ocularic?
Made-up words like Ocularic…
Could they be utilized like
a so-called power word or mantra,
Thereby causing an effect like either?
What traditions and foods do you serve for your dumb supper? Please share your thoughts and this article!!!
---
This post is part of the Patheos Pagan Ancestor Remembrance Project.