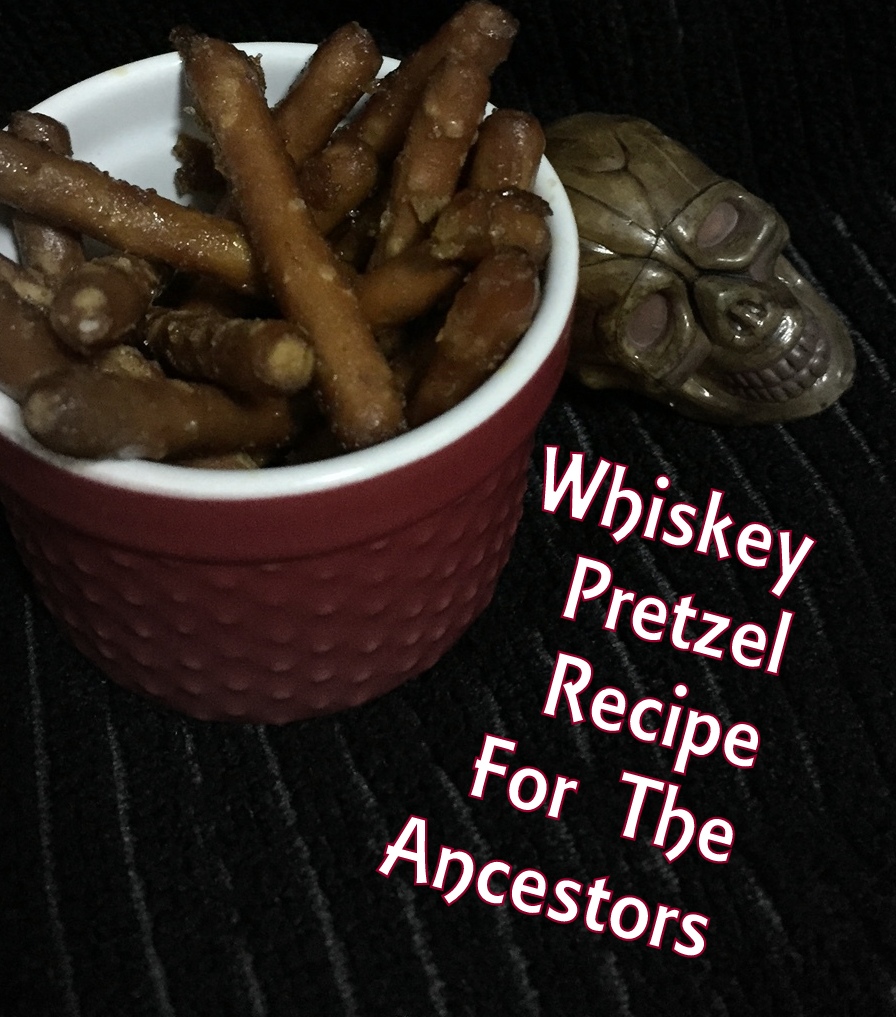 "Too much of anything is bad, but too much good whiskey is barely enough."- Mark Twain
I don't know about your ancestors, but mine love whiskey in all it's glorious forms- Scotch, Bourbon and the like. The religion of New Orleans Voodoo often uses alcohol as an offering for the divine spirits of the ancestors. Whiskey enthusiasts, as well as the people at the Jameson Distillery, will tell you that the word whiskey derives from Uisce Beatha, Old Irish Gaelic for "Water of Life. " The following recipe includes ingredients that will bring health and also successful blessings to your life. You can leave it on your ancestor altar or shrine, or bring to the cemetery for a special treat. It may seem strange to some that in New Orleans Voodoo we offer food and drink to the dead, but the premise is simple, we give the things they enjoyed in life to strengthen our connection with them. Newcomers and veterans of these practices would both do well to strengthen their connection with the dead in whatever way possible.
Whiskey Pretzel Recipe
Ingredients:
3 cups stick pretzels (use whichever kind you like)
1 Tbs. Butter, melted
2 Tbs. Whiskey or Bourbon
1 tsp. Honey
½ tsp. Onion Powder
¼ tsp. Garlic Powder
½ tsp. Smokey Paprika
¼ tsp. Parsley, dried
¼ tsp. Basil, dried
¼ tsp. Black Pepper
Dash Cayenne Pepper (more if you like things spicy)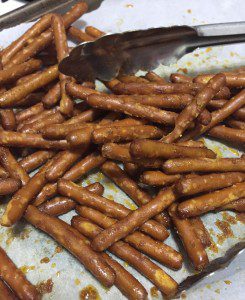 Heat oven to 250 degrees. Combine all ingredients except the pretzels into a large bowl. Mix well to combine. Heat this blend in the microwave, or transfer it to a saucepan and warm on top of the stove. Place the pretzels in the bowl and pour over the liquid mixture. Stir well, ensuring that the pretzels are completely coated. Cover a cookie sheet with a piece of parchment paper. Spread pretzels out on the cookie sheet in a thin layer. Bake in the oven for 45 minutes, stirring occasionally to make sure the pretzels are not clumping together. Cool for 10 minutes and enjoy. Makes enough for 3-4 people.
Enjoy this recipe with your ancestors, and your living family and friends. If you liked this recipe you may enjoy our Sweet Potatoes with Bourbon and Pecans, and our tasty African-American Ritual Cookbook available on Amazon. Many blessings to you and please do us a favor and remember to share this post!