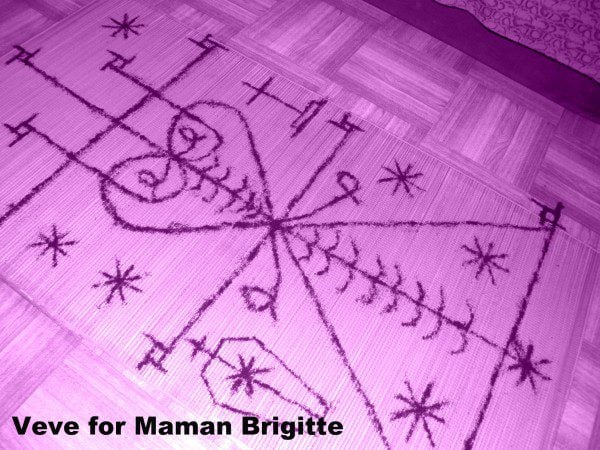 Maman Brigitte Opens Wide
By Lilith Dorsey
Maman Brigitte. with her eyes wide from darkness,
Shifts her gaze upon the true.
There is much to be seen in the magick,
When your ancestors bleed black and blue.
Maman Brigitte speaks silence from the deep beyond
We best heed these strong words from the grave
Because only knows what can happen
When we don't know how to behave.
For more about the Lwa Maman Brigitte please see our popular post Voodoo's Bride of Death Maman Brigitte . And if you like what you have read here please remember to share.