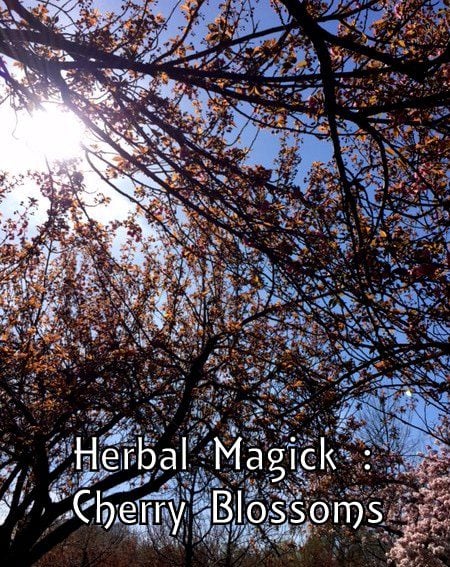 The argument can be made that there is nothing more beautifully magickal in the world than the sight of cherry blossoms gently falling from their branches. Cherry blossoms are held in high regard across the globe, from Asia to North America. This weekend is the famous Cherry Blossom festival here in New York City. Young and old alike gather at this event to celebrate, and experience the beauty of a sea of pink blossoms filling the Brooklyn Botanic Gardens.
Over a hundred years ago, in 1912, Japan gifted the U.S. with 3,000 flowering cherry trees. Traditional Japanese culture views cherry blossoms as a representation of how precious, and also precarious life can be. The beauty of the blossoms is superb, yet temporary. Chinese culture sees the blooms as representative of feminine power and sexuality. While in American folklore, Cherry blossoms are said to bring intelligence, happiness, honesty, vitality, and love. Some Hoodoo practitioners use Cherry Blossom as a road opener spell when combined with orange oil. Clearly there are many ways to utilize this delightful pink blossom.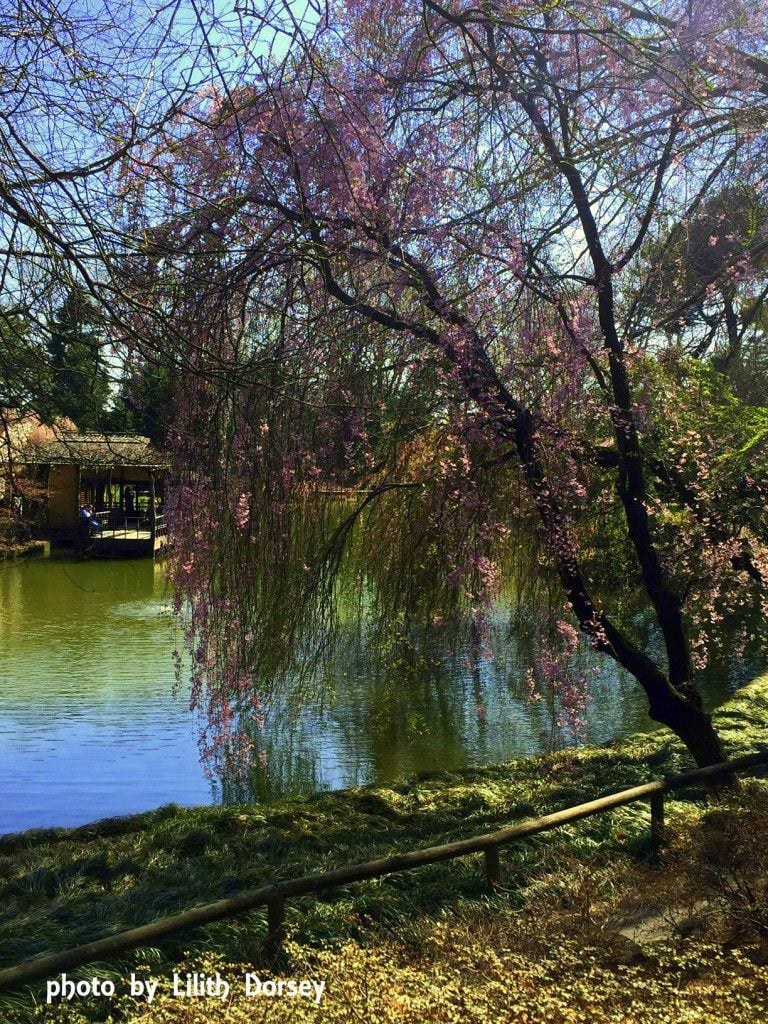 Sweet Cherry Hoodoo Spell For Love
½ cup Dried Cherry Blossoms
½ cup Dried Red Rose Petals
1 pinch Cinnamon powder
3 drops Jasmine oil
3 drops Tuberose oil
3 drops Gardenia oil
Large Bowl
Place the blossoms and the petals into the large bowl. Next add the drops of Jasmine, Tuberose, and Gardenia oil. Lift the bowl up into the air, and make the sign of the crossroads. Next you will need to charge the spell. You can do this by blowing on it and infusing it with your intent, by reciting Psalm 4, using the incantation below, or a blessing of your own choosing. The website magic spells and potions gives a recipe for finding new love with Cherry Blossoms, Lemon, and other ingredients charged with the following incantation:
Love light,
love bright,
love falls like snow tonight,
bright petals in the air,
bright petals everywhere,
I want to dance with love,
I take a chance with love,
love come to me
love set me free
love teaches me
to be the lover
I can be.
By sun and moon,
and three times three
this is my will
so will it be.
Use this spell on the new moon. So if you get the chance this year please get out and bask in the fleeting glory of the cherry blossoms, and bathe in their blessings ! If you like what you have read here please remember to share !