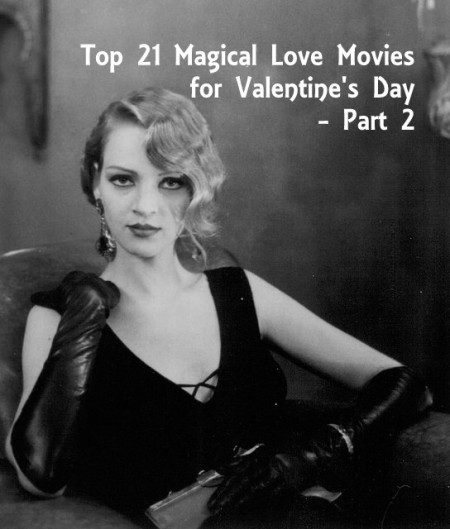 Valentine's Day is fast approaching, and here is the continuation of my list of magical love movies to get you in the mood. My new book Love Magic means I have love on the brain, and my Masters degree in Cinema means I always have movies on the brain. (Not that we discussed Romantic films at NYU, unless I missed something in between Zizek and Wittgenstein.) This love movies list contains epic love stories, classic love stories, weird love stories, and wonderful love stories featured here. Part of the hardest thing about doing love magic is putting yourself in the right frame of mind, hopefully these movies will have you seeing hearts and stars. They are in no particular order here, I love them all.
Velvet Goldmine (1998) Created by one of my favorite director's Todd Haynes, this story features Ewan MacGregor, Johnathan Rhys Meyers, and Christian Bale. There is poetic magic in these words. The lines "The world is changed because you are made of ivory and gold. The curves of your lips rewrite history," and "For once, there was an unknown land, full of strange flowers and subtle perfumes; a land of which it is joy of all joys to dream; a land where all things are perfect and poisonous," will forever echo in my brain. I highly recommend Velvet Goldmine, and if you need more proof here's a clip that includes Ewan MacGregor dressed as the mischievous god Pan for your viewing pleasure.
Secretary (2002) – For many of us this is the real 50 shades. We delight in watching the lead character Mr Grey, played artfully by James Spader, lead us into the world of BDSM. The film is the first real major feature to discuss the kink world powerfully and romantically. The female lead Maggie Gyllenhal describes their love as "I've found someone to feel with, to play with, to love, in a way that feels right for me." The musical score is amazing featuring songs from Leonard Cohen and Little Richard. Secretary evolves into a happy ending. Look for some of the best cinematic lines ever like " For the first time in my life I felt beautiful. Finally part of the earth, I touched the soil and he loved me back."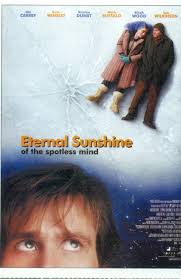 Eternal Sunshine of the Spotless Mind (2004) This film has a lot to tell us about connection and love, and it does so in a highly entertaining way. The film opens with Jim Carrey saying "random thoughts for Valentine's day, 2004. Today is a holiday invented by greeting card companies to make people feel like crap. " The movie is classified simultaneous under drama, sci-fi, and romance, but I would also add comedy, as it certainly has it's funny moments.
It Happened One Night (1934) This film takes Rotten Tomatoes #2 spot for Romance films of all time. Claudette Colbert and Clark Gable are two screen masters, and watching them tumble into a love affair is pure artistry. Look for the curtain scene, it is a moment of pure cinematic artistry and comic genius.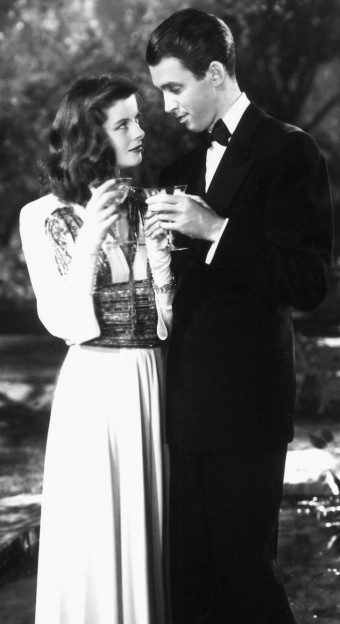 The Philadelphia Story
(1940) There are two leading men here- Cary Grant and Jimmy Stewart. The vie for the attention of one of the most famous redheads in screen history- namely Katherine Hepburn.
The Philadelphia Story
is a classic romantic comedy with some of the wittiest dialogue ever.  There are lines like "The course of true love…gathers no moss." Be sure not to miss the scene where Hepburn looks at Cary Grant and says "You haven't switched from liquor to dope, by any chance, have you Dexter?"
Henry and June (1990) This film is worth watching if only to hear Uma Thurman as June Miller saying " I've done the vilest things – the foulest things – but I've done them… superbly." It is based to the true story of Henry and June Miller. And tells of their love affair with poet and feminist Anais Nin. The film is an erotic masterpiece, and does have an NC-17 rating.
Fall of the Louse of Usher (2002) Here we find a love both beautiful and bizarre. This is the only movie that also made my #31DaysofSamhain movie list where I wrote "Another of Ken Russell's masterpieces, this film is required viewing at my house. This is a modern day retelling of the Edgar Allen Poe tale. Here we find Roderick Usher as a rock star committed to an asylum. Starring Russell himself and his lovely and talented wife Lisi Tribble, it features one of my favorite film lines of all time, uttered over a drunken psychic "The medium is possessed by spirits." This film gives us a wonderful tale of a love bizarre, and a look at Tribble and Russell whose true life love was a real inspiration.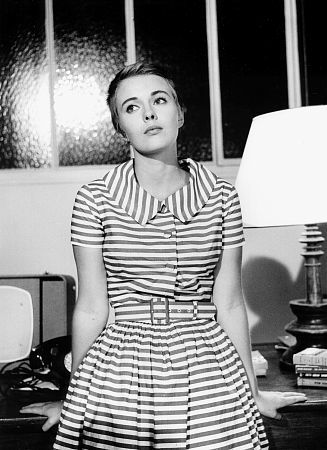 Breathless (1960) Written by French master Francois Truffaut and directed by Jean-Luc Goddard this is a superb masterpiece. Graced by one of my favorite actress of all time Jean Seberg, Breathless is a film of love and libido. One of the most memorable lines is "Informers inform, burglars burgle, murderers murder, lovers love." Be sure to take the time to watch this French New Wave delight.
The Princess Bride (1987) This film was deemed an instant classic, and is still considered one today. It is certainly one of the most quoted films. Who hasn't heard the lines "Hello. My name is Inigo Montoya. You killed my father. Prepare to die." The film was directed by Rob Reiner, and shows us a down to earth fairy tale full of love and magic.
Honorable Mentions: Love Movies
If these love movies still aren't enough for you I recommend Desk Set (1957,) Cruel Intentions (1999) which is available on Hulu, Chocolat (2000,) which artistically combines love and food, and Ghost (1990), which features the lines- " Sam: I've always loved you Molly: ditto " Don't forget Titanic (1997.) This romantic classic could melt the heart of anyone, even if it was the size of an iceberg. Then there is Practical Magic (1998,) someone just accused me of forgetting this… like I could ever. It is directed by one of my favorite actor/directors Griffin Dunne. It features the amazing tagline" For two sisters from a family of witches, falling in love is the trickiest spell of all." Ain't that the truth.
I'd love to hear your favorite love movies in the comments below. Have a Blessed Valentine's Day, and in the words of Ruth Gordon in Harold and Maude " Go and love some more."