Unakite is one of the best crystals to use to bring about love and togetherness. It is a stone that can grant great vision and guidance. Having the ability to unite body, mind, and soul – it is a great addition to any collection. Also referred to as unakite jasper this stone is a pistachio green in color with accents of pink or peach.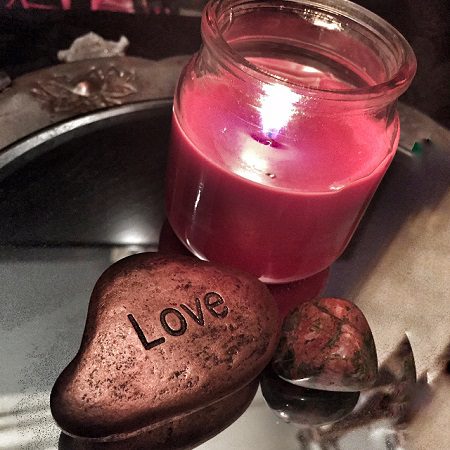 Named after a mountain range crossing Tennessee and North Carolina, Unakite is found throughout the U.S.A and also in South Africa, Sierra Leonna, China, and Brazil. The green stone is popular in home design and some people even have counter tops or floor tiles made from it. The famous steps in Washington, D.C. into the Smithsonian National Museum of Natural History are even made of it.
The healing properties of unakite are many. The website crystalsandgemstones.com tells us this stone is a "powerful healer of emotional wounds,balances our emotions which releases our blockages, aligns our emotions with the spiritual forces and gently bringing unconscious actions to our consciousness, keeps the peace within large groups of people, helps us live in the present."
In my new book
Love Magic
, I write "Unakite is derived from the Greek words meaning grow together. This is a stone of marriage, of deep and abiding partnerships. It would be a great addition to any handfasting or commitment ceremony."
Unakite Togetherness Spell ( from Love Magic)
2 pieces unakite (or 2 pieces unakite jewelry)
4 drops rose oil
1 cup river water
small bowl
Place all ingredients into the bowl. Leave the bowl outside at the start of the night of the full moon to charge and bless it. The next morning remove the unakite and pour out the rest of the contents under a large tree. The jewelry should be worn, or the crystals should be carried, by both partners from then on to ensure their bond.
As always if you have enjoyed what your read here please remember to share, share, share !