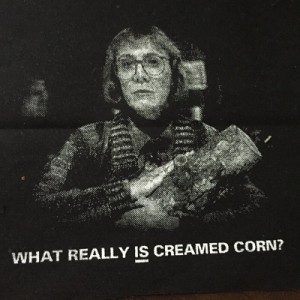 Twin Peaks, you either … I won't say love, I'll say live it,  or you hate, and don't understand it. Like many out there in tvland I am rewatching the original series in anticipation of the show's much awaited return to television on May 21. According to the information from Showtime "Directed entirely by David Lynch, the new SHOWTIME 18-part limited event series picks up 25 years after the inhabitants of a quaint northwestern town were stunned when their homecoming queen Laura Palmer was shockingly murdered." I'm not going to give any spoilers in this post, if at all possible, and will try to keep my comments and references to the first season and it's delightful magick and mystery.
Twin Peaks is the whole package. Music, mise-en-scene… as they taught me to say in film school, and message. David Lynch lures us in with his zooms, dissolves and visual dances. The shot of the waterfall beside the lumber mill will be forever etched in our brains. Chilling and awe inspiring like the show itself. Lynch knows how to use it.
The characters are almost magickally archetypal, and our attention is drawn to the log lady (pictured above,) and Hawk. The first time we see Hawk he utters the prophetic words "Her diary. Do you know where the key to this is sir?" This character functions as a shaman, a spiritual guide through the televisual world of the show.  As the main Native person on Twin Peaks he is a visual reminder as well, of a universe that is decorated with sacred symbols and powerful insights. His conversation with Agent cooper in Series 1 Episode 4 is very revealing:
Cooper: Do you believe in a soul ?
Hawk : Several …
Cooper: More than one ?
Hawk: Blackfoot legend … waking souls that give life to the mind and the body, a dream soul that wanders…
Cooper: Dream souls, Where do they wander ?
Hawk: Faraway places… the land of the Dead.
This is reality for those of us who live in a world that is not as brightly lit. It is a masterpiece of unfolding. Like life there are strings that lead nowhere, and strings that lead everywhere. The woods themselves are a major character. It's almost as if this is Paganism personified. Pay attention to the woods, and the animals as you watch, just as you would in real life.
Have you ever been surprised before ? – Agent Cooper, Twin Peaks
Episode 3 of Series 1, is titled Zen, or the Skill to Catch a Killer. In it we see Agent Cooper show off his own Tibetan inspired system of divination. He describes it as "Mind and body coordination operating hand in hand with the deepest level of intuition. "
This is what all divination should be intuition dancing hand in hand with skill. Our willingness to believe will open doors to other realms. A deep message wrapped in a tiny television show.
Tips for Watching Twin Peaks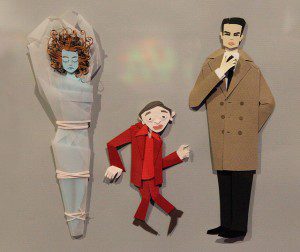 Many out there have not watched, or fully experienced the show. My advice if you are trying to catch up is to take the time to watch it all, more than any other television show created this does not follow a regular linear story line (something I got in trouble for time and again in film school.) There are small details that turn into large pieces of the puzzle. Like in life, visions are often more telling than straight up real experiences. Enjoy your journey through this wonderful masterpiece and in the words of Agent Cooper remember " the shortest distance between two point is not necessarily a straight line. "
As always if you have enjoyed what you read here please remember to share, share, share !