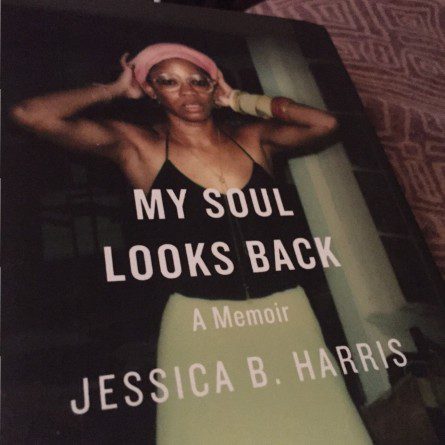 It's been a long time since I have been as excited by a book as much as by Jessica B. Harris' My Soul Looks Back. I have been a forever fan of Harris, and how she eloquently blends history, food, and magick in her many books. One of the numerous reasons I love her work is that, like me, she is a product of NYU, her degree is in Performance Studies (which is across the hall from my major Cinema Studies.) Jessica B. Harris' work weaves together Afro-Diasporan history, anthropology, and cooking. For her cooking manifests as both performance and great art.
She begins her memoir by saying that it is a story of New York City in it's glory days, the 1970s. I'm a child of this forgotten decadence, born in Manhattan in the month of March 1970. Harris recants the sights, smells and tastes of the time like only a New Yorker can. This memoir is a story of powerful ancestors and of food. Her descriptions warm my heart. and water my mouth, as she describes the city's old haunts like Angelina (where I celebrated my sweet 16) and Cafe Figaro (where I announced the coming of my oldest daughter Aria.) This is a memoir of racial pride and resistance told through stories and tastes like only Harris can tell.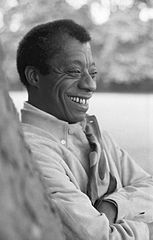 The colorful characters in Jessica B. Harris' truthful tale are writ large and literary. There are her fascinating times with James Baldwin, her partner Samuel Clemens Floyd, and Maya Angelou. In case you were wondering there are ancestor recipes too. Delightful offerings like Galician White Bean Soup, Roast Goose, Choucoute Garnie a Ma Maniere, and many more.
Jessica B. Harris
Jessica B Harris is the author of twelve cookbooks documenting the food and foodways of the African Diaspora. Considered one of the preeminent scholars of the food of the African Diaspora, she has been inducted into the James Beard Who's Who in Food and Beverage in America. She also was recently "the intellectual architect" of the Smithsonian National Museum of African American History and Culture to conceptualize it's innovative cafeteria. Please do yourself a favor and check out the work of this powerful woman.
As always if you have enjoyed what you read here please remember to like, comment, and share !